About This Project
South Carolina's beach-dune system experienced substantial destruction during Hurricane Matthew, despite it only making landfall as a Category 1 storm. Along portions of the coast, immediate storm recovery actions relocated sand from the beach to the former primary dune line. Here, we will study the recovery of the beach-dune system and efficacy of these actions by comparing two portions of Isle of Palms, one that has, and second that has not been anthropomorphized post-storm.
Ask the Scientists
Join The Discussion
What is the context of this research?
Hurricane winds and storm surge often cause devastating damage to the coastal features and infrastructure. As a nation we have seen this repeatedly along the Gulf and East coasts with notable storms such as Katrina, Andrew, Sandy, and Hugo. South Carolina has experience with repeated storm damage. The coast and dune system suffered tremendously and recovered after Hugo in 1989. However, from a scientific and beach-dune perspective, the exact nature of that recovery was not well documented in South Carolina. This study will investigate the beach-dune system along Isle of Palms by comparing natural versus anthropogenic recovery post-Hurricane Matthew.
What is the significance of this project?
Under natural conditions following a significant storm, dune sand is washed offshore to the bars. Initially, the bar sand rapidly repositions to the beach. Over time, the accretion moves shoreward. Foredunes will reappear with adequate sand and anchoring vegetation.
Along portions of the SC coast, beach scraping took place immediately after the storm. Beach scraping removes the sand from the beach to create a shore parallel sand pile (or mechanical dune). This popular 'soft' management strategy disrupts the natural beach-dune recovery process. Our study is a unique opportunity to measure natural and mechanical dunes and beach-dune recovery; we have not had a comparable storm since Hugo and this work will benefit the scientific, management, and coastal resident communities.
What are the goals of the project?
In order to execute this study to compare the natural and anthropogenic recovery of the beach-dune system of the Isle of Palms, we need to conduct in situ and imagery analysis. For the in situ portion, we will first establish GPS benchmarks at four sites along Isle of Palms Beach (two with mechanical dunes and two where natural dunes previously existed as the 'control'). We will also survey (using a total station) and photo document profiles along beach-dune system at each site bi-monthly for nine months. For the imagery, we will obtain, process, and analyze pre- and post-storm imagery (LIDAR, satellite, and beach perspective). We will then conduct change analysis of the imagery to ascertain beach-dune volumetric change, recovery time, and dune morphology.
Budget
Driving back and forth between Columbia and Isle of Palms every two weeks until the beach-dune system is recovered (we estimate 9 months) gets expensive! We used the 2016 government rate of $.54/mile, which rounds to $3025 (or 5600 miles). To mark our survey spots, we require rebar and pins – costs that add up fast when you start buying in bulk ($400)! After using the GPS and total station in the sand and surf, the instruments will need some TLC ($250 for maintenance). When returning to the lab, we require $350 for software licensing fees and $300 for miscellaneous costs. Thanks for reading!
Endorsed by
Dr. Ellis is a groundbreaking scientist with a passion for dune preservation. Hurricane Matthew has provided a unique natural experiment to gain valuable knowledge about post storm recovery. Ms. Roman-Rivera is an excellent PhD student and this project will help enhance her scholarly portfolio.
Dr. Ellis is an outstanding researcher that will not only produce high quality science, but also will communicate her results to the community. She is teaching beach-related courses, is a passionate instructor, and will also involve her undergraduates in this project. Mayra is a top-notch doctoral student that will both tremendously contribute to and benefit from this project.
Meet the Team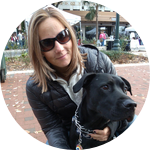 Jean Taylor Ellis
Associate Professor and Director of Graduate Studies
Affiliates
University of South Carolina
View Profile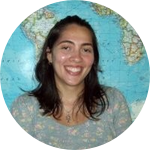 Mayra A Roman-Rivera
PhD Candidate
Affiliates
University of South Carolina
View Profile
Jean Taylor Ellis
I was one of those kids that loved the playing in the sand and as a grown-up, figured out how to make that a job! OK, it is super hard, but it sounds - and is - fun. I've been conducting research along beaches around the world for almost two decades and have the publications to show for it. However, I'm very excited to collaborate with my doctoral student and provide research opportunities for undergrads on a project close to home that can help the residents of our state. Furthermore, for those that know me, I've been working a lot on counting individual sand grains using the instrument I built, and that just makes you a little crazy after a while! Fortunately, I have the best research teams and the unconditional love of our lab mascot, Addison dog.
Mayra A Roman-Rivera
I am from Puerto Rico ... How can I not love the beach! I've been very fortunate that my research interests have led my academic career to the coast. Now the place where I work and play are one and the same! I have had the opportunity to work in beach monitoring projects in Puerto Rico and, during my Master's, I studied blowout dynamics, as well, as beach-dune and nearshore bar interactions at Cape Cod, MA. This project will give me the opportunity to learn more about the South Carolina coast and beach-dune interactions.
---
Project Backers
6

Backers

3%

Funded

$85

Total Donations

$14.17

Average Donation