About This Project
Fire powers civilization by oxidizing carbon fuels. Cells oxidize energy in the Krebs cycle using natural redox protein complexes shuttling electrons. We aim to computationally model and synthesize novel protein-cofactor pairs to mimic this for clean electricity storage. Our approach involves novel structural design, redox potential prediction, protein synthesis, and electrochemical testing in a flow battery. Success enables scalable, distributed storage for renewable grid integration.
Ask the Scientists
Join The Discussion
What is the context of this research?
To enable grid operators to efficiently dispatch on-demand electricity from intermittent renewable sources like wind and solar, we require high-round-trip-efficiency, energy-dense battery electric storage systems(BESS). However, mining the minerals for current battery chemistries is environmentally destructive, has a significant carbon and energy footprint, and poses challenges for remanufacturing and disposal.
Organic Redox Flow Batteries(O-RFBs) are a potential sustainable storage solution that currently lack density and lifespan compared to conventional chemistries.
O-RRBs have potential to be high-efficiency, dense and economically viable. There is great promise for carbon-based batteries to enable grid storage of renewables made of sustainable materials we can grow.

What is the significance of this project?
We're pioneering the discovery of redox-active protein pairs for organic flow batteries to enable technoeconomically viable grid-scale energy storage.
We envision leveraging photosynthesis to biogenically capture carbon in close form to sustainable, high energy density battery materials that could enable humanity a scalable path to wean off of fossil fuels.
While projects like Form Energy's iron oxide battery are underway, all batteries degrade. Low-density rust batteries cannot sustainably scale to the tens of gigatons of oil equivalent energy demanded annually.
To replace fossil fuels, we need a repeatable path to discover, synthesize, and scale-up high energy density, carbonaceous secondary batteries for energy-intensive grid-scale demand such as building heating and manufacturing.
What are the goals of the project?
Our goal is to create a rapid pipeline for designing, characterizing, synthesizing, and testing redox protein pairs for sustainable energy storage.
Using first principles, we can tune protein-protein interaction properties like operating voltage, energy density, longevity, and manufacturability. Success would enable protein battery engineering where storage is designed from chemistry to socioeconomics.
Imagine batteries with active materials grown, not mined. Degradation and serviceability would be balanced by selecting proteins based on renewable-availability across energy storage timescales. Spent proteins would be upcycled while new ones are grown, creating a sustainable carbon-neutral energy ecosystem.
Project Timeline
Jun 01, 2025
Project Completion
Meet the Team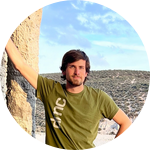 Patrick Astarita
Founder, Principal Engineer, Indepedent Researcher
Affiliates
Astarita Research, Inc. Factorita Industries, Inc. Mantafarm Inc.
View Profile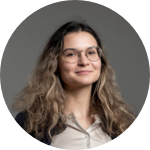 Wiktoria Zofia Leks
Research Associate
Affiliates
Posse Foundation
View Profile
Patrick Astarita
As someone who is blessed and privileged to have a fantastic support system of friends, family, and community who have taken care of me and helped me to get to where I am, I feel that I owe it to world to leverage the opportunities, knowledge, and resources available to me to work on solving difficult problems where favorable outcomes might benefit humanity and our planet in the long run.
My interests and motivations are informed by my upbringing as a carpenter's apprentice to my father, and a love for learning from my mother who is a teacher.
I'm humbled to stand on the shoulders of the scientists and innovators who have come before that have and continue to be enable this incredibly intellectually wealthy society we live in.

Invention; it's potential, and the history thereof fascinates me. I have built my lifestyle around the discovery of problems, learning of technological potentialities, and achieving self-actualization & personal fulfillment through innovative engineering and commercialization by way of entrepreneurial endeavors.
I look forwards to continuing discover and define what it means to sustainably industrialize society to reduce hardship, increase abundance, and perpetuate the vitality of life for mine & others' time on earth.
Wiktoria Zofia Leks
Wiktoria's love of reason has guided her on paths of biological discoveries with past exposures to automating computational microscopy of bio-engineered Knock Out developmental and neuro-degenerative studies in live invertebrate models, as well as ML-derived antibody screens and optimizing NGS sequencing. Sharing newfound chemistry modeling avenues generates her curiosity into applied materials and engineering strategies, while challenging her experimentation goals of biosynthesis and microbial capabilities.
Wiktoria received her biochemistry B.A. and neuroscience minor from Smith College funded by a scholarship award from the Posse Foundation. Annually she volunteers with her Alumni foundation to offer support in return to High School student prospects.
---
Project Backers
0

Backers

0%

Funded

$0

Total Donations

$0

Average Donation