About This Project
Research shows that while there are many female-led enterprises in Africa, there is an extensive gender gap among small and medium enterprises.
We, two Master students from Sweden and Germany, aim to find differences in leadership and organisation between female- and male- led businesses and identify best practices to help improve efficiency and effectiveness.
Ask the Scientists
Join The Discussion
What is the context of this research?
Through our preliminary research we have found that female-led businesses make up to half of micro businesses in developing countries and are an important factor in combating poverty for individuals and families. (UN, 2013) However, they are less likely to grow from micro-businesses to SME's compared to their male counterparts and therefore have little impact on the economic growth of the country. (Minniti, 2009; Cliff, 1989)
We assume that there are either internal differences (e.g. how the business is run, the vision for the business, the skill set of the entrepreneur) or external differences (e.g. cultural, social, financial) that hinder women from growing their businesses.
What is the significance of this project?
The purpose of this thesis is to identify differences in business models, leadership style and/or consumer perception amongst female- and male-led social businesses and identify best practices to help the companies we collaborate with to improve their efficiency and social impact.
We aim to contribute to the limited research on female-led enterprises (both micro business and SME's) in developing countries as we found that so far the majority of existing research focuses on the micro-enterprise level in developing countries or social SME's in developed countries.
What are the goals of the project?
We aim to send out a survey and conduct in-depth interviews in addition to secondary research in order to answer our research question. We are in contact with several companies, entrepreneurship hubs and social consultancies that will give us access to multiple social enterprises in Africa and make it possible to receive data that is valuable and significant. The goal is to identify internal or external factors contributing to the low number of female-led businesses among SME's and identify best practices among the companies that have managed to grow in order to help other social micro-enterprises to do the same.
Budget
As part of our thesis we aim to travel to some of the companies we are in contact with. These companies are spread across East Africa. As we are currently in Stockholm we need to find the funds to fly there, pay for transport on site and basic living expenses. We plan to stay for 2-3 weeks depending on the number of companies we end up working with.
We will pay for food, accommodation and minor additional expenses ourselves.
Endorsed by
Please support my great students of Stockholm School of Economics with a contribution. During our time together in class, they presented themselves as confident and articulate individuals showing exceptional interest and ability. All donations are appreciated. When contributing to Ida's and Wiebke's project, feel free to invite me on LinkedIn and I will provide some updates on the project.
I am really excited for this project. I worked with Wiekbe while she was on exchange at UCD as part of the Social Smurfit Community. Wiekbe is very focused and creative; I was glad to have the opportunity to work with her.
Meet the Team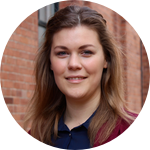 Wiebke Preuss
MSc in Business Management
Affiliates
Stockholm School of Economics
View Profile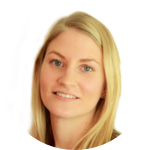 Ida Karlsson
MSc in Business Management
Affiliates
Stockholm School of Economics
View Profile
Team Bio
We are two highly motivated Master students from Germany and Sweden both about to finish our degree in Business & Management with a specialization in Marketing and Strategy.
Amongst the two of us we have lived in seven countries, speak five languages, have worked in consulting, for social start-ups as well as global corporations and are working towards achieving gender equality.
Wiebke Preuss
I am originally from Germany but I have lived in four other countries in the past 10 years. I love to travel, learn new languages and explore new cultures.
During the last two years I have studied for my Master and participated in several extra-curricular activities such as the Hult Prize, a social student competition and working as the CMO of the Smurfit Social Community, a student club at my exchange university in Dublin.
Working with social start-ups through 180 DC, the largest student consultancy, has gotten me interested in entrepreneurship and social impact consulting. I am planning to work in those fields starting this summer and will focus my job search on East Africa, hoping to build on the findings of our thesis.
For more information on my professional life visit my Linkedin Profile.

Ida Karlsson
I am from Sweden and currently studying my last semester of the Master program Business & Management in Stockholm.
I love to explore new cultures and have been living in different countries for work and my studies while I have learnt a lot and met wonderful people from all over the world.
Coming from one of the most equal countries in the world evoked my interest in gender equality issues. Sweden is far away from perfect but I believe that we have a lot to learn from each other in different parts of the world.
I hope that we can get enough funding to be able to go to East Africa and use our knowledge and research findings to help women grow their businesses and make a long term impact for people in those areas.
Visit my LinkedIn profile for more information about my previous experience.
---
Project Backers
3

Backers

1%

Funded

$14

Total Donations

$4.67

Average Donation