About This Project
Climate change and human interference threaten to degrade the world's largest tropical peatland. No detailed assessment of the human uses of the central Congo Basin swamp forest exists. I will couple a remote sensing study on deforestation with an anthropological study in the Democratic Republic of Congo. I will explore how two communities living on the edge of the peatland forest use these resources and the values and cultural significance that they attribute to this unique ecosystem.
Ask the Scientists
Join The Discussion
What is the context of this research?
The first extent map of the central Congo Basin peatlands was published 2017, which identified the ecosystem as the world's largest tropical peatland. Scientists then wondered to what degree this ecosystem is under threat. They concluded that the peatlands are sustainably used at present, but face threats in the future, however, there remains an incomplete understanding of the interplay between peat, fauna and flora and local livelihoods. This research seeks to track the footprint of the human uses of the peatland forest through a remote sensing study, which will feed into an anthropological study that will explore how peatland forest resources are linked to local livelihoods and how local villagers perceive peatland forest change over time and the significance of human impacts.
What is the significance of this project?
Following the seminal research on the central Congo Basin peatlands, it is clear that the this ecosystem remains largely unexplored by science. While millions of rural Congolese make their livelihoods along the periphery of the peatlands, the ecosystem could be exploited for oil palm, logging or oil and gas. Congolese policy makers are actively working to develop new policy instruments, which will guide how the DR Congo peatlands are managed into the future, which will manage development and conservation priorities. Social science research is needed to generate a robust evidence base for the peatlands for its future management, which integrates both human wellbeing and natural dimensions to understand the social and natural forces that shape how peatland forest resources are used.
What are the goals of the project?
The findings from the remote sensing study that I conducted during the 1st year of my PhD suggest where humans are impacting the peatlands. This has informed the selection of two case study villages that will be visited during the upcoming 6-month field campaign, which starts in March 2022. During the field campaign, I will validate the remote sensing findings and conduct an anthropological study. The study will combine interviews, focus group discussions, participatory land use mapping and treks to areas of hunting, logging or gathering in the peatland forest with locals. I will also take the first drone-captured HD images of the peatland landscape to support analysis of peatland disturbance trends and characterise land use dynamics around case study communities.
Budget
As my research crosses the worlds of remote sensing and anthropology, I have designed a field campaign that enables the collection of a variety of data to answer the key research questions guiding my study in an integrated manner. Ideally, this would involve a 6-month field campaign in the DR Congo peatlands. The costs involved are particularly high for river transport, procuring a drone and fairly compensating a small team of local research assistants, who will be recruited from a local research institute via existing project contacts. My current funding covers 60% of the envisioned 6-month field campaign. The additional funds will support drone missions to capture aerial footage to support mapping of the peatland landscape and exploratory treks into the peatland forest with local villagers to see first-hand how peatland forest resources are used and the human footprint in the forest. This data simply cannot be deduced by a remote sensing study alone.
Endorsed by
The Congo Basin peatlands are one of the last frontiers of scientific knowledge. After peat was discovered (by me and others) in 2014, there has been lots of effort to better understand the biology and chemistry of the region: but there has been little study of/about/with the people who actually live there. Shona is a very tenacious person, with a wealth of experienced unusual in a PhD student (for example she has worked in the DRC before). I have every confidence she will collect fascinating data if this expedition is able to go ahead.
This is a really timely study in a globally important ecosystem, building on fantastic underlying research. Shona is perfectly equipped to make an enormous contribution to interdisciplinary science with this study.
Project Timeline
I am currently on track to publish my PhD thesis in March 2024. The next milestone is my departure to DRC to conduct the 6-month field campaign. Monthly updates from the field will be shared. I plan to return to Edinburgh in August 2022. The research activity timeline in each case study community is the same. I have indicated what this will look like in case study community 1. The results of this research will be published in peer-reviewed journals and my PhD thesis (by 2024).
Feb 25, 2022
Project Launched
Mar 14, 2022
Travel to DRC peatlands (Mbandaka, Equateur Province, DRC)
Mar 17, 2022
Logistics and planning workshops with local Research Assistants in Mbandaka - 3-5 days
Mar 28, 2022
Travel to case study community 1 - introductory interviews, focus group discussions and mapping activities to get the lay of the land
Apr 11, 2022
Case study community 1 - Follow-up interviews, focus group discussions on livelihood activities throughout the year and over time
Meet the Team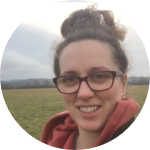 Shona Jenkins
Ms (soon to be PhD)
Affiliates
The University of Edinburgh, School of GeoSciences
View Profile
Shona Jenkins
My interests lie at the intersection of people and natural resources. This means that I am a big fan of bridging disciplines to understand problems that are neither purely environmental, nor purely social. Currently, I do this through mixed method research that draws from both the social and natural sciences to explore how local communities and commercial forces affect the world's largest tropical peatland forest in the central Congo Basin. You can learn more about this research and more by visiting the CongoPeat project website.
I believe that by pairing research with advocacy, those without a voice can be heard and have a say in how the world's last intact forest landscapes are used and managed.
I grew up in Montreal, Canada and completed my bachelor's in environmental and agricultural sciences at McGill University. After taking a break to work and travel, I started my master's in sustainability and environmental sciences at Lund University in Sweden, where I ultimately investigated community water governance in peri-urban Ghana. I then went on to work as a project manager and researcher in the world of international development, first as a consultant, then as a programme officer within civil society on issues related to water resources management. This work brought me to many remote areas of sub-Saharan Africa, including DRC, Ethiopia, Ghana, Liberia, Malawi and Tanzania.
Now, as a PhD candidate at The University of Edinburgh, I have five years of experience in designing field campaigns and conducting mixed-method research to remote areas with international partners to draw on to make my research a success.
---
Project Backers
42

Backers

103%

Funded

$3,626

Total Donations

$86.33

Average Donation