About This Project
Past water management methods no longer work. As human stressors increase and climate changes, a different approach is needed to protect and use freshwater resources in a sustainable way. I am interested in the interaction of water quality factors (e.g., contaminants, nutrients, sediment) across three watersheds in Ontario, how extreme weather affects these relationships, and how to collaboratively engage scientific and political authorities toward long-term planning and action.
Ask the Scientists
Join The Discussion
What is the context of this research?
Previous management practices do not address increasingly complex issues, as science and policy have not integrated well (e.g., functioning on different timelines). Water issues cross disciplines; the resource needs to be managed strategically, with the future in mind. I focus on monitoring programs, as they are the foundation of knowledge and decision-making.
The crowdfunded portion of my research strives to increase the reliability of new/recent watershed monitoring programs in the Muskoka, Ontario region. My research question is, 'How can environmental monitoring of Ontario's watersheds be co-designed by scientists and policymakers, engaging them throughout the process, to inform long-term planning, management and policy decisions?'

What is the significance of this project?
The science-policy relationship has largely been explored from a political science lens or from the perspective of natural scientists. This research exists in the overlapping space between the disciplines - in addition to applying theory and practice from other fields. Watersheds are being developed globally for industry, residence and recreation, and so there is a growing need to ensure the long-term health of these areas. The research is timely as it addresses a real need in the region. Results can be applied across Canada to help strengthen the research of scientists and policy members. Impacts are expected to be long-term; feedback from locals has been positive. Funds will go towards data collection, stakeholder engagement (incl. educational workshops) and sharing of the information.

What are the goals of the project?
Within the Muskoka River Watershed, the primary pragmatic goal is to implement an effective monitoring program to accurately inform management on watershed health despite uncertainty, climatic changes, or extreme events - in a timely way. While the region is known for vast natural areas of 'pristine' habitat, development and industry are increasing rapidly; thus, the ability to identify issues early is crucial. At the moment we are considering a cumulative effects monitoring program (including biomonitoring). Other goals include: bringing together knowledge from multiple disciplines and applying that knowledge to real world studies; assessing current and planned watershed management programs; and understanding how to address program limitations. The use, storage and sharing of data is key.
Budget
Over the course of two years, beginning in April 2017, I will be visiting my study area, the Muskoka River Watershed, once every two months to collect data. There are three additional trips budgeted for unplanned visits as a follow-up to extreme weather events (e.g. flood).
Accommodations described are the lowest possible expense in the area central to my sites, which consist of both urban and parkland settings. Fuel cost is the minimum expected fuel cost given approximately 500kms per complete trip.

Field equipment and lab supplies include containment and measurement tools, chemicals, and other related research expenses (e.g. permits).
The publication fee is the minimum cost to make the research freely accessible to the public (e.g. without having to purchase the article). This is necessary for sharing the information widely, particularly for those in the policy discipline who do not typically have access to such information.
Endorsed by
This project has huge potential. In this place and at this time there is recognition of the need for a framework for monitoring and managing cumulative effects of our activities on the watershed. What is new is that we now have ideas that we can test for doing that.
What an interesting proposal! This is a great, interdisciplinary approach to such a complex, multi-faceted problem.
This is a timely and meaningful project that deserves our full attention.
Meet the Team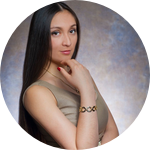 Elaine Ho
Doctoral student, PMP, EPt, MES, Hons. BES, Dip. EA
Affiliates
University of Waterloo; Canadian Water Network; Canadian Rivers Institute
View Profile
Team Bio
This research contributes to a larger interest in Canada-wide watershed and coastal monitoring. I collaborate with colleagues at the University of Waterloo as well as with stakeholders in the Grand River Watershed (Waterloo region), the Ottawa River Watershed (Ottawa region), and the Muskoka River Watershed (Muskoka region) in Ontario. Some of my collaborators include Sondra Eger, Simon Courtenay, and Andrew Trant at University of Waterloo.
Elaine Ho
I have had an affinity for water habitats, organisms and resource preservation since early childhood. Through life-long learning and transdisciplinary approaches I have collaborated with people and teams from diverse disciplines in a variety of industries to engage multiple levels of stakeholders, educate and build teams for the purpose of social and environmental sustainability. Industries I have worked in include construction, engineering, education, tourism, natural resource management, and renewable energy.
Included in my portfolio are a number of presentations, workshops and events designed and delivered by me in settings that range from local organizations to international conferences. I have been directly involved in the growth and development of several initiatives and economic ventures. I frequently participate in training and personal development opportunities, such as nationwide leadership summits, subject matter workshops, in situ exercises, and international research symposia - with the goal of expanding my network at each one.
In addition, I continue to be involved in various initiatives which I previously began in a remote Maasai community in Kenya, including a women's bead cooperative, school projects, microtourism and sustainability education. This led to my current position on the Board of Directors at Osim Le Maa (Maa People's Initiative), also in Kenya.
Currently, I am a PhD student in the University of Waterloo's Social and Ecological Sustainability program in Integrated Water Management (an institution-wide collaborative program/specialization), based in the School of Environment, Resources and Sustainability. Past research projects include geoexchange commercialization, corporate sustainability programming, and watershed management.

Additional Information
As many regions across Canada are reviewing and reshaping their approaches to science and policy, there is a new and exciting opportunity to inform and influence the direction of Canada's regional planning.
While some regions and policy frameworks are receiving attention both here and abroad (e.g., Lake Simcoe, Ontario), many areas significant to economic, ecological and social success are not. The Muskoka River Watershed is one such region, and is one of several Canada-wide 'research nodes' under the Canadian Watershed Research Consortium (hosted by Canadian Watershed Network).
The Muskoka region is a low-populous area in Ontario's mid-North, consisting primarily of naturalized space, cottage country, and resource-based industry. Two other watersheds studied in this research are the Grand River Watershed (another CWRC research node) and the Ottawa River Watershed. The Grand River Watershed is a high-populous region of Southern Ontario (bordering SW) made up of mixed urban-agricultural areas. The Ottawa River Watershed is an even higher-populous area with many uses, including heavy urban, industrial and agricultural uses, both on land and in the water (i.e., the Rideau Canal).
This project is being undertaken as part of PhD research in the Collaborative Water Program at the University of Waterloo. The researcher is operating in partnership with a variety of local stakeholders in all three watersheds, including the Muskoka Watershed Council (a multistakeholder group consisting of scientists, government, community groups, industry and individual community members).
---
Project Backers
8

Backers

5%

Funded

$210

Total Donations

$26.25

Average Donation