About This Project
I would like to take continuous, GPS referenced salinity, depth, and temperature measurements along the nearshore coast of a bay in the Kenai Peninsula in Alaska. This will be done as part of a week long sea kayak trip. The information collected should help to better understand the water characteristics in Aialik Bay and how they are influenced by streams, glaciers and bathymetry. I plan to use geographic information systems tools to help analyze the data.
Ask the Scientists
Join The Discussion
What is the context of this research?
Climate change is affecting the natural resources in Kenai Fjords (KEFJ) National Park of Alaska. The Park was established to "maintain unimpaired the scenic and environmental integrity of the Harding Icefield, its outflowing glaciers and coastal fjords and islands…" KEFJ is a steward of the area's ice and its legacy: glaciers, icefields, and coastal fjords. Glaciers throughout KEFJ have been in widespread recession since the Little Ice Age maxima (late 1700s through late 1800s) (Wiles 1992).
The increased runoff of fresh water likely has changed the water chemistry and ecology of the nearshore region. I would like conduct this field expedition to study the gradients of water quality parameters along the streams and fjords of Aialik Bay, Alaska.
What is the significance of this project?
This kayak expedition will allow me to collect water quality data in the deep fjord, nearshore waters and freshwater streams. This unique dataset should serve as a baseline the could be repeated in future years. This information should be valuable to help study and manage our natural resources in Kenai Fjords National Park. Water quality data compliments fish distribution information in southwest Alaska. (Bennett 2005)
What are the goals of the project?
I plan collect water quality data during a kayak expedition from July 23rd to July 29th in Aialik Bay of southern Alaska. I will use a miniature CTD instrument to collect temperature, salinity, and depth information. I will lower in instrument down periodically to obtain vertical profiles of water quality parameters. If possible, I hope to obtain additional sensors to collect additional parameters such as pH and oxygen. The data will be georeferenced by linking a GPS log to the time stamp of the measurements. I will then use ESRI ArcMap to create visualizations of the information. I hope this project will be useful to future researchers and inspire future citizen science kayak expeditions in Kenai Fjords National Park.
Budget
I plan on funding the trip myself but am looking for assistance in purchasing a suitable water quality sensor. The sensor needs to be durable, compact, and self-contained. One sensor system I am considering is made by STAR:ODDI.
Endorsed by
The data collected in this experiment will be useful for determining real-time habitat characteristics throughout the bay. When combined with historical data, and if combined with other studies spread throughout the annual cycle, it could provide important information on habitat change over time. Mr. Ferguson has the experience to successfully collect a rigorous data set and present it in a skillful and useful manner using ESRI ArcMap.
Project Timeline
May 19, 2017
Project Launched
Jul 08, 2017
Purchase Monitoring Equipment
Jul 23, 2017
Arrive in Alaska
Jul 30, 2017
Complete Field Expedition
Aug 31, 2017
Raw Water Quality and GIS Data
Additional Information
An additional goal of the field expedition will be to document the current state of glaciers adjacent to Aialik Bay. I will attempt to take photos from the same perspective as historic photos as described by USGS and the Repeat Photography of Alaskan Glaciers.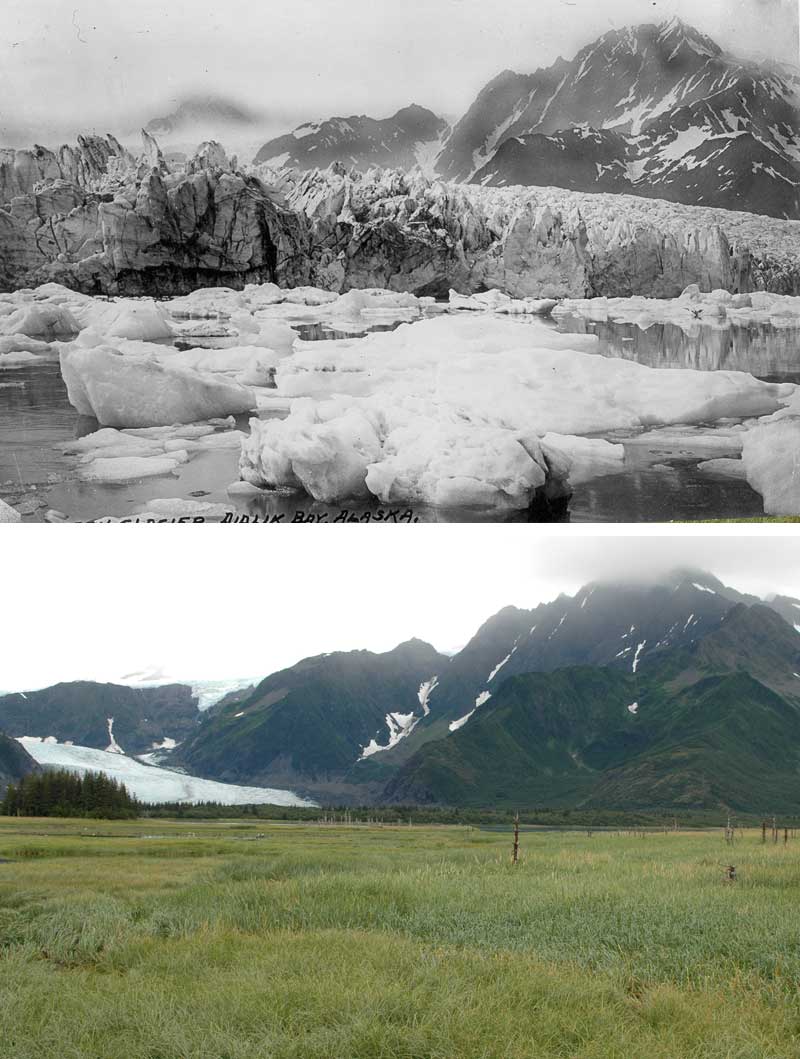 ---
Project Backers
0

Backers

0%

Funded

$0

Total Donations

$0

Average Donation