About This Project
There are many limitations to Canada's environmental assessment processes, one example being the lack of social dimensions. I am interested in advancing environmental assessment, monitoring, and responses given the various regulatory and governance frameworks in place. This project will contribute to achieving social and ecological sustainability, at the watershed scale, through long term and effective strategic planning by engaging with a diverse set of experts and key stakeholders.
Ask the Scientists
Join The Discussion
What is the context of this research?
There are currently many threats facing freshwater systems, which provide ecosystem services valued by local stakeholders, due to land-use change resulting from human behaviour and accelerated development. Environmental assessment procedures in Canada aim to mitigate these negative effects, but in order achieve this, social dimensions need to be considered in the EA process (Mitchell & Parkins, 2011; Sheelaneere et al., 2013; Jones, 2016).
This project will explore the barriers and opportunities to more effectively consider social dimensions into environmental assessment (EA) in Canada leading to increased sustainability of freshwater systems.

What is the significance of this project?
Social dimensions (i.e., wellbeing and governance settings) are important to consider from the onset of the proposed development plan, project or program. This helps ensure that local community perspectives and wellbeing considerations are taken into account as well as ensuring appropriate governance structures are in place. Currently, there is some urgency in the environmental assessment literature to determine the appropriate governance and institutional settings for catalyzing the advancement of EA processes in Canada and implementing them more holistically (i.e., spatially, temporally, and socially) and effectively.

This research will address the current gap in the environmental assessment literature, by providing a unified framework for practitioners, proponents and authorities.
What are the goals of the project?
My research specifically focuses on how to incorporate social dimensions (e.g., socio-economic, health, equity, institutional settings and regulatory instruments, broader spatial and temporal scales) into environmental assessment, monitoring and responses in Canada, e.g. cumulative effects.

I will explore the decision making and governance processes involved two case studies in order to gain insight into how to best determine the current barriers to considering/incorporating human dimensions into EA (i.e. institutional barriers, power dynamics, etc.). Additionally, I will identify opportunities to support more holistic environmental assessment, monitoring, and responses, such as regional strategic environmental assessment and cumulative effects.
Budget
The budget outlined here will be used to collect key informant data by conducting semi structured interviews in 1 of 2 case studies in 2017-2018. Additional funding will be needed to perform interviews in the second case study. The chosen case studies will be at the watershed scale where a natural resource development project has been proposed (pre-development) and during or after a natural resource development (post-development) project, plan or program has taken place.

Among the cases being considered for pre-development are James Bay Lowlands in Northern Ontario (Ring of Fire) and the Pacific NorthWest in British Columbia (Natural Gas Pipeline). For post-development cases, there is currently opportunity and interest in Northern Alberta (Oil extraction) as well as in Eastern Canada (Coastal development and transport). Computer Assisted Qualitative Data Analysis Software (CAQDAS) will be used to analysis the interview transcripts and perform an in-depth case analysis.
Meet the Team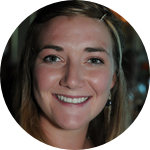 Sondra Eger
Doctoral Student
Affiliates
Canadian Rivers Institute, Canadian Water Network, OceanCanada Partnership
View Profile
Team Bio
My research fits into a wider scope of improving both social and biophysical dimensions of cumulative effects processes in Canada. I am currently collaborating with colleagues at the University of Waterloo in the Courtenay Lab, as well as with broader research groups and industry partners.
Sondra Eger
I am currently enrolled in a Social and Ecological Sustainability PhD program within the School of Environment, Resources and Sustainability (SERS). I have a Masters of Environmental Studies from the University of Waterloo and A Bachelor of Science from the University of British Colombia.

I am a passionate person who enjoys facilitating connections and collaborations between individuals and organizations to assist in protecting natural ecosystems. I love being outside and connecting with nature through travelling, hiking, scuba diving, camping, sailing, and nature/wildlife photography.

I am involved in a variety of University of Waterloo, national and local organizations including being a member and young professional of the following organizations: Canadian Rivers Institute, Canadian Water Network, OceanCanada Partnership, SWIGS (Students of the Water Institute Graduate section), IUCN World Commission of Protected Areas (WCPA)- Young Professionals group (North American Focal Point and co- leader of the Freshwater group), and a part of the #NatureForAll team (a Parks Canada initiative).
Additional Information
Additional funds raised will assist in conducting research at the second case study.
---
Project Backers
7

Backers

9%

Funded

$400

Total Donations

$57.14

Average Donation