About This Project
The Caribbean manatee, a subspecies of the West Indian manatee, inhabits coastal tropical waters of Latin America and the Caribbean. Habitat use is poorly studied in most of this range, including the Cuban archipelago, which contains the largest coastal habitat in the Caribbean. Our study is based in the Isla de La Juventud, south of the the main island of Cuba. Since manatees in this area live in dark water with poor visibility, we are using side-scan sonar to characterize the habitat.
Ask the Scientists
Join The Discussion
What is the context of this research?
The University of Havana in Cuba has been conducting an ongoing project on Isla de la Juventud since 2007. The project has multiple goals. The first goal is to assess the abundance, distribution, movements, and habitat use of manatees in the area. The second is to describe the population behavior, group composition, and feeding habits. The third goal is to monitor habitat quality by monitoring temperature, food, and freshwater sources. The last but not least goal is to collect samples for genetic and diet studies. We have been collaborating with the University of Havana by providing habitat characterization using side-scan sonar since 2014.
What is the significance of this project?
Caribbean manatees are endangered. In many areas of their range, little is known about the local population size. We do know from historical accounts that manatee populations have been reduced dramatically. This might be the case for Cuba as well. By characterizing areas manatees are known to use, we can gain a better understanding of why manatees are using these areas. This in turn will allow us to identify other sites that could be useful manatee habitat. Knowing which sites are good for manatees will help us be able to monitor the population and lead to better conservation strategies for these animals.
What are the goals of the project?
The goal of this project is to better understand manatee movements, behavior, and habitat use. To accomplish this goal, we are creating bathymetric maps, 3D maps of the underwater surface, sonar mosaics, and microhabitat maps. We will then use these maps with location and habitat quality data to create habitat preference and use models.
Budget
Your support will fund one summer (transportation, room and board) for me, Mindy. We are using sonar because in most areas, we cannot see what is under the water due to low water visibility in these areas. Side-scan sonar has been shown to be useful in detecting and studying manatees and in characterizing habitat. We will also need a boat to do our sonar surveys. Your support will also fund a new sonar transducer and boat use fees needed to collect the data.
An external grant will cover transportation, room and board for the faculty member of the team.
Endorsed by
I endorse this project because of its relevance, novelty and the quality of the researchers undertaking it. This project will answer fundamental questions in manatee distribution and abundance in this particular area of Cuba. It will also provide scientific information.ation to decision making authorities
Meet the Team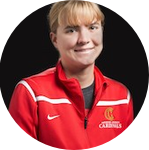 Mindy McLarty
Master's student
Affiliates
Andrews University
View Profile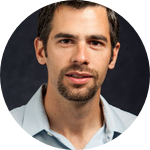 Daniel Gonzalez-Socoloske
Assistant Professor of Biology
Affiliates
Andrews University
View Profile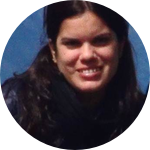 Anmari Alvarez Aleman
Biologist, PhD student at UF
Affiliates
Center for Marine Research, University of Havana, University of Florida
View Profile
Mindy McLarty
I am a master's student at Andrews University. I am working with Caribbean manatees and habitat characterization in Cuba as my thesis project. I spent the summer of 2015 working on various research projects in Cuba, including the pilot study for this project.
Daniel Gonzalez-Socoloske
I received my Ph.D. in Ecology from Duke University prior to returning to my alma mater (Andrews University) as faculty in 2013. I specialize in ecology and conservation. I am primarily interested in how species are adapted to their environments and the effects of both natural and human-induced habitat changes on their behavior. My research focus is the behavioral ecology and plasticity of endangered animals. The aim of my research is to incorporate behavioral data into sound conservation strategies that are species- and location-specific. My work has mainly been with manatees in Mesoamerica (Honduras, Panama, Mexico, Cuba, Costa Rica), however I also have local projects with endangered species here in southwest Michigan.
I am a member of the Society for Marine Mammalogy and the Mesoamerican Society for Biology and Conservation. I'm also a scientific member of the IUCN/SSC Sirenia Specialist Group, Mesoamerica sub-region.
Anmari Alvarez Aleman
Since 2007, I have led a project toward the research and conservation of manatees in Cuba. My goal is to contribute to the recovery of this endangered manatee population through a conservation strategy implemented through increased scientific knowledge, institutional capacity, and community awareness. I am associated with different scientific and conservation societies such as the Cuban Zoology Scientific Society, the Cuban Society for Protection of Nature (Pro Nature), the Meso-American Sirenia Specialist Regional Group. I am a research associate with Sea to Shore Alliance NGO. I serve as the scientific coordinator of the Manatee Monitoring Program for the Cuban National System of Protected Areas. Currently I am a PhD student in Interdisciplinary Ecology at the University of Florida.
---
Project Backers
24

Backers

100%

Funded

$3,900

Total Donations

$83.33

Average Donation