About This Project
Agricultural soils in The Gambia, West Africa, are highly acidic, which greatly reduces plant growth and ultimately crop yield. The common method of increasing agricultural pH- limestone- is not widely available in The Gambia. However, oyster shells, which have the same property to increase soil pH are widely available, but not currently used. This study looks to investigate the rate of application of oyster shells needed to raise pH to optimal levels for the staple crop groundnut (peanut)
Ask the Scientists
Join The Discussion
What is the context of this research?
Agricultural soils in The Gambia are highly acidic (pH <5); caused by years of intensive soil utilization, weatherization, and a low rate of soil organic matter inputs. These acidic soils reduce the availability of nutrients to plants, and cause "unresponsive" soils to inputs- resulting in low yields; the average yields of groundnuts, the Gambia's staple crop, are 200%+ lower than their potential. Regardless of improved inputs (the current approach), if the soil pH issue persists, yields increases will be limited. This project aims to address the underlying soil pH issue by utilizing oyster shells, a locally plentiful material, shown to raise soil pH and also improve other soil quality characteristics. This is expected to increase yields and to improve long-term soil health.
What is the significance of this project?
The use of oyster shell-meal (grounded) as a means to improve soil health has already been shown to have the potential to increase groundnut yields by 100% in Nigerian research farm soils. In addition, studies conducted in West African soils have shown oyster shells greatly improve soil pH in soils, increase organic matter, water holding capacity of the soil and increase soil calcium levels. However, the rate of the optimal application needed for groundnut has not been investigated. Meanwhile, there is a high level of interest to find a market for byproducts of the oyster industry, which currently are commonly disposed of without a use. If an effective application rate is found, it can be the basis for a circular economy between oyster harvesters and farmers.
What are the goals of the project?
This project is in partnership with a local oyster non-profit and soil management-focused non-profit. The goals of the project are to determine an optimal rate of oyster shell-meal application to mitigate soil acidity issues to maximize groundnut yields; this will be achieved through a randomized split-plot design on-farm study assessing 4 different rates of oyster shell application across 3 different regions in the Gambia. Additionally, the project will assess the economic feasibility of using oyster shells as agricultural input; and transfer findings to local private industry, non-profits and governmental programs.
Budget
Soil testing throughout the season and for each treatment, allows to understand the effects of the different applications of oyster shells on general soil characteristics

Oyster lab analysis will allow to understand the specific nutritional values of the oyster shells in The Gambia, this analysis has not been conducted before on Gambian Oyster shells
pH sensors (6) will allow farmers to collect weekly pH data. This will allow for a large amount of data to be collected throughout the growing season without the need of technical personnel, allowing to increase scale.
Transportation cost covers the cost of renting a truck to take the oyster shells to 3 villages.
Labor cost covers non-profit help to lead farmer workshops regarding pH analysis and data collection.
This research project is the outcome of an initial investigation by a Gambian microfinance company J&B Microfinance whose mission is to support Gambian farmers through agricultural consultation services and loans.
Endorsed by
I am glad to endorse this project. Some of our partners in W. Africa have evaluated the use of oyster shells on peanut, but this project is novel in that they are evaluating the composition of the shells and rates of application and how they impact pH over time, which can help target the timing of application. They are also already connected with the oyster source, which has been a challenge for sustainability. This technique could be widely applied in an area with serious soil fertility and food security challenges.
Am really excited of this project. I believe it can help in answering critical questions on pH and acidic soils likewise providing specific-relevance of the oyster shells in neutralizing soil acidity and market for oyster harvesters. The Soil Solution, as a soil science institution will provide support and technical backstopping to this project whenever and wherever needed.
Project Timeline
Preliminary soil analysis was conducted the summer of 2022. 2023 research will involve 6 identified groundnut farmers in 3 towns. Farmers will be trained and collect pH and yield data. Lab analysis of soil and oysters will be conducted throughout the season. The oyster shells will be broadcast before tilling begins. The project will monitor the long-term impact of the intervention on soil pH, and the perceived value assessed through a post-season farmer survey
Mar 01, 2023
Project Launched
Mar 13, 2023
Purchase oyster shells from local oyster farmer non-profit 
Mar 21, 2023
Stakeholder meeting
Mar 31, 2023
Finalize design of experimental plots with farmers
Apr 12, 2023
Take 1st soil samples and oyster samples for lab analysis
Meet the Team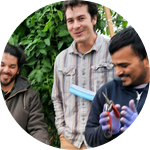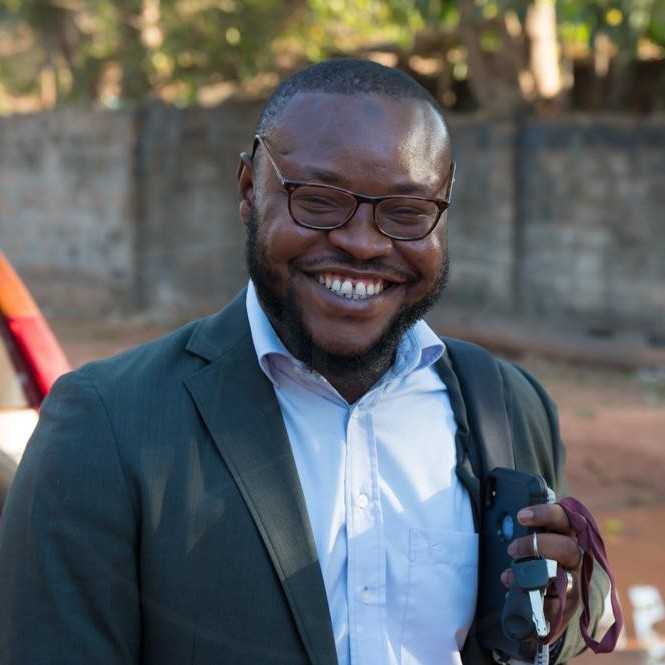 Lamin keita
Affiliates
Friedrich Schiller University Jena
View Profile
Andy Blunk
M.S. Plant Science and International Development, Penn State University

I have worked in local food system development as a farmer, non-profit coordinator, peace corps volunteer and most recently researcher. I am an advocate of "decentralizing" applied agricultural research methods through inexpensive handheld devices, simple data collection tools and farmer education, to improve opportunities for agriculture communities to lead and respond with solutions to the ever-changing agricultural challenges. I began my relationship with contacts in The Gambia as a semester abroad international student at The University of The Gambia in 2011. Since then have spent multiple summers in The Gambia with organizations for various reasons. Most recently, in 2022, with J&B Microfinance (a Gambian micro-finance company focused on lending to farmers and female entrepreneurs), I was part of a team that conducted agricultural soil assessments in upper Niumi district of The Gambia, which spurred the creation of this research project.

In grad school, my research focus was on plant nutrition and soil health monitoring methods. My main interest and addition to this research group is the plant and soil sampling methods and interpretation.
Erin Treanore
M.Sc., Ph.D., Entomology, Penn State University
I am an entomologist by training, having over ten years of experience conducting research in diverse agroecosystems, laboratory settings, and across insect taxa. I'm passionate about translating research into practice and designing sustainable agroecosystems.
My contributions to this immediate project will be supporting project administration, timeline and deadline management, and logistics, all of which I have extensive experience carrying out in my previous research. Moving forward, we seek to understand how our intended soil amendments may influence the aboveground insect community, e.g., beneficial insects and pests, and I will provide guidance on this focus area.
Lamin keita
MSc Economics (quantitative and innovation) Friedrich Schiller University Jena, M&E expert @ Deutsche Gesellschaft für International Zusammenarbeit GmbH
---
Project Backers
8

Backers

100%

Funded

$4,706

Total Donations

$588.25

Average Donation