About This Project
Federal agencies, industry, and academia have recently proposed ideas to advance the bioeconomy, a key component of which is enhanced education and training in SynBio. However, current efforts have been geographically limited to the US East and West coasts. To realize the Midwest region's unique potential, address unmet concerns, and test a more expansive approach, we will coordinate educational programs for participation at multiple levels.
Ask the Scientists
Join The Discussion
What is the context of this research?
Synthetic biology is shaping the future bioeconomy. It captures the imagination of students and better engages them in STEM education. The International Genetically Engineered Machine competition (iGEM) drives this process. It was started as a specialized course at MIT and Harvard that prompts a challenging but transformative educational process. iGEM has grown to a worldwide reach and has engaged thousands. However, most relevant opportunities remain concentrated in a few technology hubs. These programs reflect a new approach to STEM education. They all include problem-based learning and a focus on building communities. These features have recently been appreciated to better facilitate achievement of learning outcomes (Miller 2018, Nation 2021, Subsootorn 2018).
What is the significance of this project?
While it builds upon early efforts such as iGEM and BioMADE, our project represents a significant step towards creating a regional community in synthetic biology. By focusing on a particular region, our programming can better serve its unique needs. It will also serve to make the resources and connections more accessible, compared to the prohibitive cost and international travel required for iGEM. By intentionally focusing on a particular region, we hope to show that it will be possible to build a more immersive and impactful community. We also hope that our approach will be a model for other regions, which will eventually enhance the entire nation's bioeconomy, meeting key federal and industry goals in a way that is broadly distributed to many different demographics.
What are the goals of the project?
We will survey students to determine if the program has a measurable impact on their interests. We will also track subsequent participation in other programs such as iGEM, enrollment in college, and employment in industry.
We hope to spark the development of a strong regional bioeconomy and synthetic biology industry in the Great Lakes region. This region has some important challenges and unmet needs - it has a unique ecosystem, home to the greatest freshwater lakes in the world. This is an valuable environment that is threatened by pollution from the legacy of industry in the area, yet these same industries and economic opportunities have deteriorated. A regional SynBio community can empower these groups to build a vibrant bioeconomy.
Budget
Our goals are straightforward - to enhance synthetic biology education and engagement in the area, and to build a supportive community. First, we will need funds to support promotional materials - websites, flyers, and most importantly, travel and direct in-person outreach to institutions across the region. This will be followed up with educational resources to help students explore synthetic biology, and work on their own project that highlights a local problem and a potential synthetic biology solution. This work can cumulate in one or more symposium events to be held at local colleges, showcasing the promise of synthetic biology. At these events, interested students can share ideas and network with industry professionals, sparking the development of a community and connections with will be further fostered by our project afterwards. These additional funds will also support our efforts to communicate our success and transmit this model to other regions.

Endorsed by
As a University of Chicago alumn, 2013 iGEM participant, and Michigander, I'm excited to see the growth of a Midwestern SynBio community and regional bioeconomy. As the National Program Coordinator for the BioBuilder Educational Foundation, I get to see how high quality STEM education can make the world a better place with biology. I fully support developing regional programming and resources to focus on the Midwest's unique issues and assets while making synthetic biology education accessible and relevant to our students.
The Great Lakes region is significantly underserved when it comes to synthetic biology access and education. Inspiring students with awareness programs such as this will have a significant impact on student interest. The bulk of the attention has been placed on coastal cities and this project aims to bring in students who grew up in a very unique ecosystem, likely emboldening environmental stewardship of the largest freshwater reserves in the US. I fully support this project.
Project Timeline
Great Lakes SynBio will enact its program over a 45 day period. The program will begin on June 19th and end August 1st. It will open with a two-day workshop on the fundamentals of synthetic biology, as this program will be a first experience for many students. Then, students will begin a two-week long process where they ideate solutions to existing problems and have the potential to win awards. After, students will receive feedback and support from mentors to grow their idea.
Jun 17, 2023
Workshop: Introduce SynBio to students, explain the upcoming competition, and reach 10 high schools, 3 community colleges. (6/17-6/18)
Jun 19, 2023
Ideate: Individuals or teams compete in a competition to use synthetic biology to address a problem over 2 weeks, drafting designs and experiments. (6/19-7/3)
Jun 19, 2023
Project Launched
Jul 03, 2023
Judge: Industry experts will judge the projects based on quality, creativity, and viability over one week. Awards will be presented to winning projects. (7/3-7/10)
Jul 10, 2023
Mentor: The judges will provide feedback to all projects so that they can further pursue their ideas through research or startups.  (7/10-7/17)
Meet the Team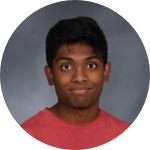 Sakti Subramanian
GLSB Director
Affiliates
University of Illinois at Chicago College of Medicine
View Profile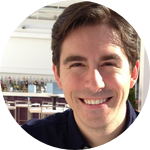 Devin Camenares
GLSB Director
Affiliates
Alma College
View Profile
Sakti Subramanian
Sakti Subramanian is a Researcher at the University of Illinois at Chicago College of Medicine. Sakti serves as the Executive Director of Great Lakes SynBio, the Project Head of SynBio 101, and the Project Head of Beyond the Cycle.
Devin Camenares
Devin Camenares is an Assistant Professor of Biochemistry at Alma College. Devin serves as the Executive Director of Great Lakes SynBio and Project Member of SynBio 101. He has taught courses for undergraduates in molecular genetics, microbiology, bioinformatics, and synthetic biology.
---
Project Backers
4

Backers

103%

Funded

$3,625

Total Donations

$906.25

Average Donation