Project Results
I am happy to share our results of the swab collected during the 2017 survey season, they have all come back negative! All of the toads and tadpoles swabbed so far have been negative for chytrid, but who knows what 2018 holds?
Steven J. R. Allain & Mark. J. Goodman
About This Project
We're currently studying a population of the common midwife toad (Alytes obstetricans) in Cambridge, England. The species is non-native and our current goal is to screen the population for the amphibian chytrid fungus (Batrachochytrium dendrobatidis), which has been implicated in amphibian population declines worldwide. As an introduced species, the disease is one of the biggest threats to our native herpetofauna.
Ask the Scientists
Join The Discussion
What is the context of this research?
This project has been ongoing for the past couple of years. In 2015, the first midwife toads were confirmed. Since then, we have continued to swab toads for the fungus, although only a small number of samples have been analysed. Currently we are working on producing a manuscript to be published in a peer-reviewed journal with our initial results. We hope to raise the funds to pay for the analysis of the swabs currently in cold storage and also allow us to continue the project into the next year or two.
What is the significance of this project?
The chytrid fungus has already caused the extinction of 200 amphibian species and threatens hundreds more around the globe. One of the main introduction routes for the disease is through the introduction of non-native species. The disease affects different species and populations differently and so infected animals may not show clinical signs of infection. This means that screening them by swabbing for the disease is the only way we'll know whether or not they are infected.
What are the goals of the project?
We aim to establish whether or not, as a non-native species, the midwife toads we are studying are acting as a vector of the chytrid fungus. Through analysis we also wish to determine how prevalent the disease is, if it is present, and how we can mitigate the spread to local amphibians. We've been taking morphometric data of all of the toads we swab (including tadpoles) so that we can build a better idea of the population structure too. This, twinned with the results from the swabs, will allow us to see which individuals were infected, the location they were found and their age-class. Using this information we should be able to track transmission pathways (if the disease is present).

Budget
The only real cost we have is the analysis of our samples which cost ~$30 per sample. This analysis is a qPCR test which tests the samples for chytrid fungus DNA, which will be carried out at the Institute of Zoology, London Zoo. We estimate the population to be between 50 and 100 individuals, we'd like to sample at least half of these if possible. The budget will allow us to pay for the analysis of approximately 50 samples and will only be used on analysis.
Stretch Targets:
Postage - An important cost we originally overlooked, the costs are needed for next day delivery of the samples to ZSL London Zoo when they are ready to be dispatched.
Further Samples - The costs we have collected so far are for post-metamorph toads only, this does not include samples from tadpoles. We will be making visits to the breeding ponds in the early spring to collect samples from suitable individuals.

Endorsed by
I have been following this study since 2015 and have been introduced to the field sites last spring. I fully endorse this project since non-native species can be important vectors for emerging infectious diseases like Batrachochytrium dendrobatidis. Steven and Mark are doing vital work on Bd and midwife toads but also on the natural history of this species in an urban (and non-native) setting. I will donate a few dollars to this fantastic project!
This is an important and exciting project which will aid understanding of this newly discovered population and their potential impact on our native amphibians. Steve is an incredibly motivated individual and as such I think this project is sure to be successful in its aims.
This is an excellent project that will help to understand infection dynamics in introduced populations of midwife toads in the UK. Infectious diseases have been associated with the decline of amphibians on a global scale and the study in Cambridge provides a great opportunity to examine the potential effects of an introduced species and it's interaction with a potential pathogen at a small scale. The researchers have an excellent background to perform this research and will no doubt be successful if their project is fully funded.
Project Timeline
The project will last approximately 18 months in which time all of the samples will be collected and analysed.
Aug 14, 2017
Project Launched
Oct 01, 2017
Collect all samples from the 2017 season
Oct 15, 2017
Analysis of samples from 2017
Oct 01, 2018
Collect all samples from 2018 season
Oct 15, 2018
Analysis of samples from 2018
Meet the Team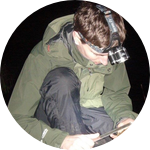 Steven J R Allain
PhD Student
Affiliates
University of Kent, Institute of Zoology, British Herpetological Society, IUCN SSC ASG,
View Profile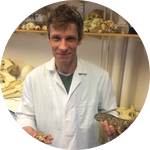 Mark James Goodman
Zoology BSc (Hons)
Affiliates
Anglia Ruskin University
View Profile
Team Bio
Myself and fellow Cambridge-based herpetologist Mark Goodman are working on this project together. We've been surveying the amphibians and reptiles of Cambridgeshire for the past 5 years now with the monitoring and surveillance of the midwife toads being our most ambitious project yet.
Steven J R Allain
I'm a currently a PhD candidate at the University of Kent where my research focuses on the population dynamics of the barred grass snake (Natrix helvetica). I hold a BSc in Zoology from Anglia Ruskin University and an MRes in Ecology, Evolution and Conservation from Imperial College London. My main academic interests have been amphibian population monitoring and the influence of disease, which I have been studying since 2013. From 2018 I have been on the council of the British Herpetological Society and through my research, I'm intrinsically linked to amphibian and reptile conservation in the UK.
Mark James Goodman
Graduated in Zoology in 2015 alongside my colleague Steven. I have been interested in amphibians and reptiles from childhood. I decided to leave my position of nearly 14 years at BT in 2011 to study Zoology. I am the current Toads on Roads officer for (CPARG) Cambridge and Peterborough Amphibian & Reptile Group and survey multiple populations across Cambridgeshire. We attend many events throughout the year in an effort to teach and inspire the general public and most importantly show these beautiful animals for what they are.
I am co-author with Steven for several articles regarding (GCN's) Great Crested Newts and various other species in and around Cambridge.

---
Project Backers
61

Backers

113%

Funded

$1,706

Total Donations

$27.97

Average Donation