About This Project
This project aims to map and analyze settlement patterns at Topoxte, an archaeological site which outlived the Maya "collapse." Topoxte covers a series of islands in Lake Yaxha, Guatemala. Palaces, plazas, and people are all concentrated within the islands. Who lived and made this city? What was life like in an isolated urban center when so much around it was in ruins? This project lays the groundwork for exploring these questions at Topoxte.
Ask the Scientists
Join The Discussion
What is the context of this research?
The site of Topoxte extends over several islands in Lake Yaxha. The islands are visible from Yaxha, the ruins of a major Maya city and a popular tourist destination. In the wake of the Maya "collapse", around AD 1200, temples and plazas spring up at Topoxte and residences of elites and commoners cover the smaller islands.
This project will build on earlier archaeological work conducted at Topoxte by expanding, refining, and digitizing existing preliminary maps. We will survey the settlement across the islands and rank residences according to size, form, location, and construction materials. This will lay the groundwork for excavation of those residences, which will provide an understanding of social organization and daily life at Topoxte.
What is the significance of this project?
The ancient Maya are as famous for their "collapse" as for their achievements. Topoxte offers a rare opportunity to explore an exception to this general rule. Topoxte is well-preserved and well-protected. The intact nature of the site will enable us to formulate important questions about this island society, as well as its interactions with both its contemporaries and nearby ruins.
This project is made possible by the generosity of the Yaxha-Nakum-Naranjo National Park. The results from this and future work will be shared with the park and contribute to its mission. Publications will be made available in both English and Spanish. As a popular tourist site, any new information gained about Topoxte has the potential to reach an annual audience of thousands of visitors.
What are the goals of the project?
This project has four main goals. The first is to digitize and update and refine existing sketch maps of the Topoxte islands. The second is to build a Geographic Information System (GIS) that will incorporate and connect the spatial data across all of the islands. The third goal is to survey the ruins on the islands, identifying and cataloging public architecture, ritual and administrative buildings, and private residences. The final goal is to produce a typology of the structures on the Topoxte islands, identifying residential areas that may correspond to different social strata for excavations in subsequent field seasons.
Budget
Money raised through experiment.com will cover the cost of flights to Guatemala for two undergraduate students, transportation to the national park, food and lodging for one month for the three team members, and gas for the boat to the Topoxte islands. Funding is also requested to hire two local assistants to help with clearing, mapping, and survey. Transportation for the project director, supplies and additional expenses will be covered by other sources. Moreover, the funds raised through experiment.com will provide the preliminary data necessary to successfully apply for other grants and fellowships to support future work and excavations.
Endorsed by
Topoxte is an important Maya site in the Central Peten region of Guatemala, near to other frequently visited sites such as Yaxha and Tikal, and important for being occupied centuries after the famous Maya demographic collapse of the southern lowlands. The research will bring the latest technologies for understanding the spatial design of the center, critical for future study of the site. Newman has years of experience in the region, especially at nearby El Zotz. Vance has an impressive background for a student early in her career.
Meet the Team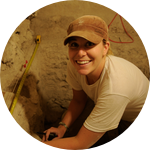 Sarah Newman
Assistant Professor of Anthropology
Affiliates
James Madison University
View Profile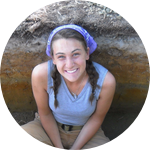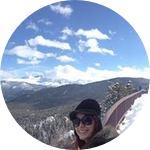 Catherine P Parker
Affiliates
James Madison University
View Profile
Sarah Newman
Dr. Sarah Newman is Assistant Professor of Anthropology at James Madison University. She received her Master's and Doctorate degrees from Brown University and her Bachelor's degree from Yale University. Sarah has been working in Mesoamerica for ten years, most recently at the site of El Zotz, Guatemala. Her research has been funded by the Fulbright Scholars Program, the National Science Foundation, and the Wenner-Gren Foundation for Anthropological Research, among others. She is a co-author of Temple of the Night Sun: A Royal Tomb at El Diablo, Guatemala and recent articles in Journal of Archaeological Science and Antiquity.

Emma Vance
Emma Vance is an undergraduate anthropology major at James Madison University. She has experience in excavation in Alaska, Texas, and Virginia and is currently doing an independent study involving an attribute analysis of projectile points. Vance is planning on attending graduate school next fall to pursue her interests in researching hunter-gatherers and lithic technology through archaeology.
Catherine P Parker
Catherine Parker is an undergraduate geographic science major with minors in anthropology and environmental science at James Madison University. She has had an ardent interest in archaeology since childhood, and intends to test and expand her survey skills in the field for the first time on this experimental expedition. Parker is pursuing a career in environmental and cultural conservation.
---
Project Backers
47

Backers

100%

Funded

$3,465

Total Donations

$72.19

Average Donation