About This Project
Blue sharks (Prionace glauca) are the most commonly caught species of shark globally. They are usually caught as bycatch in tuna and swordfish longlines. So how can we reduce this bycatch, whilst not impacting target tuna and swordfish catch?
Sharks have specialised electrosensory systems and can detect magnetic fields. This project investigates blue shark behavioural responses to ferrite magnets, using pelagic stereo-BRUVS (baited remote underwater video stations) and rod & line trials.
Ask the Scientists
Join The Discussion
What is the context of this research?
The International Union for the Conservation of Nature classes the global status of blue sharks as Near Threatened. However, they are Critically Endangered in the Mediterranean and potentially Endangered in the North Atlantic, where declines of >50% over three generations have been observed (30 years). It is crucial to manage blue shark stocks effectively and reduce high levels of bycatch to conserve their populations given their important ecological role.
A recent study found that SharkGuard (a type of electrosensory deterrent) can reduce blue shark bycatch, though questions remain about reduced target catch. We will trial a low-cost alternative by assessing the efficacy of ferrite magnets (similar to the type you would find on your fridge) at deterring blue sharks.
What is the significance of this project?
With 7-10 million blue sharks caught in fisheries each year, populations are declining. It is important to manage this commercially important and declining shark species effectively to ensure the long term health of populations and fishing communities that depend on them.
Sensory deterrents (such as magnets) can reduce bycatch, whilst maintaining target catch quantity and quality in fisheries. Ferrite magnets have shown promise as deterrents in multiple species (including scalloped hammerhead, bull and great white sharks), but blue shark behaviour has never been reported in response to magnets.
We will investigate blue shark behaviour, combined with rod and line trials, around ferrite magnetic bait treatments for potential bycatch reduction in longlines.
What are the goals of the project?
The goal of the project is to assess suitability of ferrite magnets for reducing blue shark bycatch. We will use stereo baited remote underwater video systems (BRUVS) to measure approach distance of blue sharks to bait, with and without magnets attached. We will use rod and line trials to compare catch, with and without magnetic treatments.
This project continues the collaboration between Newcastle University and Marine Research and Conservation Foundation (MARECO). We have the logistics in place to complete the project and funding is now needed for implementation.

We are attempting to answer other questions about blue shark populations, including genetic structure and response to environmental change. The ultimate goal is to protect blue sharks from overexploitation in fisheries.
Budget
The collaborations and logistics required to complete the project are already in place. The research costs will go towards implementation, described by budget item below:
Travel Costs: transport to field sites in Pembrokeshire and Cornwall, UK, for our team of researchers.
Accommodation: Covers costs for staying at each field site.
Boat Fees: Cost to hire spaces on the boat with our partner organisations.
Bait: Covers bait costs for deployments of the baited remote underwater video systems (BRUVS) in each behavioural trial and bait for rod & line trials.
*Stretch Item* Blue Shark Genomics: as part of our work, we will be sampling blue sharks to contribute to a global effort to delineate the species' stocks and thus facilitate its management.
Endorsed by
I endorse this important research because it aims to tackle the overfishing of blue sharks using a low-cost technology, whilst maintaining target catch for communities depending on fisheries.
This is a cool project with the potential to deliver a wide-ranging conservation benefit to blue sharks.
Project Timeline
We designed and made a pelagic stereo-BRUVS frame in 2022. We tested the frame in deployments with both partner organisations (Celtic Deep and Blue Shark Snorkel) in summer 2022, successfully filming blue sharks.
We will complete our behavioural trials using BRUVS deployments and rod and line trials on separate trips during summer 2023 (May-Sep). Data analysis and write-up will take place later in the year.
Jan 26, 2023
Project Launched
Feb 01, 2023
Field Season Planning and Coordination
May 31, 2023
Field Season Starts in Cornwall, UK
Jun 30, 2023
Field Season Starts in Pembrokeshire, UK
Sep 30, 2023
Field Season Ends in Cornwall and Pembrokeshire
Meet the Team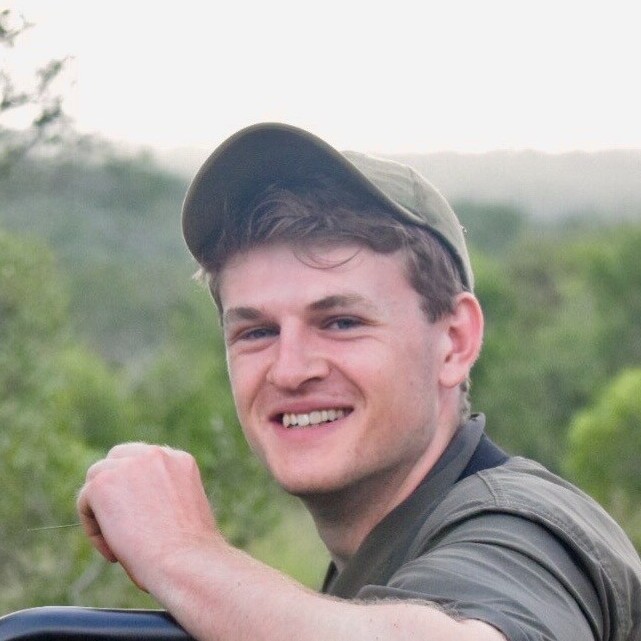 Sol Lucas
PhD Student
Affiliates
Newcastle University & MARECO
View Profile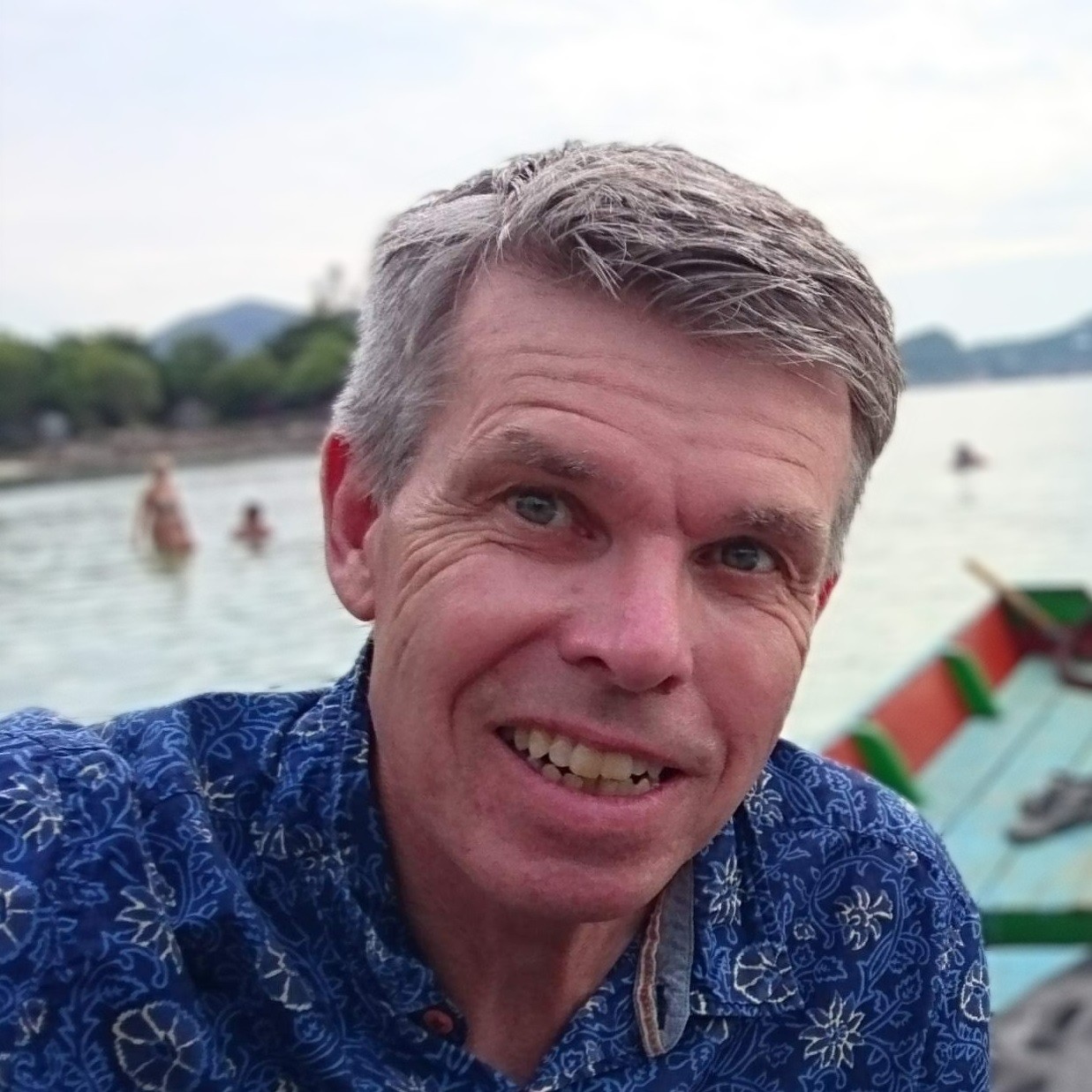 Professor Per Berggren
Chair of Marine Megafauna Conservation
Affiliates
Newcastle University, UK
View Profile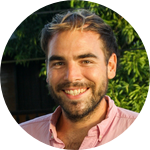 Dr. Gonzalo Araujo
Founder and Director
Affiliates
MARECO
View Profile
Team Bio
We are a team of shark ecologists and fisheries scientists. This project continues the collaboration between Newcastle University and MARECO, with a team of existing partners. Sol specialises in sensory deterrents for reducing bycatch of marine megafauna. Per specialises in low-cost solutions for assessing and reducing bycatch of marine megafauna populations. Gonzo specialises in blue shark ecology and is the founder of MARECO.
Sol Lucas
I am a marine ecologist and mechanical engineer with a love of sharks. I am a PhD student studying threats, status and bycatch reduction techniques to promote the conservation of marine megafauna, with a focus on elasmobranchs (sharks and rays).
I investigate the use of sensory deterrents to reduce bycatch of marine megafauna. This involves filming the responses of blue sharks (Prionace glauca) to ferrite magnets using pelagic baited remote underwater video systems (BRUVS) and testing magnetic treatments on fishing lines.
I am interested also in how elasmobranchs respond to ecological change, conducting analyses on 35 shark and ray species to predict population responses to environmental variability using dynamic energy budget models. These models require basic life-history information, which is an advantage for often poorly-studied species.
I first got into sharks when I was 8. My mum bought me a pack of Sharks Top Trumps cards - I loved comparing all of the stats and was hooked immediately.
Professor Per Berggren
I am a multi-disciplinary researcher and leader of the Marine MEGAfauna Lab, Newcastle University. I lead large national and international research projects and supervising students at all University levels. I am internationally recognised in my field of marine megafauna conservation biology particularly in my research efforts in data poor developing countries and development of technical low-cost assessment and mitigation methodologies. I serve on expert panels for the International Whaling Commission (IWC) and the International Union for the Conservation of Nature (IUCN Cetacean Specialist Group).
We are currently working on cetacean bycatch reduction programmes using low-cost technologies in South American and East African gillnet fisheries. We are looking to expand this work to bycatch reduction programmes for longliners, by investigating the effects of electrosensory deterrents on elasmobranchs.
Dr. Gonzalo Araujo
I am a marine scientist and conservationist. I have been working in marine megafauna research and conservation for over 10 years.

In 2020 I founded Marine Research and Conservation Foundation (MARECO), through which I could channel my work and dedication for the marine environment. I work with a variety of different species and with an extensive array of methods including telemetry, genetics and photo-ID. I am a member of the IUCN SSC Shark Specialist Group and support many projects and colleagues around the world. In 2022 I joined Qatar University as a Postdoctoral Associate Researcher.

I have worked with both partner organisations (Celtic Deep and Blue Shark Snorkel) on other research projects. These have included eDNA, genetics and stereo-laser photogrammetry to research blue sharks and the environment around them. We are now investigating the use of deterrents for reducing shark bycatch in longline fisheries.
Additional Information
See our example footage here!
---
Project Backers
11

Backers

101%

Funded

$8,625

Total Donations

$784.09

Average Donation