About This Project
Tropical forests store 20-40% of terrestrial carbon (C) and contain 90% of all tree species. Land-use change causes species loss and greenhouse gas emissions. However, human-modified tropical landscapes can also mitigate climate change and conserve biodiversity. We are interested in the long-term monitoring of tree diversity and C-sequestration in different land-use types because we have found synergies between tree diversity and C-storage in coffee farms, pastures, and forests in Costa Rica.
Ask the Scientists
Join The Discussion
What is the context of this research?
The importance of managed landscapes for biodiversity conservation and C-storage is increasingly acknowledged, especially in the case of agroforestry (the integration of trees with crops or livestock). In addition, there is growing evidence that species diversity and composition are linked to ecosystem function in managed and natural systems, although the mechanisms behind these relationships are debated. We found that shade-grown coffee farms and pastures with trees store about 60% the amount of C and maintain nearly 20% of the tree diversity found in natural forests. Tree species diversity and composition appear to determine the amount of C stored. Understanding the linkage between biological diversity and C-sequestration is critical for effectively managing tropical landscapes.
What is the significance of this project?
This project is relevant for tropical regions, where the management of altered landscapes will determine the future capacity of biological systems to remain functional. Costa Rica is recognized for its efforts in conserving tropical forests and for its goal of becoming carbon neutral. A government program provides payments for landowners who implement forest conservation or agroforestry practices, which are both components of the national climate change mitigation plan. These policies require robust estimates of C-storage in different land-use types. In addition, we need to understand the relationships between tree diversity and carbon storage in order to manage landscapes for both biodiversity conservation and greenhouse gas mitigation.
What are the goals of the project?
We want to know how tree diversity and land management affect C-sequestration in vegetation and soils in the long term. We will establish permanent plots in coffee farms, pastures and forests that have been assessed during the past 8 years. Plots will differ in tree diversity and composition. Trees will be tagged and re-measured annually over 5 years to estimate aboveground C-sequestration. We will install dendrometer tapes on dominant tree species with different functional traits (e.g. fast vs. slower growth rates), to monitor their growth precisely. Re-sampling the soils at these sites during the next 5 years will allow us to estimate soil C-sequestration over a period of 10 years for coffee agroforestry. To date information on soil C-sequestration in agricultural systems is scarce.
Budget
Micro-dendrometers and diameter growth tapes will be used to monitor aboveground carbon sequestration of trees in different land-use types. We are planning to monitor selected dominant tree species within assemblages that differ in tree species diversity and composition.
Micro-dendrometers are high precision measurement instruments that can even detect daily changes in tree diameters. Low-cost standard diameter tapes will be used to complement these measurements, using a larger number of trees.
Endorsed by
Dr. Häger´s long term monitoring project is significantly relevant to inform Costa Rica´s climate and biodiversity strategies. Over the years the country has achieved important improvements in forest conservation; however, the long term health and survival of forest areas depend highly on the understanding of and the interactions with other landscapes -the same that Dr. Häger´s has been successfully studying.
Meet the Team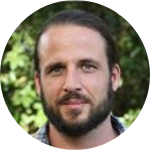 Achim Häger
Professor, Natural Resources Management, The School for Field Studies, Costa Rica
Affiliates
School for Field Studies
View Profile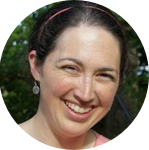 Meghan Graham MacLean
Assistant Dean
Affiliates
The School for Field Studies
View Profile
Achim Häger
I am a professor of natural resources management at the School for Field Studies in Costa Rica. I believe that the key for successful management and conservation of natural resources lies in understanding and applying ecological principles. My research is focusing on the evaluation of biological diversity and ecosystem services in altered tropical landscapes in the Central Valley of Costa Rica. This area is characterized by a mosaic of forest fragments, traditional farming systems, mono-crops and by accelerating urban sprawl. Land-use change is fast and has profound implications for the environment and human well-being. One of the most intriguing aspects of this research is finding out how tree species diversity and composition affect the provision of ecosystem services, such as carbon storage, in different types of land use.
For more information, please visit researchgate.net.
Meghan Graham MacLean
I joined the Office of Academic Affairs at The School for Field Studies in the fall of 2014. Previous to my time at SFS, I was an Assistant Professor at Babson College where I taught courses in environmental science and sustainability to Babson's undergraduate business students. Although my teaching at Babson was primarily based on improving undergraduate science literacy, I have quite a varied teaching background. I have taught at a variety of levels, from middle school to graduate school, and on a variety of topics from basic biodiversity/ecology to Remote Sensing and GIS.

My research in biogeography explores urbanization and land cover change, impacts of exotic species, as well as how to monitor changes in our global environment. I have researched everything from proper sampling techniques to the impacts of exotic bee species on native pollinators of agricultural crops. The results of my research inform land owners, planners, and conservation agencies about sustainable development and the effects of biodiversity change. My research on the interaction between anthropogenic and natural landscapes complements the expertise present at SFS. I use my background in research, as well as my teaching experience, to help support and promote the important research and learning being done by the students and faculty of SFS.

For more information, please visit my personal website.
---
Project Backers
43

Backers

112%

Funded

$2,250

Total Donations

$52.33

Average Donation