About This Project
Fats, oils, and grease that are discharged from restaurants and food service establishments may negatively impact sanitary sewers. Despite the installation of grease traps fats, oils and grease may accumulate and cause environmental issues. Eco-Tabs Tablets™ provide a high dose of beneficial bacteria that facilitate bioremediation of grease trap contaminants. We hypothesize that Eco-Tabs Tablets will significantly enhances level of bioremediation of grease trap arrestors.

Ask the Scientists
Join The Discussion
What is the context of this research?
Fats, oils, and grease from restaurants and food service establishments may negatively impact municipal sewers. If these effluents are allowed to enter municipal sewer systems unchecked, such discharges would potentially be harmful to humans and the natural environment. Regulatory state agencies mandate that grease interceptors/traps are installed at any facility (municipal, state or federal) engaged in the generation of fats, oils and grease that may end up in sewage. Despite the installation of grease traps issues may arise because the deposits can build up and cause blockage of the grease trap. The use of microbes is a viable option that is commercially implemented worldwide to remediate the presence of many different types of waste including waste that may accumulate in grease traps.
What is the significance of this project?
While the use of Eco-Tabs Tablets has a well-established record of successful bioremediation of grease trap arrestors for a number of commercial clients worldwide, currently, there is no quantitative data available to demonstrate the specific degree of efficacy of the tabs at sites within the United States. Therefore, this pilot project is an important initiative that will establish qualitative and quantitative scientific data to demonstrate the level of effectiveness of Eco-Tabs when used for grease trap arrestor de-clogging.
What are the goals of the project?
The immediate goal of this pilot project is to designate test sites and collect data to monitor the bioremediation achieved in the presence and absence of Eco-Tabs Tablets. This will provide quantitative and qualitative data to establish the degree to which the unique technology design of the Tabs may enhance bioremediation of grease arrestors.
Budget
The requested funds will be used to carry out a three phase pilot project to quantify the efficacy of Eco-Tabs Tablets in grease trap bioremediation.
Phase I: During Phase I qualitative assessment of 2-4 test sites will be conducted to determine the initial state of grease trap arrestors prior to the administration of the Eco-Tabs Tablets. This phase includes visible inspection of the site and the initial collection of samples from the untreated grease trap arrestors.
Phase II: The acquisition of quantitative and qualitative sample data from the test sites (2-4 total sites) will be carried out. Samples will be collected from treated and untreated grease traps at consistent times for comparison. This sampling phase will continue for a period of three months.
Phase III: A phase 3 post-treatment assessment and report will then be generated to identify and document the specific degree of bioremediation achieved through the use of the Eco-Tabs Tablets.
Meet the Team
Team Bio
Disclosure: Sherrie Bain, Microbiology Consultant

Financial— Receives consulting fee for providing microbiology-related expertise about bioremediation to Eco-Tabs Global.
Nonfinancial— No relevant nonfinancial relationship exists.
Since childhood I have had an inquisitive nature and a love for the environment. This naturally developed into a career as an accomplished Microbiologist, with expertise in Molecular Genetics, Marine, and Environmental Microbiology. I have spearheaded crucial initiatives such as the development of guidelines for the design and establishment of Bio-safety Level 2 research facilities; process improvement for industrial quality assurance laboratories, as well as for off-site environmental field research standards and protocols. I possess solid experience in creating strategies and protocols that enhance research methodology and practices both at the basic research and industrial application level.
I am passionate about finding ways to mitigate environmental damage. This project is important to me because I believe that the Eco-Tabs Tablets are an innovative technology that enhances grease bioremediation. I also value my impact on those seeking to develop careers in STEM-related fields, especially girls and young women. Through my extensive mentoring and classroom experience, I seek to motivate more girls to become scientists. My goal is to also incorporate some aspects of mentorship in this project by including student assistants.
Additional Information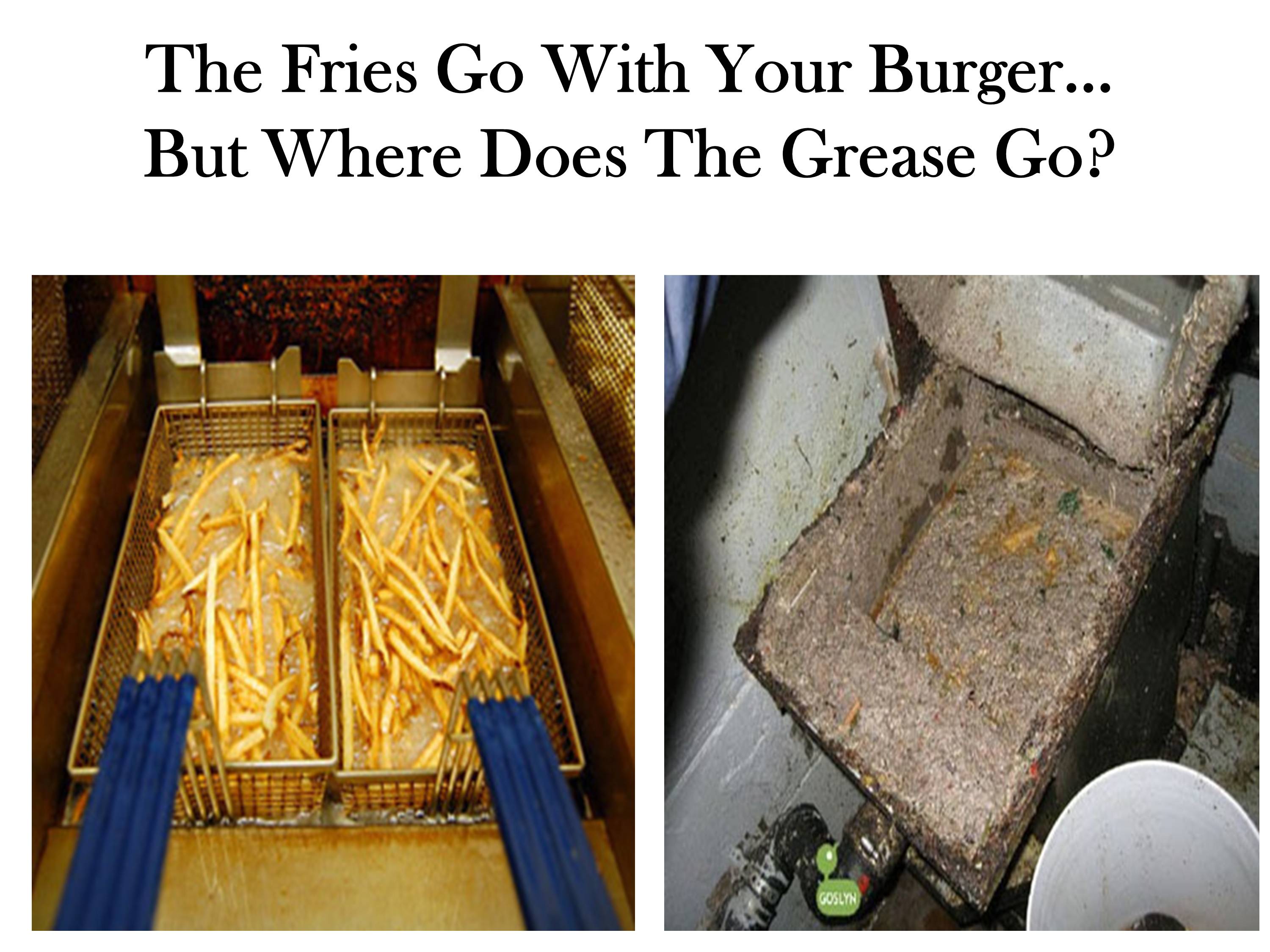 Even though restaurants may have grease traps, if the traps become clogged the fat may end up entering the sewer system. Here is a recent news story about the London "Fatberg", a 15 ton fat blob that formed in the London sewer as a result of cooking grease and baby wipes. Using bioremediation as a means to destroy the fat in grease traps can help to prevent such fatbergs from forming and causing serious problems in sewer systems.

---
Project Backers
0

Backers

0%

Funded

$0

Total Donations

$0

Average Donation