About This Project
In 1895, Daniel O'Connor released three Australian lungfish into a river outside the species' known range. The Pine River has been considered an introduced population ever since. New evidence raises some doubt about this assumption - maybe they were there all along? If so, preservation of genetic stocks in the Pine River may be vital for conservation. We will clarify the status of Pine River "lungies" as resident or introduced using a new Sequencing By Genotyping method.
Ask the Scientists
Join The Discussion
What is the context of this research?
The natural range of Australian lungfish is possibly limited to just two rivers. Several other rivers were stocked over 100 years ago including the Pine river. We recently surveyed genetic variation across existing populations (see our paper) and discovered the Pine was genetically distinct from all other populations. Two scenarios could account for this finding. First, lungfish occur naturally in the Pine but European settlers were unaware of their presence. Second, the Pine population did originate from three translocated fish in 1895, and is highly inbred. Our initial discovery was based on only 11 genetic markers. The sequencing by genotyping (SBG) approach will generate 15,000 markers, complement existing data, and allow us to identify the true history of Pine River lungfish.
What is the significance of this project?
The Australian lungfish (Neoceratodus forsteri) is a living fossil. This species represents an evolutionary lineage little changed for 150 million years. It is the closest living relative of all tetrapods (mammals, birds, reptiles etc.), and a freshwater fish that breathes air! This work sits within a larger project titled "Have we already lost the Australian lungfish?", focused on conservation and management of the species. Our initial survey challenged the assumption that the Pine River is an introduced population and we now seek funding to comprehensively test this idea using SBG technology. Maintaining genetic diversity is vital for the persistence of threatened species, but we can't conserve genetic diversity unless we know where it's hiding - that could be in the Pine River!
What are the goals of the project?
The funds will be used for laboratory processing of 30 lungfish samples plus two duplicate samples run as technical controls. Sequencing by Genotyping (SBG) is a powerful new method to generate thousands of genetic markers in non-model species. Analyzing thousands of markers improves resolution for answering difficult questions like distinguishing between the two scenarios in this project: are they natural or introduced. SBG also cleverly overcomes the hurdle of dealing with the enormous genome size of lungfish - 16 times bigger than the human genome! Our project has already collected SBG data for several natural and introduced populations, so the Pine data will be integrated with existing data for a statistical evaluation of its status as a resident or introduced population.
Budget
This project budget covers laboratory costs for the Sequencing by Genotyping (SBG) method. Lab work will be performed by US company Floragenex who have successfully demonstrated SBG on other lungfish populations for our larger research project titled "Have we already lost the Australian lungfish?". The Pine River population has never been subject to a thorough genome-scale analysis because it was assumed to be translocated from one of the two rivers where lungfish occur naturally. However our early analyses using low resolution genetic markers indicated Pine River lungfish were genetically distinct from the two natural populations (Hughes et al. 2015). Now we would like to investigate why Pine River lungfish are genetically unique: are they an isolated natural population, or are they just a heavily inbred population descended from the three fish that Daniel O'Connor released over 100 years ago?
Endorsed by
This is an important research project that will lead to an improved knowledge base on which to manage the long-term conservation of Australian Lungfish. Describing the genetic structure of the North Pine River population to this level of detail will answer a lot of important management questions not previously possible with older genetic technologies. The researchers have applied this technology to other lungfish populations, so there is a high chance of success.
Dr Dan Schmidt has been my colleague at Griffith University for several years. He has worked extensively on lungfish DNA from a number of the rivers and reservoirs. He is familiar with the technique he plans to apply to the Pine River lungfish, a population that might have arisen from three fish translocated in 1896. In the current parlous state of the lungfish, with no recruitment of juveniles to the adult population for some years, additional information on the species is vital.
Meet the Team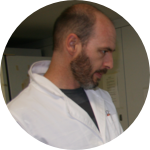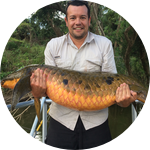 Tom Espinoza
Ecologist
Affiliates
University of Sydney
View Profile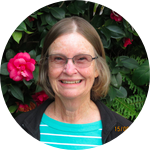 Jane Hughes
Professor
Affiliates
Griffith University
View Profile
Daniel Schmidt
I'm a lecturer and research fellow at the Australian Rivers Institute, based at Griffith University in Brisbane, Australia. My teaching and research interests are in ecology and population genetics which combine to make me a "Molecular Ecologist". I work on all sorts of animals but like fish the best. My main tools-of-the-trade are genetic methods which can reveal a surprising amount of information about animal movement, mating patterns and factors that threaten species with extinction.
My Google Scholar profile shows some of my published work in this field.
Tom Espinoza
I have been employed by the Qld Department of Natural Resources and Mines since 2005 working primarily as an aquatic ecologist with added exposure to most facets of the water industry. Environmental flow research and its incorporation into water management has been a key
focus including work on golden perch, Australian lungfish, Mary River turtle and Mary River cod in the Fitzroy, Burnett and Mary catchments, respectively.
Jane Hughes
I began my biological career and interest as a member of the Junior Naturalists Club in Perth, Western Australia, when I was 10. I completed an Honours degree in Zoology, where I became fascinated by the use of genetic markers (allozymes in those days) to answer ecological questions. As technology has developed, I have continued to use this approach, in particular to understand patterns of movement and dispersal in animals, especially those that inhabit freshwater streams and rivers.

---
Project Backers
11

Backers

22%

Funded

$1,130

Total Donations

$51.36

Average Donation