About This Project
Postpartum mood disorders represent a critical public health issue affecting mothers and their children. Increased public awareness has resulted in increased research on etiology, prevalence, and interventions; however, the experiences of minority women have been ignored. This study will explore postpartum mental health needs of Hispanic mothers and specifically, how risk factors, social support, and personal characteristics are related to treatment seeking during this vulnerable period.
Ask the Scientists
Join The Discussion
What is the context of this research?
Anywhere from 10-20% of women will experience a postpartum mood disorder, making it the most "underdiagnosed obstetric complication in America" (CDC, 2008, Earls, 2010). Minority women are at greater risk (Howell et al., 2005), with as many as half of Hispanic mothers experiencing symptoms (Hutto et al., 2011; Kuo et al., 2004). Importantly, postpartum mood disorders have detrimental effects on moms and their children. Mothers are more likely to engage in risky behaviors and have high rates of suicidal ideation (Santora & Peabody, 2010). Consequences extend to children who are at risk for disrupted bonding, and delayed cognitive, social, and academic development (Field, 2010; Goodman & Gotlib, 1999; Murrey & Cooper, 1997). Thus, early intervention is critical.
What is the significance of this project?
Hispanic mothers are an over-represented and under-served population. To demonstrate, in 2014, Hispanic and Latino people accounted for 9% of the population (U.S. Census Bureau, 2015) but 16% of all births (Pew Research Center, 2014) in North Carolina. Unfortunately, Hispanic mothers are largely unrepresented in the research, and, consequently, relatively little is known regarding their mental health experiences and needs. What limited research does exist suggests that women of minority status are at greater risk, but are much less likely than their majority counterparts to receive treatment (Santora & Peabody, 2010). For these reasons, understanding their postpartum mental health experiences and needs is essential.
What are the goals of the project?
The ultimate goal of this work is to inform strategies to increase access to mental health care among Hispanic mothers. The purpose of the current project is to explore the experiences and needs of Hispanic mothers in the postpartum period. Our three specific research aims are: 1) to describe assessment of and treatment seeking for postpartum mood disorder symptoms in Hispanic women; 2) to identify Hispanic women's perceptions of barriers and facilitators to accessing postpartum mood disorder care; and 3) to evaluate Hispanic women's experiences of postpartum mood disorder care within their social and health care network.
Budget
Our budget items are targeted at increasing recruitment and participation of Hispanic women in an ongoing online survey exploring postpartum mental health needs. Specifically, survey materials are currently in English and will need to be translated into Spanish to minimize any language barriers. To increase recruitment, participants will be given the opportunity to win one of 20 gift cards, valued at $25 each, as an incentive. This strategy has been successfully used in our prior work to increase participation rates in online surveys. Finally, we will purchase advertising space in Hispanic language media and print posters for distribution to agencies serving the Hispanic community.
Neither the current work focused on Hispanic women, nor the larger project have external funding. However, the findings of this project will be used as pilot data to support a grant application focused on the development of strategies to increase postpartum mental health care among Hispanic women.

Endorsed by
I enthusiastically endorse this project. Hispanic mothers far outpace the general public in experiencing postpartum mood disorders, yet they are underrepresented by research and treatment options. The data gathered from this project will hold great value for those serving minority mothers in North Carolina. Betty-Shannon Prevatt is uniquely qualified for this study because of her years of work through support groups, research, and treatment of women suffering from Postpartum Mood Disorders.
I wholeheartedly endorse this project and Betty-Shannon. What a great opportunity to serve this underserved population during a time shrouded in secrecy and shame for them! I have utmost confidence in Betty-Shannon's skills and passion for this endeavor, and look forward to her results and insights.
Meet the Team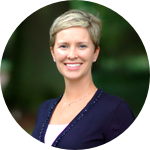 Betty-Shannon Prevatt, MA, LPA
Clinical Psychologist, Doctoral Candidate in Psychology
Affiliates
North Carolina State University
View Profile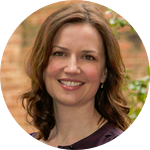 Sarah L. Desmarais
Associate Professor
Affiliates
North Carolina State University
View Profile
Betty-Shannon Prevatt, MA, LPA
Betty-Shannon Prevatt is a third year doctoral candidate in the Applied Social and Community Psychology program at North Carolina State University. After obtaining a Master's in Clinical Psychology from East Carolina University in 2001 she worked in several clinical settings. While in private practice she developed a specialty in reproductive mental health and returned to graduate school to pursue training in community-level program development for perinatal mental health. Her research interests include facilitators and barriers to postpartum mood disorder (PPMD) treatment, peer-support group effectiveness for PPMDs, and improved screening and intervention strategies for PPMDs. Betty-Shannon is expanding her current research to include the postpartum experiences of underrepresented populations, including Hispanic women and people who identify as LGBT, to inform the development of relevant PPMD prevention and intervention programs. In addition to her passion for improving maternal mental health, Betty-Shannon discovered a love for teaching and mentoring undergraduate students while working as an adjunct professor at Meredith College. She has enjoyed the opportunity to teach while at North Carolina State University. Upon graduation in May 2018, she will be seeking a faculty position where she will be able to combine her research interests with teaching and mentoring undergraduate students.
Sarah L. Desmarais
Sarah L. Desmarais, Ph.D. is an Associate Professor of Psychology and Coordinator of the Applied Social and Community Psychology Program at North Carolina State University. She received her Ph.D. from the Law and Forensic Psychology Program at Simon Fraser University and completed a Postdoctoral Research Fellowship in the School of Population and Public Health at the University of British Columbia. Trained in forensic psychology and public health, her research lies at the intersection of public health and public safety. Her primary focus is on the development and evaluation of strategies to prevent violence and crime through the assessment and treatment of behavioral health needs. She also has conducted research in the areas of maternal and child health, including postpartum mental health screening and intervention. Dr. Desmarais has more than 70 peer-reviewed publications and has held over $3 million in grants from agencies including the National Institute of Mental Health and the National Institute on Drug Abuse. Dr. Desmarais received the 2014-15 NC State University College of Humanities and Social Sciences Outstanding Junior Faculty Award and was selected as a member of the 2015-16 NC State University Faculty Scholars Program.

Additional Information
Our ongoing study examining women's postpartum mood disorder experiences recruited 175 English-speaking participants to complete an online survey; however, less than 3% identified as Hispanic. To address this limitation, we propose translating the study materials into Spanish and conducting targeted recruitment to assess the mental health experiences and needs of Hispanic mothers in the postpartum period. The survey will examine barriers to treatment, level of social support, coping strategies, and postpartum mental health symptoms of respondents.
---
Project Backers
28

Backers

100%

Funded

$2,500

Total Donations

$89.29

Average Donation