About This Project
The treatments available for glioblastoma multiform (GBM) patients provide a minimal survival benefit, and novel methodologies to detect and treat GBM are needed. This project focuses on a gene product called noncoding RNA, a molecule that regulates the expression of tumor-causing genes at the RNA level. The Institute identified novel RNA transcripts detectable in human cancer. We will determine the consequences when cells lose these transcripts and will develop noncoding RNA biomarkers for GBM.
Ask the Scientists
Join The Discussion
What is the context of this research?
Developing a biomarker that detects the presence of GBM is the first step in developing new cures for these patients. A challenge in the GBM field is the lack of information pertaining to alternative FDA-approved therapeutics that could be used to treat GBM patients. The Institute is solving this by utilizing noncoding RNA expression profiles to assess which gene pathways are altered in individual GBM patients.
This proposal is a validation study to obtain data on noncoding RNAs already identified to play a role in tumorigenesis. The Institute is focused on circRNAs, a type of noncoding RNA detected in the late 70's after the discovery of viroids. The Institute will elucidate whether certain circRNAs are present in GBM specimens, and will assess how these RNAs contribute to disease.
What is the significance of this project?
Developing a treatment for GBM patients that significantly increases longevity is critically needed. The development of reliable biomarkers that allow clinicians to make informed decisions regarding the care and treatment of their patients is desperately needed. The Institute launched this project because our survey indicated engaging both the scientific and GBM community directly would foster the most innovative and promising research in the field.
This proposal is unique in that it is entirely crowdfunded. Donor feedback and support is encouraged and scientific updates will be provided to donors as "Milestones". Also at the end of the study, donors will be able to access published datasets and articles to better inform the scientific and GBM communities on ways to end brain cancer.
What are the goals of the project?
Goal 1: Expression analysis of candidate circRNAs in neuronal cultures and glioblastoma cell lines will be performed via PCR, to determine circRNA abundance within various RNA isolates.
Goal 2: Expression analysis of candidate circRNAs in clinical samples, including normal brain tissue, GBM tissue, and GBM patient serum, will be performed via PCR to validate these circRNAs as GBM biomarkers.
Goal 3: circRNA profiles will be linked to individual histopathology assessments and clinical outcomes (i.e., overall survival), to develop these circRNAs into prognostic biomarkers.
Goal 4: Results of the project including summaries and datasets will be made available to donors. Results will serve as pilot data for future grant applications.
Budget
The institute has raised $1000 from seed donations, which will be utilized for sample acquisition. The Institute is requesting additional support to determine if candidate circRNAs are expressed in GBM, and if they correlate with disease etiology. These funds will supplement an ongoing project, allowing our group to perform the PCR experiments necessary to assess circRNA expression in GBM cell lines and clinical specimens.
The goal of my company is to bring together academic researchers, oncologists, and private companies, so as to develop sustainable cures for neurological tumors. The funds from this project covers the overhead costs required to work within a partnering academic institution, and the material cost associated with the experiments, such as cell culture maintenance, and PCR expression assays. Money will also be used to publish findings in an open-source journal so that the research community can develop the best strategies to develop effective GBM therapies.
Endorsed by
This is really an exciting project. It is urgently needed to elucidate novel mechanisms to determine the origins of brain cancer. Small RNAs could be a promising direction and these studies will provide new sights regarding the treatment of brain cancer. Dr. Brian Adams has expertise in the small RNA field to accomplish this task.
This is a very novel project to identify the relevance of a type of non-coding RNA in a type of cancer that urgently needs better treatments. The proposed experiments will generate the needed data to pursue larger grants to develop this research into ways to directly help patients. Dr. Brian Adams and his team have the necessary skills and motivation to complete the research proposed and develop it further.
This is a new area of study of potential importance to cancer and SomaGenics agrees that gathering the data Dr. Brian Adams proposes is a logical first step to obtaining grant funding.
This is an interesting and relatively unexplored area of research. This project will serve as an excellent starting point.
Project Timeline
The Institute will have several deliverables for donors paired with the timeline of the project. Every month an update will be posted with respect to the project, the goals achieved, and the future directions of the Institute. A discussion panel will be available so donors can ask questions directly to the Institute regarding tumor biology and RNA science. Lab notebooks will also be available, and will contain the scientific successes and, yes, the failures of the Institute.
Sep 14, 2017
Project Launched
Sep 15, 2017
Projected Start for Experiment Fundraiser
Sep 30, 2017
Project Report - Donors will receive information on how to fund future projects hosted by the Institute
Nov 01, 2017
Project Start Date - Donors get access to project site and lab notebook
Dec 01, 2017
Reagents for project Ordered - Donors have access to company sponsors website ; also lab notebook entry is made
Meet the Team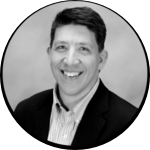 Brian D. Adams, PhD, FIC, MT
Professor and President / CEO / Director of Research
Affiliates
The Brain Institute of America, LLC The Brain Institute of America Foundation
View Profile
Brian D. Adams, PhD, FIC, MT
The Brain Institute of America, LLC was formed in March of 2017 with the goal of developing therapeutics for those with chronic neurological disorders including Alzheimer's and Parkinson's disease, as well as those with malignancies of the brain. The Institute was initiated after I experienced the loss of my father from glioblastoma multiform, and observing other colleagues witness the same.

The founder and president / CEO of the Institute Brian D. Adams, PhD, received his B.S. in Biology from King's College, his Ph.D in Biomedical Sciences from UCONN Health, and performed his postdoctoral work at Yale University and Beth Israel Deaconess Medical Center (Harvard Medical School).

The Institute has over a decade of experience in the noncoding RNA field, and we are using this knowledge to develop biomarkers for neurologic disorders and rare forms of brain cancer.

Since the formation of the Institute we have made collaborations across the country to foster the development of novel RNA biomarkers to detect these disorders. In order to develop cures for neurological disorders the mission of the Institute is to bring together academic scholars, oncologists, and private corporations to generate novel questions and to strategize on how to develop the tools necessary for detecting the early onset of these disorders, as well as to develop potent therapeutics to cure these diseases.

Maintaining these academic collaborations is essential in ensuring the success of the Institute. I am also very grateful to those who help in supporting our cause. Our team has decades of experience and we are dedicated to developing cures for those with neurological disorders and malignancies.
Contact us at:
Additional Information
This project supports a new model for funding scientific discovery. I have worked with many postdocs and junior faculty members. The academic funding is increasingly becoming harder to achieve, and those investigators require innovative options to fund their scientific research.
I have interacted with numerous investigators at institutions around the US, and many support the idea of crowd-funded science, even mentioning they would directly fund the project with their own funds if the project was posted to a crowdfunding site. I do believe there is a growing need for this type of funding approach, and that this will be the model of the future. Therefore, to make this project more fun and exciting for donors, each donor gets to observe the result of the project and give feedback on how to make the project stronger.
My company is founded on these principles, in the hope that others will support this project, and our cause to end brain cancer.
~Together we can End This!~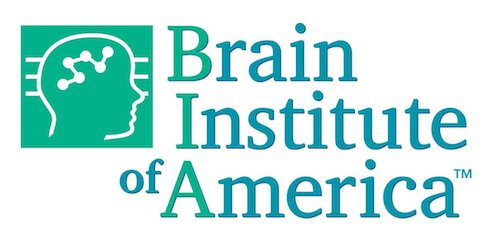 ---
Project Backers
16

Backers

101%

Funded

$6,085

Total Donations

$380.31

Average Donation