About This Project
Schistosomiasis is a Neglected Tropical Disease that affects 200 million people every year, mostly in limited-resource communities in Africa and South Eastern Asia. Praziquantel is the only commercially available drug that can treat Schistosomiasis, however, resistance to this drug has become a serious concern. Our project will screen 700 small molecules in order to identify compounds with anti-schistosomal properties in hopes of developing alternative therapeutics.
Ask the Scientists
Join The Discussion
What is the context of this research?
There are three different species of schistosome parasites: S. mansoni, S. haematobium, and S. japonicum. All three species live in freshwater and infect the host by burrowing through the skin and migrating to different sites in the body. Our project will focus on S. haematobium, which is the least studied of the three species and yet the most widespread species infecting humans. These worms lay thousands of eggs each day which become trapped inside the body, causing severe organ damage over time. This can lead to chronic conditions such as kidney failure, liver failure, and bladder cancer.
What is the significance of this project?
There are currently over 200 million people around the world living with schistosomiasis and an additional 780 million at risk of for infection. Those at the highest risk of infection are children under 14 years of age. Schistosomiasis is a debilitating disease that causes severe pain and discomfort which can prevent those infected from being able to perform the basics tasks needed to keep their families alive. Because reinfection rates are extremely high, this disease can cripple the productivity of a community and cause socio-economic damage to families and governments. Therefore, new therapeutics are needed to treat the millions of people affected by this disease while also reducing the risk of drug resistance.
What are the goals of the project?
The goal of this project is to screen over 700 small molecules for potential effects on Schistosoma haematobium. These molecules have a history of prior testing in clinical trials unrelated to schistosomiasis. These compounds have known safety profiles and will serve as a promising starting point for the development of new treatment options against schistosomiasis.
Budget
The items listed are the materials and reagents needed to maintain the life cycle of the snails--the intermediate host of this parasite--and the parasite, itself. These items are also necessary for testing each compound in the NIH compound library. The stipend will fund student researchers who will maintain the life cycles, prepare the compounds for testing, and determine anti-parasitic activity.
Stretch Budget: If we reach a higher threshold, we can procure other compound libraries to test more compounds for anti-parasitic activity.
Endorsed by
This is a great project that just needs a modest amount of funding to get it off the ground. There is only one WHO-approved drug for schistosomiasis, praziquantel, and there is accumulating evidence that resistance to this drug is evolving. I have personally trained the students and fellows involved in this project (Ezra, Marissa, and Loc), and I'm confident that they will succeed in identifying new drugs for schistosomiasis.
Meet the Team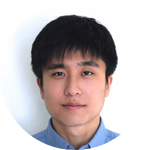 Ezra Lee
Student Researcher
Affiliates
Biomedical Research Institute
View Profile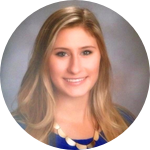 Marissa Malchione
MS Candidate
Affiliates
Biomedical Research Institute
View Profile
Ezra Lee
I graduated from University of Virginia in 2014 and am currently a second year medical student at Eastern Virginia Medical School. I am working as a summer intern at the Biomedical Research Institute. I've been working on this drug project and other projects related to schistosomiasis. I feel that more attention needs to be given to neglected tropical diseases and hope that this research has beneficial impact in communities affected by the disease.
Marissa Malchione
I am currently a second year master's student at George Washington University purusing my degree in Public Health Microbiology and Emerging Infectious Diseases. I received my Bachelor of Science degree in Biology from Loyola University Maryland in 2014. After graduation, I was a research technician at L. F. Lambert Spawn Co. participating in a fungal breeding project. I am now a student researcher at the Biomedical Research Institute focusing on bacterial UTI and schistosomiasis research. I am hopeful that this project will lead to expanded treatment options for this debilitating disease that affects some of the world's most vulnerable populations.
---
Project Backers
10

Backers

7%

Funded

$306

Total Donations

$30.60

Average Donation