About This Project
Elite athletes get upper respiratory infections more often than the general public. No one knows exactly why this is. In the medical world scientists DO know that bacteria play a role in persistent upper respiratory infections. To see what factors may lead to higher infection frequencies in elite athletes I'm studying how the nasal bacteria of cross-country skiers change as they transition from an intense season of training and competition to their rest period.
Ask the Scientists
Join The Discussion
What is the context of this research?
In attempt to identify what causes continuous upper respiratory infections (termed chronic rhinosinusitis or CRS), a large amount of research has been done on the nasal microbiome. This research has confirmed differences in nasal bacteria between people with and without CRS suggesting the possible role of bacteria in CRS pathogenesis (Cope & Lynch, 2015). As far as we know, however, no one has investigated what factors might lead to altered bacterial populations. We are therefore measuring changes in the nasal bacteria of a population that puts themselves at risk for CRS.
What is the significance of this project?
Chronic rhinosinusitis (CRS) is a continuous upper respiratory illness
similar to always having a "head cold". It has been compared to
congestive heart failure, angina, chronic obstructive pulmonary disease
and back pain in terms of its detrimental effect on social functioning
and bodily pain (Gliklich & Metson, 1995). Each year, CRS costs the national healthcare system $8.6 billion (Bhattacharyya, 2011) and affects more than 30 million Americans (Abreu et al., 2012). This study could help identify factors that lead to CRS.
In addition to the theoretical implications, there are practical implications as well. Further describing the relationship between markers of stress (for example, the molecule secretory IgA) and microbial diversity could support probiotic therapy development.
What are the goals of the project?
To see how the nasal microbiome may change in response to compromising immunity, microbial diversity and biomarkers of stress such as secretory IgA will be monitored in nordic ski athletes before and after a competition period. The design aims to provide a descriptive study that shows how microbial diversity may relate to measures of stress in a population that is high-risk for upper respiratory disorders.
Since all data has been collected, we are keeping the nasal swabs stored at -80 degrees Celsius with the intent to send them off for sequencing of their 16s rRNA (the molecule that lets us identify which bacteria are which) once we have the money to do so.
Budget
I have already taken nasal swabs of the athletes and profiled their state of stress using a psychological questionnaire, heart rate variability, and molecular markers of stress (specifically named C-reactive protein and secretory IgA ELISAs) before and after the competition period.

This means that the funding for this project will go purely towards the costs for sequencing the 16s rRNA of the bacteria to see if there are changes from competitive racing.
The Illumina Sequencing will be done by the Research and Testing Laboratory in Lubbock, Texas. Costs include PCR for 30 samples with 3 replicates each and sequencing of pooled sample replicates.

Endorsed by
The human microbiome is opening up many medical opportunities!
As a ski coach and an academic I am extremely excited about this project. Kyle has worked extremely hard to collect data and work with the athletes and he is not to the most exciting part, analysis! He just needs a little money to help him on his way!
Meet the Team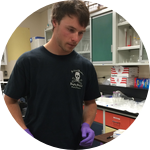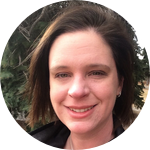 Emily Hill Guseman
Assistant Professor
Affiliates
University of Wyoming Division of Kinesiology and Health
View Profile
Kyle Bochanski
My undergraduate degree is in Microbiology. I am currently pursuing my Master's in Exercise physiology. I have personal interest in this project because I have seen and experienced firsthand the struggle of so many athletes with upper respiratory infections. By better understanding what occurs in an athlete's nose when they subject their body to a large amount of stress, I hope to get the medical community another step closer to creating novel prevention measures. This is especially important since inappropriate treatment can lead to further complications and for some people surgery (which often doesn't help either).
Emily Hill Guseman
Assistant Professor at University of Wyoming
---
Project Backers
2

Backers

2%

Funded

$55

Total Donations

$27.50

Average Donation