About This Project
Horses in their "golden years" are really difficult to manage. They tend to lose weight (and teeth), have a hard time staying warm, and struggle with chronic issues like Cushings and arthritis. Does the gut microbiome play a role in the decline of our older horse friends? Could gut microbiome differences point to probiotic solutions to keep old horses going strong? This project seeks support (and samples) to answer these questions.
Ask the Scientists
Join The Discussion
What is the context of this research?
Horses are unique "pets" because they are athletes, work partners, and companions. We form lasting attachments to our equine friends, and keep them well into old age. Due to improved management practices, it is common today to find horses active even into their 30s, but age does take a toll. Old horses have more dental issues, more sensitivity to environmental stress, are prone to chronic issues (arthritis), and have difficulty keeping weight.
This project seeks to identify differences in the gut microbiomes of aged horses (compared with younger counterparts) that could provide solutions to age related health issues, and help our older horses live in greater health and comfort.
This study is the first in a series of focused Equine Microbiome Project investigations.
What is the significance of this project?
While the numbers of horses over 30 yo continues to rise, only a few, limited studies have investigated how the microbiomes of this group differs from younger horses. Identifying differences in the bacteria populating the guts of old horses could point to specific functions or species that are missing or out of balance. These insights could point to specific probiotic candidates to improve digestive efficiency or immune function in older horses, helping them to maintain weight and enjoy healthier, happier "golden years".
What are the goals of the project?
As part of the Equine Microbiome Project, this study is the first in a series to focus on a specific group of horses with unique nutritional and management needs.

The goal of this project are to compare the gut microbiomes of old horses (>30 yo) with those of younger age groups. We seek financial support as well as samples from healthy older horses.
Budget
This project will compare the gut microbiomes of very old (over 30 years) with younger (5-10) and middle aged (16-20) horses of a comparable gender, breed, and diet.
This funding will enable the sampling and sequencing of 50 horses, in addition to samples already profiled in the Equine Microbiome Project database.
Endorsed by
This project could provide pivotal answers about the gastrointestinal tract of our "senior citizen" horses. The science behind this study is solid and proven. I think that this is a valuable study because few people are looking at the geriatric horse and how to better their lives.
Project Timeline
This project will require about 6 months:
Months 1-2: Use social media and Equine Microbiome Project participant list to invite horse owners to participate. Send out sampling kits with survey instructions to interested horse owners.
Months 3-4: Extract DNA from returned samples, send for DNA sequencing.
Months 5-6: DNA sequence data analysis.
Participants will receive a profile of their horse's microbiome compared with the database average, and between age groups.
Jun 11, 2018
Project Launched
Jul 01, 2018
Invite horse owners to participate. Send out sampling kits to interested horse owners.
Oct 01, 2018
Extract DNA from returned samples. Send DNA to sequencing facility.
Jan 01, 2019
DNA sequence analysis. Preparation and dissemination of reports to horse owners.
Meet the Team
Team Bio
In keeping with the University of Delaware's commitment to supporting undergraduate research, The Biddle Lab provides experience for students at all levels. This summer we will host five undergraduate Summer Scholars, a McNair Scholar, and three students from other programs. Most of our team are in the College of Agriculture and Natural Resources, but we also have members from Biological Sciences and Bioinformatics.
Amy Biddle
Dr Biddle received her PhD from the University of Massachusetts, Amherst, and completed post-doctoral study at the University of Illinois. Her life-long love of horses motivates her research to understand and improve equine gut health. She lives in Maryland with three horses, one of which, at 34 years of age, will definitely be participating in this study!
Additional Information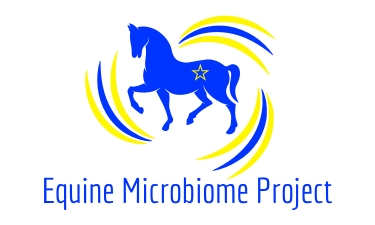 Future Equine Microbiome Project focused studies will include horses with chronic diarrhea, gastric ulcers, arthritis, and more!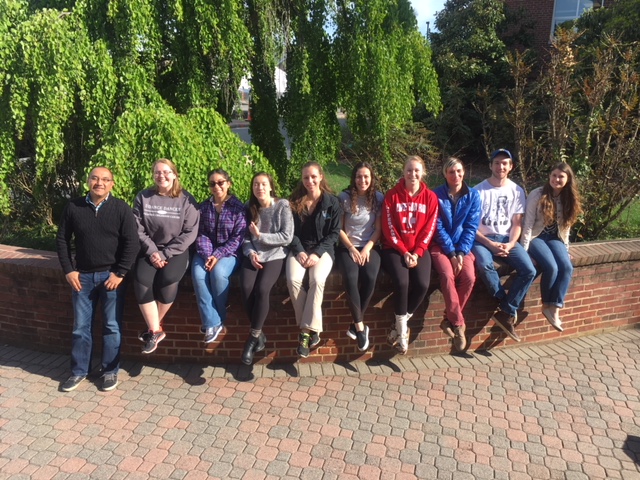 ---
Project Backers
7

Backers

5%

Funded

$234

Total Donations

$33.43

Average Donation