About This Project
Pollination services are crucial to food security and the success of agricultural communities. Recently, there have been drastic declines in pollinator populations due to commercial hives, pesticide use, habitat fragmentation, and more. Our project will help farmers in the eastern United States establish conservation efforts on their land to increase and promote population growth of native bees and other pollinators. This will be done through outreach and education campaigns for farmers and surrounding communities, as well as through installment and restoration of pollinator-friendly habitats.
Ask the Scientists
Join The Discussion
What is the context of this research?
Our proposed project builds on our work this past year with Rhode Island farmers to synthesize recommendations for practices they can implement to increase pollinator populations, including restoring pollinator-friendly flowers and other flora and creating natural and artificial places for pollinators to nest.

The next phase calls for: 1) continuing work in Rhode Island; 2) piloting pollinator habitat management practices; 3) examining and studying selected native bee species that are among the most productive agricultural pollinators but also among the most challenging to support; and, 4) analyzing ways in which creating and maintaining bee habitats can support other types of pollinators such as butterflies, hummingbirds and moths that perform their pollinating services at night.

By designing programs and initiatives to increase bee populations on farms, The Heinz Center will help improve agricultural sustainability, increase crop yields and protect and secure the food chain from natural and man-induced threats.
What is the significance of this project?
Pollinators – including bees, bats, beetles, butterflies, hummingbirds, flies, moths and wasps – are responsible for one-third of the human food supply worldwide. Pollinated crops – including alfalfa, almonds, apples, blueberries, cantaloupes, cranberries, cucumbers, pumpkins and squash – contributed $29 billion to the U.S. economy in 2010. Farmers in the U.S. who grow fruit, nut, berry, and vegetable crops are critically reliant on managed and native pollinators for their livelihood – as are commercial honey producers and commercial beekeepers who provide pollination services to growers.

Unfortunately, pollinators in the United States are under assault from multiple directions. Major environmental threats such as climate change, pesticides, invasive species, human development and introduced diseases have led to substantial reductions in pollinator populations in recent years. The mysterious Colony Collapse Disorder, which began affecting honeybee colonies in 2005, is only the latest in a long series of diseases, pests, and parasites that threaten the pollination of the U.S. food supply. Significant declines have also been noted in many of our native bumblebee species, with one bumblebee species currently under consideration for the Endangered Species list.
What are the goals of the project?
Our field studies of pollinators in Rhode Island have the following goals:

1. Determine which best management practices actually promote pollinator diversity and abundance on Rhode Island farms.
2. Discover and verify present pollinator populations and their abundances on Rhode Island farms, to identify opportunities for managing these species for the benefit of agricultural production
3. Test various nesting structures and foraging habitat types to determine which options are most viable for Rhode Island farms in promoting successful pollinator conservation

Budget
The funds will be used to support demonstration projects with farmers to restore native bee populations on working farms in the eastern United States. We will test artificial nesting sites and different seed mixes to identify methods that actually work to restore native bee populations on farms. Education and outreach efforts will help spread the word to other farmers and community members.

We need funding to build artificial nesting structures, purchase and plant seed mixes, and monitor, evaluate, and communicate our results to agricultural community members - including growers, producers, and wholesale and retail entities.
Meet the Team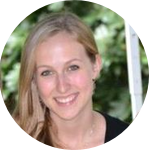 Kate Wallace
Program Associate
Affiliates
The Heinz Center, George Mason University, University of Connecticut
View Profile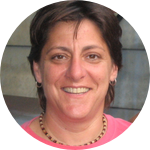 Leslie Corcelli
Program Associate
Affiliates
The Heinz Center, John Hopkins University, University of Central Florida, Florida Natural Resources Leadership Institute, Society for Conservation Biology
View Profile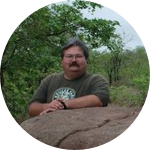 Jonathan Mawdsley, Ph.D
Program Director
Affiliates
The Heinz Center, Cornell University, Harvard University, National Fish and Wildlife Foundation, Department of Entomology of the National Museum of Natural History - Smithsonian Institution
View Profile
Team Bio
Jonathan, Leslie and Kate have been working together on pollinator conservation efforts since late 2012. We have broad goals to increase our efforts to include the majority of the eastern United States, but have chosen Rhode Island as our main pilot program location. We are very passionate about increasing awareness of pollinators and reaching out to the agricultural industry for conservation purposes. We believe that our pollinator conservation efforts will be highly beneficial and productive, and we hope to assist farmers and other community members become more aware of and passionate towards pollinator conservation.
Kate Wallace
Kate received her Bachelor of Science in Resource Economics at the University of Connecticut in May 2012 and is currently pursuing her Master of Public Administration at George Mason University (Environmental Science and Public Policy Concentration). While completing her undergraduate degree, Kate worked for the Science and Technology Advisory Council for the Rhode Island Economic Development Corporation. She joined the Heinz Center team in September 2012, where she has focused her efforts on pollinator conservation in her home state of Rhode Island. Kate's recent publication Rhode Island Pollinators and Agriculture is now shared by several environmental and agricultural agency websites in the northeastern United States.
Leslie Corcelli
After 22 years as a real estate professional, Leslie Corcelli had an epiphany brought on by a summer trek through a Florida swamp. She retired from real estate, enrolled at University of Central Florida as an undergrad, and has been on the go since. She received her Bachelor of Science in Environmental Studies in May of 2012, and is now a Master of Science candidate in Environmental Science and Policy at Johns Hopkins University. Leslie is the President of the Florida Natural Resources Leadership Institute Alumni Association, having served as a fellow at the institute from 2009 to 2010. Leslie joined the Heinz Center in November of 2012 and focuses on outreach to state agencies, wildlife management, pollinator research, and climate change.
Jonathan Mawdsley, Ph.D
Jonathan Mawdsley, Project Director, co-directs the Center's efforts to promote sustainable responses to the challenges posed by global climate change. He is the lead author of the Center's newly released reports, "Strategies for Managing the Effects of Climate Change on Wildlife and Ecosystems" and "Measuring the Results of Wildlife Conservation Activities," which was funded by the Doris Duke Charitable Foundation through the Wildlife Habitat Policy Research Program of the National Council for Science and the Environment. Before joining the Center, Dr. Mawdsley worked for five years at the National Fish and Wildlife Foundation, where he served most recently as a Program Director administering national and regional grant programs on topics that included native plant conservation, invasive species management, endangered salmonid restoration, and the restoration of the Chesapeake Bay. Prior to working at the National Fish and Wildlife Foundation, he was a Postdoctoral Research Fellow in the Department of Entomology of the National Museum of Natural History, Smithsonian Institution. In addition to his work at the Center, he maintains an active research program at the National Museum of Natural History that focuses on insect and pollinator conservation in the United States and southern Africa. He received his B. A. from Harvard University (Biology) and his Ph.D. from Cornell University (Entomology).
Additional Information
Rhode Island Pollinators and Agriculture
- a report written by Kate Wallace, published by the Heinz Center. This report discusses relevant native Rhode Island pollinator taxa and their specific habitat requirements. This is the basis for our interest in continuing pollinator conservation work in the state of Rhode Island.
---
Project Backers
0

Backers

0%

Funded

$0

Total Donations

$0

Average Donation