About This Project
Apex predators are critical for healthy ecosystems, yet basic information on most Neotropical raptors is limited. In 2013, we began to document novel scientific information on the biology of the Hook-billed Kite, an enigmatic Neotropical raptor. In 2014, we documented over 5,000 Hook-billed Kites on a south-bound autumn migration. Attaching satellite transmitters to individuals will unravel this mysterious migration of this never-studied species.
Ask the Scientists
Join The Discussion
What is the context of this research?
In 2013, Belize Raptor Research Institute (BRRI) launched the Hook-billed Kite Project and the Belize Raptor Watch as long-term research and conservation projects. These projects aim to unravel the mysteries of the enigmatic Hook-billed Kite, a highly specialized Neotropical raptor species, which ranges from the southern extreme of Texas to northern Argentina. Currently, minimal information exists about the ecology, breeding biology, habitat usage, prey ecology, foraging, and migratory movements of Hook-billed Kites (Bildstein et al. 1998 ). This species warrants high study priority in order to gain a better understanding of population status and threats, since it is thought to have a decreasing population trend (BirdLife International 2012).
What is the significance of this project?
Documenting baseline information of Neotropical raptors is especially important because, as top predators, they have a significant role in maintaining biodiversity in tropical ecosystems (Terbough 1992, Sergio et al. 2006). Migratory raptors are especially of conservation concern because of the large-scale and disjunct habitat required in a yearly cycle. Adults fitted with transmitters will provide novel data on foraging behaviors, habitat usage, migration and home range size. Fledglings fitted with transmitters will provide valuable information on dispersal. Hook-billed Kites are highly vulnerable to human activities, such as climate change and habitat alterations, due to a very specialized diet of primarily terrestrial arboreal snails.
What are the goals of the project?
We propose to use modern satellite tracking techniques to reveal the unknown habitat usage and migratory movement of Hook-billed Kites in Belize to answer a specific question: What is the movement ecology, habitat usage, and migratory range of Hook-billed Kites? Data points collected during migration will shed light on important stopover sites, migratory routes, and habitat utilization during the non-breeding season. By utilizing satellite transmitters, we will help fulfill the objectives of the Hook-billed Kite Project and Belize Raptor Watch, and will ultimately provide conservation planners with sufficient data to make decisions.
Budget
We have been collecting data on the breeding biology, prey ecology, and movement phenology of Hook-billed Kites since 2013. Tracking movements of Hook-billed Kites will further the reach of this ongoing research and gaining critical information on the species, because strictly visual observations cannot capture movement behaviors in dense forest vegetation and determine where the non-breeding grounds are located. This research can tell us what habitat and regions are important for nesting Hook-billed Kites in Belize and potentially throughout their range. After kites fitted with transmitters depart the breeding grounds and begin migration, this project will also further the findings of the Belize Raptor Watch. Satellite tracking is the next step in solving the mystery of the Hook-billed Kite migration, a recently discovered phenomenon. This funding will assist in purchasing a transmitter and data costs from Argos, so that we can track the movements of an individual.
Endorsed by
Thousands of migrating Hook-billed Kites every fall! Where are they coming from? Where are they going? Why? These are some of the questions Ryan Phillips and his team of expert raptor biologists seek to answer.
Ryan is already working with Belizeans to increase our understanding of raptor migration. This project will help us move that effort one step further by specifically examining the little known movements of Hook-billed Kites breeding in Belize.
The Hook-billed Kite is one of the least known raptor species in the world. Ryan Phillips and Ryan Bourbour have spent more time in the field with this species than anyone else. This projects research is vitally needed to help protect this virtually unknown raptor.
I am excited to support this fellow researcher and his goal to determine the migratory behavior of this species.
Ryan Phillips and the Belize Raptor Research Institute (BRRI) have been making substantial contributions to our understanding and the conservation in the region. The BRRI has been working closely with local communities, establishing a program to train Belizeans in raptor ecology, identification, and conservation (HMANA 2016 award recipient). Knowing where Hook-billed kites are coming from and where they are going will help to maximize conservation efforts regionally. AWESOME job doing conservation with and for the local people!!
Not only is this a much needed project but Ryan and his crew are without a doubt the best qualified to tackle it! In just a few short years he has unraveled the mystery of Solitary Eagle reproduction. I have no doubt his crew will be successful in documenting Hook-billed Kite migration routes. His crew deserves our full financial support!
Meet the Team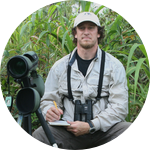 Ryan Phillips
Affiliates
Belize Raptor Research Institute
View Profile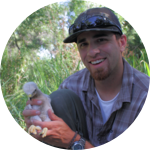 Ryan Bourbour
Affiliates
University of California, Davis
View Profile
Ryan Phillips
I always had a passion and calling to study the ecological interactions of species. My life-long bond to nature made me the biologist I am today. My B. Sc. degree in Wildlife, Fisheries, and Conservation Biology with a specialization in Ornithology from the University of California at Davis, prepared me for scientific research. I accepted a position with The Peregrine Fund in Belize working on the Harpy Eagle Restoration Project. While living in Belize, I witnessed firsthand the thoughtless persecution of species and ecosystems and quickly realized how critical education is for conservation. After leaving TPF, I felt a void in my heart. As a result, I co-founded the Belize Raptor Research Institute (BRRI), a non-profit organization. The success of BRRI demonstrates my abilities in managing an international conservation organization, developing long-range research and conservation goals, fundraising, writing grants, and conducting and reporting scientific research. Upon returning from Belize to California in 2007, I had a clearer perception about conservation issues and learned that education is critical for a successful conservation project. This inspired me to go outside of my comfort zone and teach wildlife science by reaching a larger and younger audience through education. As a result, I was privileged to be hired as adjunct faculty at De Anza College in the Environmental Studies Department and was later appointed as the Lead Instructor of the Wildlife Science Technician Program. Pursuing this teaching position has allowed me to combine the classroom and the field studies courses as a way to impassion and inspire students about science. I have published numerous peer-reviewed papers related to bird ecology and have presented at various scientific conferences. I am particularly interested in bird ecology, specifically movement patterns, human interactions, and symbiotic interactions, as it relates to wildlife conservation.
Ryan Bourbour
I am currently a graduate student working at the University of California, Davis (UC Davis) in the Department of Animal Science. My interests are in wildlife ecology and conservation, especially regarding birds of prey throughout the Americas. My graduate research is focused on the migration ecology of raptors. I am currently developing a method using modern genetic techniques to investigate the diet of raptors, particularly during migration, when we cannot observe prey selection. My passion for research blossomed while studying wildlife in Coyote Valley in De Anza College's Wildlife Science Technician program. I received a B.Sc. in Wildlife, Fish & Conservation Biology at UC Davis, where I was a volunteer at the California Raptor Center and worked as a Research Assistant for a post-doctoral researcher and the Museum of Wildlife & Fish Biology. Other organizations I have worked for include the San Francisco Bay Bird Observatory, Belize Raptor Research Institute, and the Western Ecological Research Center of USGS.
Additional Information
BRRI is a 501(c)(3) non-profit organization that has been active in research and conservation since 2009 with the mission to protect Neotropical raptors in Belize through long-term research, partnerships, and community education. BRRI and affiliates attend yearly international conferences. BRRI trains and employs Belizean and international students in field research and inspires future conservationists. BRRI strongly believes that education outreach is key in any conservation effort, especially in developing countries
This is the first full-scale study conducted on the Hook-billed Kite and will provide valuable information, such as habitat utilization, breeding biology, foraging ecology, and migratory movements in order to assess the effects of environmental fluctuations over time. BRRI's primary study techniques include nest monitoring, transect surveys, habitat analysis, and prey monitoring, and will incorporate satellite tracking beginning in 2017. BRRI has monitored nests of breeding Hook-billed Kites since 2012, and has observed undocumented breeding behaviors and a successful triple brooding (Phillips et al. unpublished), though the migration destination remains a mystery. Hook-billed Kite migration is not observed at the Costa Rica or Panama hawkwatch sites, so this information will be critical for natural resource management agencies of Central America and the scientific community.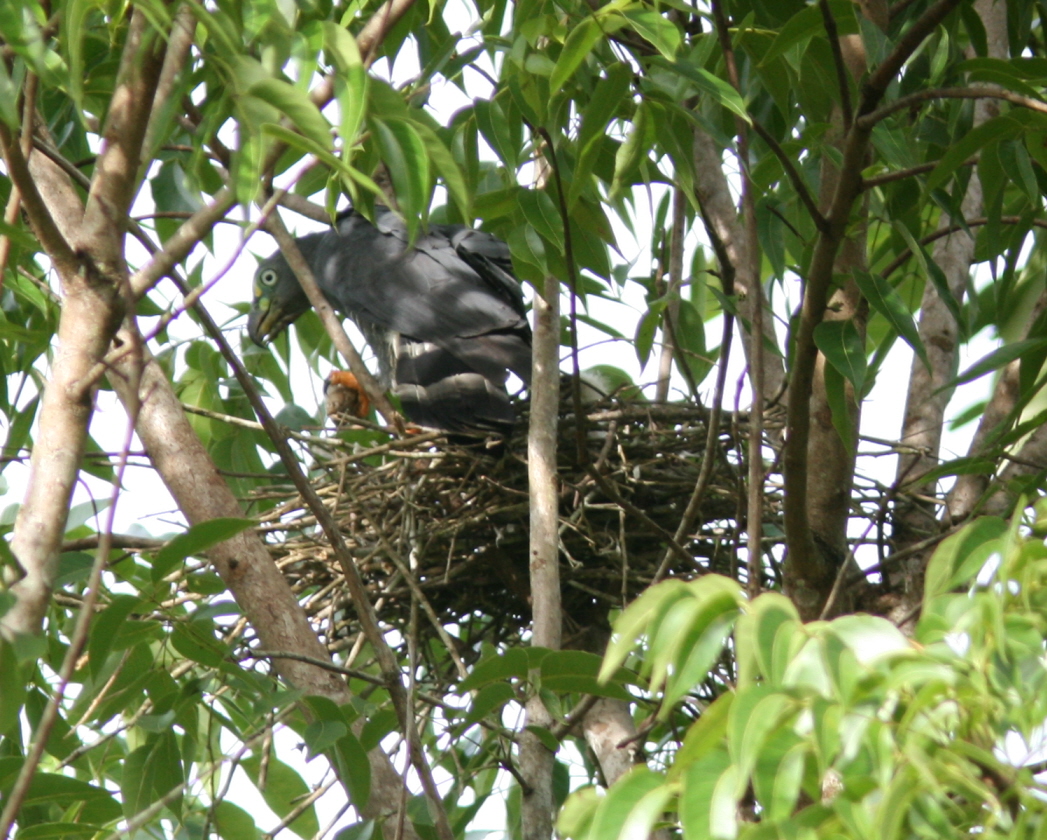 A male feeding two nestlings a terrestrial snail.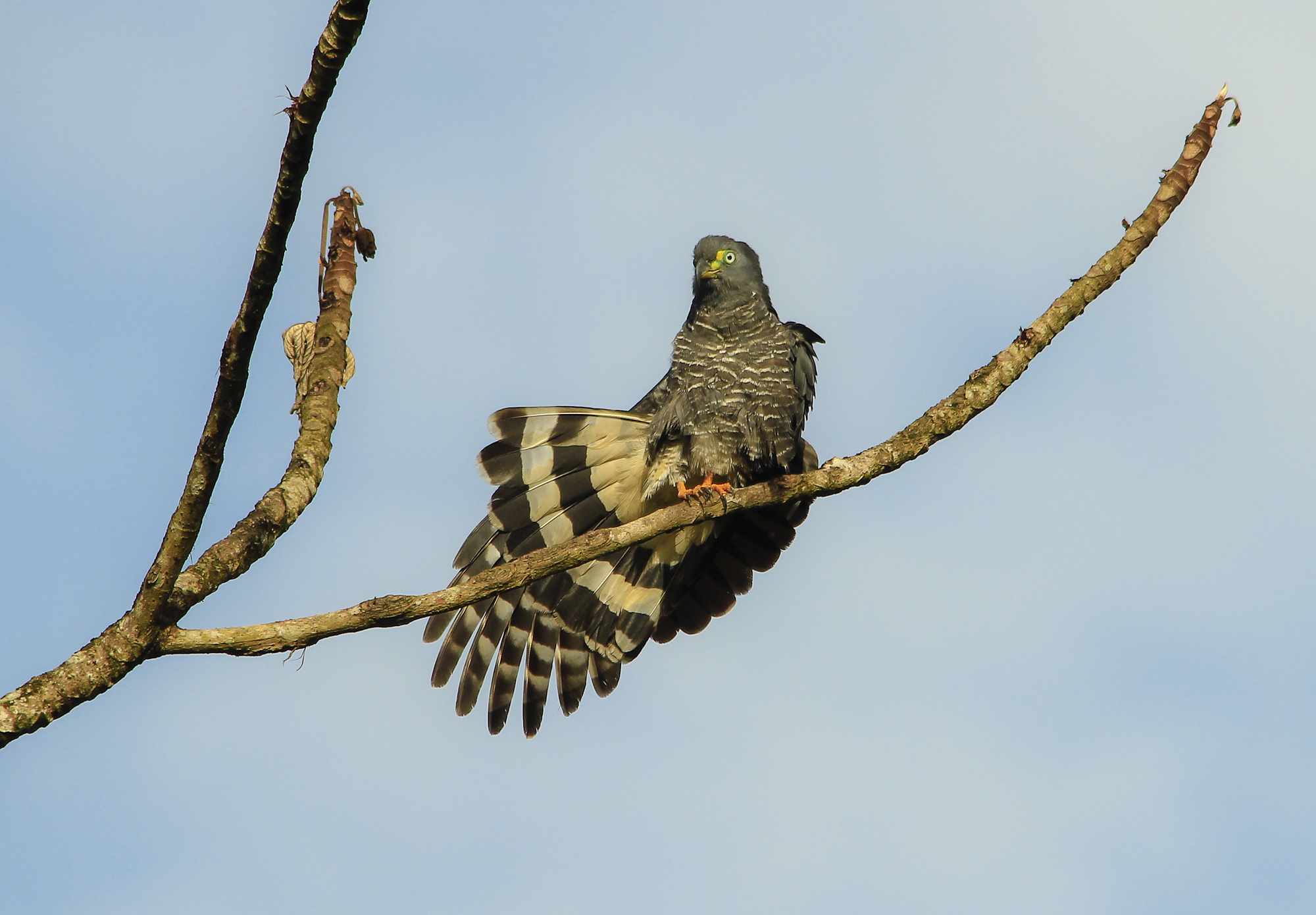 Male Hook-billed Kite at a feeding perch near a nest.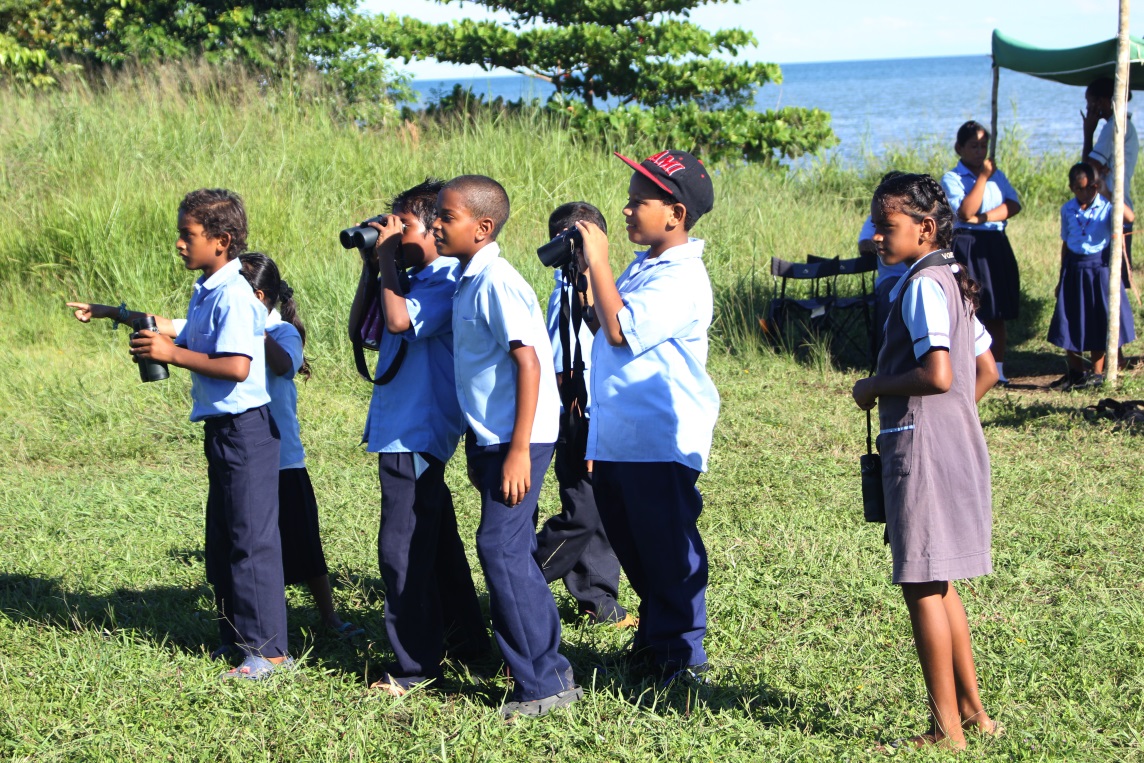 A class visit to our hawk watch count-site and they love watching raptors!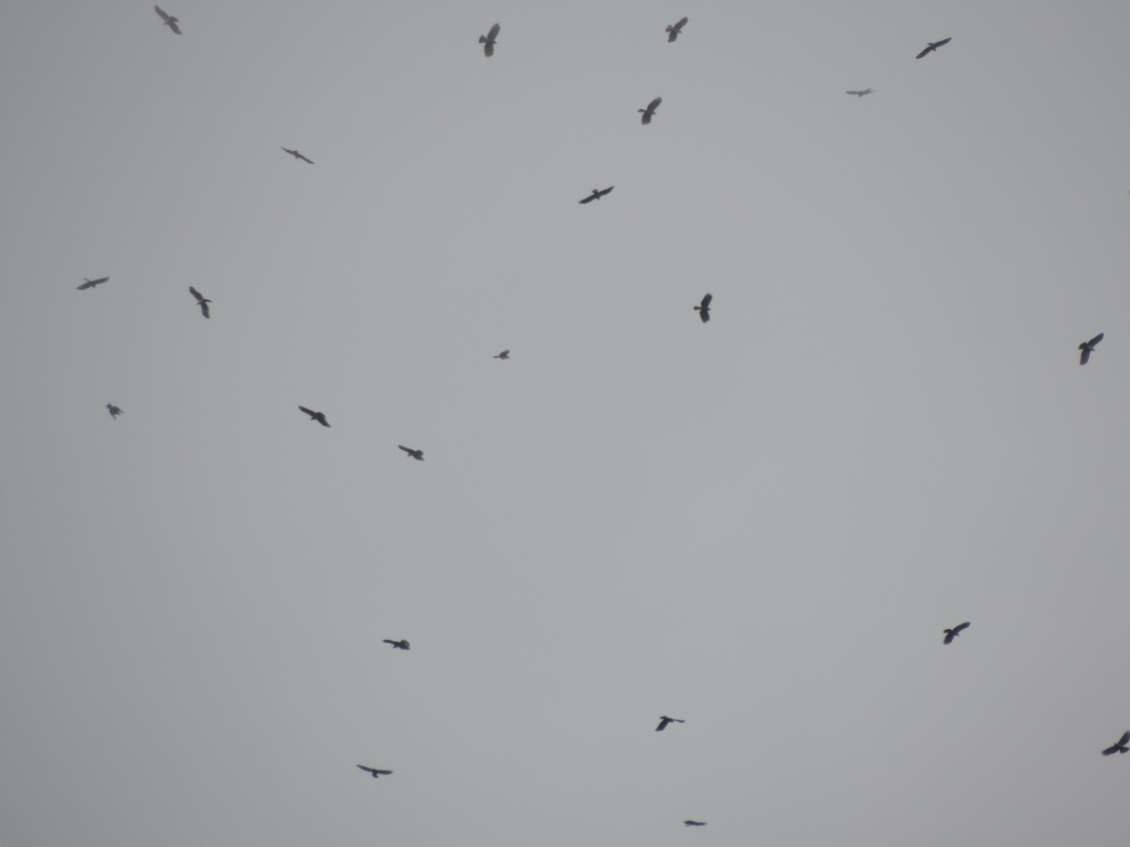 A flock of migrating Hook-billed Kites in Belize.
---
Project Backers
6

Backers

5%

Funded

$130

Total Donations

$21.67

Average Donation