About This Project
In rural Nepal, women often have little opportunity for economic empowerment and suffer from malnutrition. To combat this, an initiative was started to teach women in rural communities how to farm fish. This aquaculture project has shown success and since grown from 9 farmers to approximately 200. The next step of the project is to assess the socioeconomic impacts and feasibility for implementing new aquaculture methods such as selective breeding or integrated multi-trophic species.
Ask the Scientists
Join The Discussion
What is the context of this research?
In rural Nepal, where approximately 85 percent of the total population reside,
economic opportunity and household food security are recurring issues. Men
commonly migrate to urban areas or abroad in search for work while women stay
behind to take care of the household. In these rural communities limited supply of
animal protein and essential vitamins have caused malnutrition. In 2000, a pilot project was started to improve rural food security and generate supplemental income through small scale aquaculture by empowering ethnic women. The project, called the Women in Aquaculture project, originally started with 9 farmers being taught and assisted with establishing carp or tilapia in community ponds. It
has since grown to approximately 200 farmers. http://www.aarm-asialink.info/...
What is the significance of this project?
As the world's human population continues to grow exponentially, aquaculture has been deemed essential in the future of global food security. Currently, almost half of the total world population lives in rural areas. Women in these areas often do not have many options for economic empowerment. This project increases participation of women and teaches them valuable skills that will be increasingly important in the future. While rural areas are becoming common for aquaculture development, they are isolated from advanced technology. Thus, researching methods to optimize aquaculture production in its rural context is imperative. http://ebrary.ifpri.org/cdm/re...; http://science.sciencemag.org/...;http://onlinelibrary.wiley.com...
What are the goals of the project?
Research will explore ways to optimize the project by assessing the needs of the aquaculture farming process and try implementing new methods or technology. Specifically, the feasibility of implementing integrated multi-trophic aquaculture and selective breeding methods. Both of these methods can increase the sustainability and production of an aquaculture system with little external resources. Additionally, through ethnographic research, the socioeconomic impacts of this initiative will be quantified. Questions will be designed to measure how the aquaculture project has affected their nutrition, income, future, confidence, education and family life. This research will manifest itself into an updated report on the project with recommendations for the future.

Budget
All research materials and supplies are on-site. Funding is needed for travel and in-country support.
Time in country will be approximately from January - March 2017. Airfare will be from flying from Charlotte, USA to Kathmandu, Nepal. Accommodation and food will be provided by host family associated with the Agriculture and Forestry University in Rampur, Nepal. Transportation costs cover fuel and service for travel to rural communities with translator.

Endorsed by
As a scientist, I designed this community project and launched in collaboration with a university in Nepal. We formed groups of women to help themselves. In order to raise their income we trained them to grow fish digging small ponds in their own lands next to their houses. Now they grow fish at home, cook for families and also sell to earn some cash which they use for their children's education. This idea is expanding there, and neighboring districts of Nepal. We need more help to spread this idea so that more and more people can benefit.
Meet the Team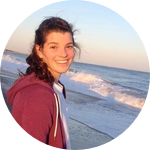 Samantha Farquhar
B.S. Marine Biology; B.A. International Studies
Affiliates
Asian Institute of Technology Agriculture and Forestry University University of North Carolina Wilmington University of Southampton CIEE Research Station Bonaire
View Profile
Team Bio
I will be the lead researcher on this project under the supervision of:

Dr. Madhav Shrestha | Agriculture and Forestry University | Rampur, Nepal
Dr. Ram Bhujel | Asian Institute of Technology | Bangkok, Thailand
Samantha Farquhar
I enjoy using my education to help others and solve problems. I have developed this through my past research on invasive lionfish as well as my work experiences. As a fisheries technician, I gained hands on experience with policy and community relations. I also gained an appreciation for marine resource management. I developed my critical thinking and logistic skills during my time with The Full Belly Project, (http://www.thefullbellyproject.org/) a nonprofit that builds sustainable agriculture tools for rural communities worldwide. Furthermore, my time as a mentor for of high school students in marine ecology in the Caribbean fostered my love of teaching. This is regularly practiced at my local aquarium where I volunteer as a diver and perform shows to the general public.
This research opportunity in Nepal recently presented itself to me and I am taking every measure to see it through as I would like gain further experience in community-development and resource management.
I recognize the importance of finding a balance between the marine environment and the needs of society and plan to pursue a graduate degree in these fields.
Additional Information
Past publications on the project:
http://www.worldfishcenter.org...

Pant, J., Shrestha, M.K., Bhujel, R.C. (2012) p. 19-24. In: Shrestha, M.K. ; Pant, J. (eds.) Small-scale aquaculture for rural livelihoods: Proceedings of the National Symposium on Small-scale Aquaculture for Increasing Resilience of Rural Livelihoods in Nepal. Institute of Agriculture and Animal Science, Tribhuvan University, Rampur, Chitwan, Nepal, and The WorldFish Center, Penang, Malaysia
http://link.springer.com/artic...

Bhujel, R., Shrestha, M., Pant, J. et al. Ethnic Women in Aquaculture in Nepal. Development (2008) 51: 259. doi:10.1057/dev.2008.11

https://www.feedthefuture.gov/...

Aquaculture Helps Women in Nepal Improve Household Nutrition

---
Project Backers
8

Backers

6%

Funded

$170

Total Donations

$21.25

Average Donation