About This Project
Camera traps and night vision equipment will be used to capture night life activity for small and large mammal species in Kimana Wildlife Sanctuary. Within a year, camera traps will be systematically set across different habitats, and monthly night wildlife census will be done using night vision equipment. Benefits of this project include undergraduate and graduate field research training and an update of mammal species distribution in the sanctuary.
Ask the Scientists
Join The Discussion
What is the context of this research?
Despite its small size, 23 km2, Kimana Sanctuary is a vital wildlife corridor in the Amboseli Tsavo Ecosystem of southern Kenya, connecting world renown Tsavo and Amboseli National Parks. It is facing impending threat due to habitat fragmentation and land use changes. Funding from this project, will help us acquire camera traps and night vision equipment to monitor mammal diversity and use of Kimana Sanctuary. The data acquired forms critical information for wildlife conservation planning in the Tsavo-Amboseli Ecosystem.
What is the significance of this project?
This study helps contribute to understanding how small protected areas impact conservation. This will be achieved by getting data on mammal biodiversity endowment, wildlife residency and occupancy. In particular, the management would like get information from the camera on how species of local and international conservation concern such as elephants, lions, leopards classified as vulnerable and Maasai giraffe (status not assessed) use the sanctuary. In addition, SFS, Center for Wildlife and Water Studies, will use this project to train undergraduate students from Kenya and the United States on application of camera traps in wildlife research and conservation.
What are the goals of the project?
The goal of this project is to undertake a comprehensive survey of mammal diversity and use of Kimana Sanctuary through data based on camera traps and night wildlife census. We will undertake the project from June 2019 to June 2020 to acquire a robust data set and to capture seasonal variation in mammal numbers and use of the sanctuary. Camera traps will be set systematically along a grid system in different habitats and within a wildlife corridor leading out the sanctuary. Night wildlife census using night vision equipment will be undertaken monthly by driving in the the roads within the sanctuary in search of nocturnal mammal species.
Budget
The funding will provide supplementary funding for this project. The School for Field Studies will purchase 10 of the 20 camera traps needed for this project, while 10 camera are being sourced from this project. Camera traps and night vision equipment will be vital for capturing night life and the shy diurnal species. In this project were are requesting 2 night vision goggles and 2 night sport lights. These are sufficient for this project. The other aspects of the budget needed to successfully implement this project will be provided by School for Field Studies and Big Life Foundation. These include project vehicle, logistical support and technical expertise for the project.
Endorsed by
We are thrilled to support Dr. Kioko's biodiversity research in Kimana Wildlife Sanctuary in Kenya, and hopeful that this work will create a baseline for understanding the importance of the Sanctuary as a migration corridor for mammals. Dr. Kioko's extensive work with camera traps at our Center for Wildlife Management Studies in Tanzania revealed much about the ecology, conservation, and poaching pressures of mammals within and surrounding protected areas. We look forward to learning more about Kimana through this important research.
Project Timeline
This is a 1-year project will commence in July 2019 and end in July 2020. The 1- year period provides adequate time to acquire a robust dataset covering wet and dry seasons. Camera data will be retrieved on monthly basis. In each four months of the project period, the project results will be shared with the project backers. After completion of the project, a scientific manuscript will be prepared so as to broadly share the project results with the scientific community.

Apr 22, 2019
Project Launched
Jun 15, 2019
Purchase  equipment via Amazon.com
Jul 01, 2019
Set up camera traps in Kimana Sanctuary
Oct 31, 2019
Frist progress report of research findings
Feb 29, 2020
Second progress report of research findings
Meet the Team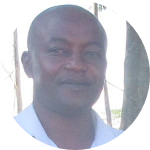 John Kioko
Associate professor
Affiliates
School for Field Studies, SFS-Center for Wildlife and Water Studies
View Profile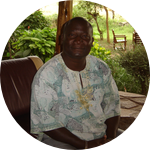 Moses Makonjio Okello
Professor
Affiliates
School for Field Studies, SFS Centre for Wildlife, Water and Community Studies, CWWCS Kenya
View Profile
John Kioko
I'm absolutely fascinated by nature and understanding its complexity. I know I share this dream with my students, wildlife conservations and animal lovers. This has led me to be interested in developing research questions and in doing research of value to future conservation. I am in particular interested in mentoring the youth through teaching and research through innovative research tools and approaches. I see this project as a great chance for me to make this happen.
Moses Makonjio Okello
So much scientific information is needed to support real conservation of many species. My interests are based on this fact, especially monitoring and baseline information that can be tracked over time to expose shocks in ecosystem resilience and functioning. That is why this project is critical. It is also critical because of the conservation value of all wildlife spaces outside of Amboseli National Park in Amboseli Ecosystem and their contribution as enlarged spaces where wildlife can thrive without being insularized.
---
Project Backers
28

Backers

119%

Funded

$2,381

Total Donations

$85.04

Average Donation