About This Project
We will design and construct a pressure chamber for simulating the pressure of deep ocean environments. Then we will test and document the performance of various materials and engineering components at full-ocean depth. Independent tests of materials or components will follow as Lab Notes.
Ask the Scientists
Join The Discussion
What is the context of this research?
The pressure in the deep ocean is astounding and few conventional designs can withstand the force. Understanding the effects of tremendous pressure on various off-the-shelf engineering components and materials is critical for designing novel systems that can operate at that great depth without the need for protection from pressure-proof chambers. To conduct these tests, a small pressure chamber (50mm internal diameter) capable of reaching pressures over 1100 bar (16000 PSI) was designed and constructed. Preliminary results suggest that more things can survive at these pressures than one might expect. The design of a larger chamber will allow us to test more components with more complexity.
What is the significance of this project?
The deep ocean is the largest and most unexplored habitat on our planet. It plays a critical role in regulating climate, is a large potential source for marine genetic resources, and is a vast home to unique biodiverse creatures. The ecosystem is currently vulnerable to unexpected changes due to climate change and the potential for deep sea mining is growing. Understanding and monitoring these ecosystems is more important than ever.
There is a scientific urgency to exploring the deep ocean, yet it remains a challenge. Expanding the knowledge base of materials and engineering components capable of performing at such depth has the potential to accelerate the development of robotic systems to explore the deep ocean.
What are the goals of the project?
The goal is to design and build a pressure chamber capable of reaching pressures at the deepest part of the ocean. We will document the overall design and build of the chamber in future Lab Notes, as well as our methodology for the selection and design of test samples as well as the processes for measuring their performance.
A short list of potential materials and components we'd like to test are:
* Flotation and other low-density materials
* Common electrical components and circuits
* Electrical connector and passthrough designs
* Various electromechanical parts and mechanisms
* Batteries
* Cameras and other sensors

Note: We will strongly consider ideas that project backers have for what else to test, subject to safety and time constraints.
Budget
The existing chamber Eric has built has a test volume that is only 51mm in diameter and 100mm long. Using the design techniques he's validated with this smaller chamber, we'd like to build a much larger version with a 150mm inner diameter and 400mm of usable inside length. This will allow us to test parts and even functional assemblies that would not fit in the smaller chamber, as well as put other observation equipment such as cameras and strain gauges inside during tests.
Project Timeline
This is a multi-year project. Funding will allow us to start ordering materials to build the test chamber. We are subject to delays due to Eric's filming schedule (but this also means we'll post interesting content between build milestones). In 2022, we'll begin posting the results of testing as Lab Notes here on the Experiment project. This is designed to be an ongoing experiment.
Jul 31, 2021
Complete design of chamber and order parts
Sep 15, 2021
Receive chamber components and peripheral materials
Oct 01, 2021
Initial construction of chamber
Oct 31, 2021
Performance testing and refinement of chamber assembly
Jan 01, 2022
Begin testing
Meet the Team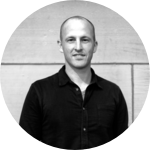 David Lang
Executive Director
Affiliates
Experiment Foundation
View Profile
Team Bio
We've worked together for more than 10 years on underwater robotics systems. We also have experience in project management, production testing, and documentation. Together we co-founded OpenROV and were part of the co-founding team of Sofar Ocean. Our goal is to make this experiment a fun and educational adventure for everyone involved.
Eric L. Stackpole
I've spent the last 10 years designing and building low-cost remotely operated vehicals (ROVs) that are intended to make exploration of the unknown possible for anyone. This work was the basis of OpenROV, an organization I co-founded in 2011 that manufactured thousands of these low-cost ROVs which have since explored every corner of the globe. Before working on ROVs I designed parts for low-earth orbiting satellites. I have a bachelor's degree and master's degree in mechanical engineering.
David Lang
I'm the Executive Director of the Experiment Foundation.

Prior to that, I co-founded Sofar (an ocean technology company), OpenROV (an underwater drone company), and Open Explorer (now Field Notes, a community of professional and amateur explorers around the world). I've been a member of NOAA's Ocean Exploration Advisory Board, a TED Senior Fellow, and a National Geographic Emerging Explorer.
---
Project Backers
0

Backers

0%

Funded

$0

Total Donations

$0

Average Donation