About This Project
Wintering habitats of California least terns remain unknown, despite having terns being listed as endangered since 1970. Scientists believe that they migrate to Mexico, Central America, and perhaps as far as South America! Using novel GPS tags, our research will help unravel their unknown distribution, determine where these terns are wintering, and their migration routes. Having this knowledge will mean huge gains for the long-term management and future recovery of this endangered seabird.
Ask the Scientists
Join The Discussion
What is the context of this research?
During the non-breeding winter season, most seabirds range far from land and do not need to visit their colonies to feed chicks. While seabirds spend half of their lives at sea like this, their wintering habitat remains largely unknown because most of our knowledge comes from land-based observations. California Least Terns, for example, are endangered because of loss or disturbance of their nesting areas. And despite being listed as endangered since 1970, their wintering range remains unknown. We want to find out where these terns are spending their winters, and the migration routes they use to get there. With advances in the miniaturization of GPS telemetry, we can now track California Least Tern migrations and help unravel this endangered species' unknown winter habitat and distribution.
What is the significance of this project?
We can now track the migration of the California Least Tern, the smallest tern in the Americas, with novel GPS technology. Determining wintering habitats for this endangered seabird is of paramount importance, as its recovery hinges on conserving habitat throughout its entire range, including their wintering habitat. These feeding grounds are crucial for recovering their body condition in advance of the following breeding season. Conservation efforts are limited without this knowledge. This research would be the first attempt to track Least Terns with advanced GPS telemetry, and thus generate groundbreaking knowledge to aid species recovery with local and international partners. Our results will be broadly shared (journals, conferences, articles, and outreach through the San Diego Zoo).
What are the goals of the project?
We aim to gain critical knowledge about where California Least Terns spend their winters and their migration routes. Specifically, we want to fit 10 adult terns with Lotek PinPoint GPS tags and determine their wintering range. We will capture and equip healthy breeding adults with devices in southern California during their next nesting season (2017), recovering transmitters the following year upon their return. Adults will be among individuals captured for a USFWS-sanctioned age structure study, where we will target previously banded birds. California Least Terns may be over-wintering as far as northern South America. Having detailed migrating routes of 10 individuals will help shed light on what types of wintering habitats are used and to confirm this long-distance migration.

Budget
We are asking for sufficient funds to purchase 10 Lotek Pinpoint GPS tags to track California least terns, and ultimately, to help describe the migration pathways and wintering habitats of this endangered seabird. Tracking seabird migrations with GPS tags is not new. However, size limitations for tracking small sized seabirds like California Least Terns have impeded fitting small birds with instruments capable of recording accurate and automated GPS-derived locations. Nevertheless, recent advances in the miniaturization and accuracy of telemetry devices now offer solutions to the challenge of fitting small seabirds with GPS tags. As a result, we now have the capability of determining where California Least Terns—the smallest tern in North America—spend their winters by using avian GPS tags that weigh approximately 1 gm. Because we must wait an entire year to recapture birds and recover tracking data, our project will be completed by the end of 2018.
Endorsed by
Discovering the distribution and migratory patterns of least terns is a critical conservation need for this endangered species. This eloquent study uses state of the art technology and is a cost-effective way to do this work. I can't image a more qualified team to complete this study and to translate the findings into outreach and conservation.
I am happy to endorse this project. Gaining a deeper understanding of the basic biology of least tern will enhance efforts to conserve the species. These researchers are extremely enthusiastic and I have every confidence they can get the project done.
Least terns are an important and awe-inspiring component of our natural heritage. Protection of migratory species such as terns is extra challenging because they are vulnerable to habitat degradation at the breeding, migratory and wintering areas. This study will help to identify geographic areas that are needed by least terns, and so mitigate human impacts.
Meet the Team
Team Bio
Our team includes Tom Ryan (tern expert, avian biologist, and owner, Ryan Ecological Consulting). Together with SDZ Global, we lead research, knowledge dissemination, and applied conservation partnerships. We use ecosystem approaches, including genetics, spatial applications, and strategies to aid reintroduction, reproduction, restoration, monitoring, management, and outreach. Our team brings combined expertise spanning decades relevant for advancing research on endangered seabirds.
Ignacio Vilchis
Growing up surfing in Baja California and Southern California, I spent most of my life in or around the Pacific Ocean. I completed my undergraduate studies at the University of San Diego, my first graduate program at the Universidad Catolica de Chile, earned my PhD at the Scripps Institution of Oceanography in La Jolla California, and completed a postdoctoral fellowship in conservation biology with the Wildlife Health Center at the University of California Davis' School of Veterinary Medicine. I have spent thousands of hours surveying underwater in kelp forests in California and Chile, and months at sea studying tropical and temperate seabirds in open oceans off the Hawaiian archipelago, Clipperton Atoll, Malpelo Island, Galapagos Islands, British Columbia and Puget Sound. Currently, I am an Associate Director in the Applied Animal Ecology division at the San Diego Zoo's Institute for Conservation Research. In this role, I implement and oversee conservation research of a number of endangered bird species.
Gabriela Ibarguchi
I am a Conservation Program Manager in Applied Animal Ecology at the Institute for Conservation Research, San Diego Zoo Global. My role includes building and coordinating research, monitoring, and management activities for at-risk water bird species, with a focus on threatened Western Snowy Plovers and endangered California Least Terns. My interests include conservation, biogeography, ecology, and evolution. I also work with partners and communities to mitigate the effects of disturbance, to promote habitat conservation and connectivity, and to investigate the complex ecological effects of climate change. I completed my studies in Ecology, Evolution and Population Genetics at the University of Toronto, Scarborough (B. Sc.) and at Queen's University in Ontario (M.Sc. and Ph.D). I have worked on Arctic seabirds and on the Andean seedsnipes as part of my graduate training and as part of collaborative long-term studies. I have taught courses in biology and environmental sciences, and I conduct collaborative research with the Arctic Institute of North America (University of Calgary), Environment Canada, and the Circumpolar Biodiversity Monitoring Program, Terrestrial Expert Group (Conservation of Arctic Flora and Fauna, Arctic Council).
Lisa Nordstrom
I am an Associate Director of Applied Animal Ecology at the Institute for Conservation Research, San Diego Zoo Global. My research focuses on Southern California and northern Baja California region species at risk. My work includes Peninsular Bighorn Sheep and habitat connectivity locally and across international borders, Burrowing Owls and the restoration of grassland ecosystems; California Least Tern and Western Snowy Plover monitoring and adaptive management; and habitat associations and monitoring of Golden Eagles and Coastal Cactus Wrens. I have acquired extensive experience in landscape and population ecology, wildlife-habitat interrelationships, and on the linkages between ecological patterns and processes at multiple spatial scales for guiding species recovery. I studied Forestry and Wildlife Management at the University of California, Berkeley, Natural Resource Sciences at Washington State University (M. Sc.), and Wildlife Ecology at Utah State University (Ph. D.). Our collaborative projects are comprehensive, and have applied conservation, adaptive ecosystem management, research, and education components to achieve successful species recovery efforts in collaboration with local, national and international partners.
Thomas Ryan
I have worked on the recovery of the California Least Tern for the past 12 years, starting as a colony manager at the Venice Beach Colony. I am a member of the California State Scientific Advisory Board for the California Least Tern and participate in annual California Least Tern Working Group meetings. In partnership with Los Angeles Audubon and later Loyola Marymount University, I have managed the Venice colony with a research and community outreach focus. Research projects have included studying vegetation management in relation to productivity and the use of aversion to reduce predation by American Crows. Our community outreach has focused on introducing students from inner-city schools to conservation efforts at the colony. In 1997, I became interested in the movements of the California Least Terns and searched for wintering least terns along the coast of mainland Mexico with just a few observations. In 2012, we took this to the next level using geolocators to attempt to track the terns, but ran into technical problems recovering the data. This however provided valuable information that will increase our chances of success. I feel that this new GPS technology is our best hope yet at unraveling this mystery. I studied at California State Polytechnic University at Pomona (B. Sc.) and California State University, Long Beach (M.Sc.). I work as an independent researcher for my own small business, Ryan Ecological Consulting, as well as teach biology, environmental studies, and field ecology at Pasadena City College and Santiago Canyon College.
Additional Information
Like other seabirds, California Least Terns are declining due to habitat loss for breeding, disturbance, introduced predators due to urbanization, declining fish prey, and the complex effects of climate change, including the loss of coastal nesting habitat from erosion and storm surges. Working with national and international partners, and identifying the critical year-round habitat of terns, are fundamental steps to guide and strengthen conservation efforts, and ultimately, to inform management of coastal and marine areas that are important for foraging, reproduction, and chick-rearing. Information on habitat use also provides critical data on where important fish prey are found to manage stocks and habitat effectively, and also benefiting other species.
Thank you for supporting our work!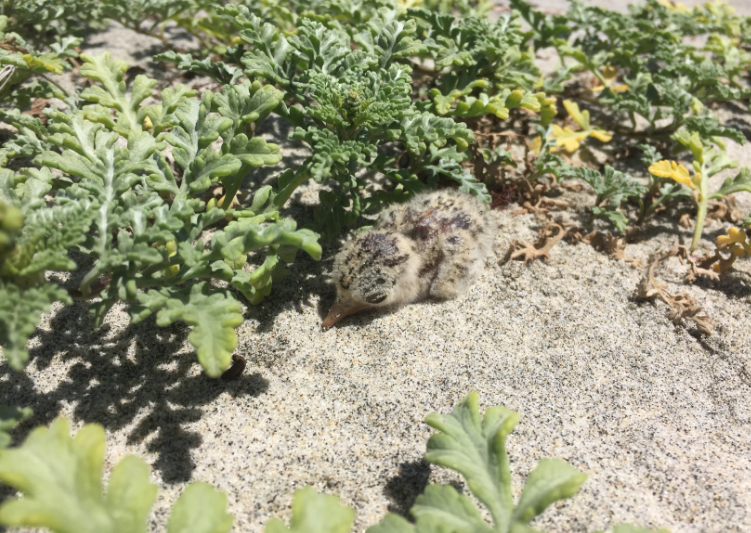 California Least Tern chicks rely on their camouflage to evade predators and on just the right amount of vegetation to hide and keep cool. Learn more about terns - visit our Science blogs (e.g. Jun 29, 2016 - blog by Oscar Garzon). (Photo: Travis Wooten, SDZG; courtesy of Marine Corps Base Camp Pendleton)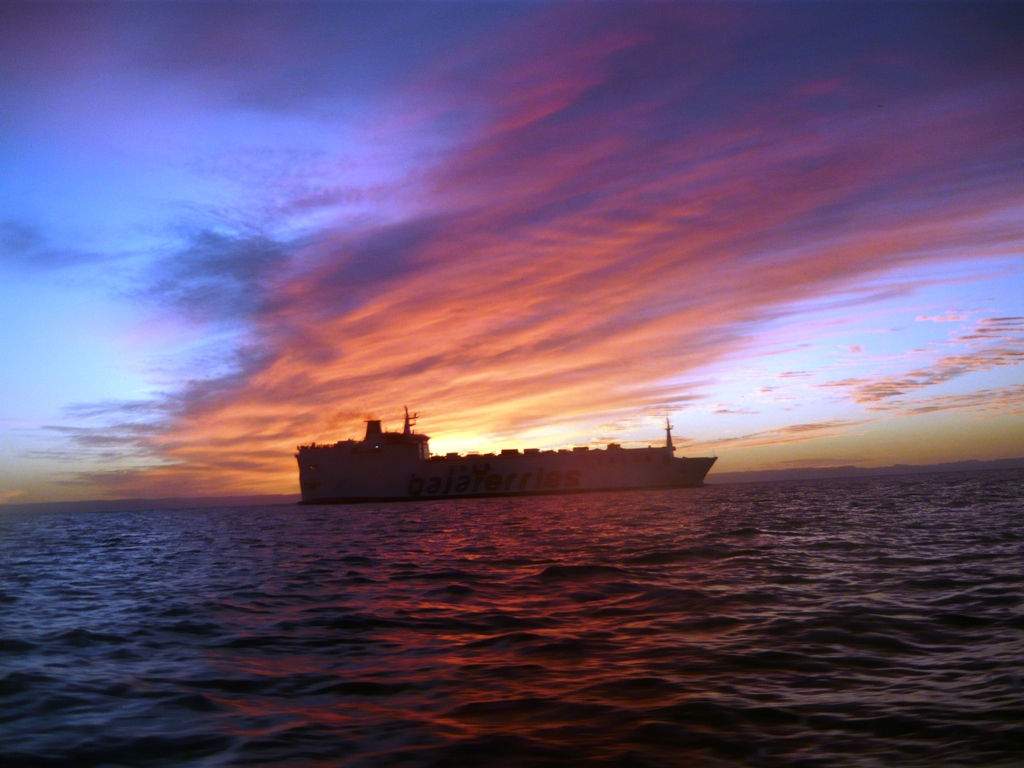 Knowledge of where critical marine habitat and coastal areas are located for terns and other species can facilitate establishing collaborations with local and international agencies, industry, and community partners, to guide activities and to participate in species monitoring. (Photo: Gabriela Ibarguchi, Baja California Sur)
---
Project Backers
34

Backers

102%

Funded

$4,757

Total Donations

$139.91

Average Donation