About This Project
We are interested in investigating the umami intensity of food ingredients using quantitative models. Much of the experience of deliciousness associated with proteins, including meat, dairy, and fungi, is tied to compounds that elicit umami, however, public data on umami is limited. We plan to extract data from the research literature to develop a model to evaluate the umami intensity in any food. We anticipate finding that popular savory foods possess an optimal umami intensity.
Ask the Scientists
Join The Discussion
What is the context of this research?
Consumer acceptance of food products is dependent on the sensory properties of the food. For savory foods, umami is one of the five basic tastes that is triggered by the presence of amino acids and nucleotides in food.
Human perception and enjoyment of umami compounds are some of the drivers of our consumption of meat, dairy, mushrooms, and other savory foods.
The rise of alternative proteins, including plant-based proteins, fungal and mycelial products, and fermentation products, requires a more detailed understanding of how umami perception is impacted by food ingredients, especially from non-animal sources.
The project aims to design an open-access model that allows users to calculate the umami intensity of a food product or recipe based on its ingredient composition.
What is the significance of this project?
Most large companies in the food industry rely on sensory data generated from trials with human participants to determine if a food product is desirable to consumers.
However, these types of analyses are expensive, time-consuming, and tedious to analyze, making them inaccessible for amateur cooks, culinary professionals, and commercial organizations with lower budgets, such as food startups, small businesses, and restaurants.
Much of the quantitative analyses regarding umami and its relationship to compounds in food ingredients have already been conducted in the research literature.
By constructing an open access model that can be used to estimate the umami intensity of foods, we hope to support these stakeholders in developing enjoyable food from alternative ingredient sources.
What are the goals of the project?
Our first goal will be to collect and consolidate the known research literature linking umami taste with chemical composition and numerical data. We plan to extract this data and corresponding equations that relate to known intensity synergies between umami compounds.
Other data will include known intensities linked to Maillard reaction products of umami compounds, which will yield a relationship between cooking to the modification of umami content within foods.
Additionally, data regarding the concentration of umami-eliciting compounds in food ingredients will be collected.
These will then be consolidated to generate an algorithmic model in which users can input ingredients, temperature, and time, and receive a single value output linked to umami intensity.
Budget
Bryan Le is an independent scholar and consultant for the food industry, and a large fraction of his time is spent on consulting projects that support his livelihood. The funds will provide financial support for him to continue on this project in lieu of other projects.
Some of these funds will be provided to Eric Hao, who can provide additional expertise for areas that Bryan is not as familiar with, such as software programming and website design.
The funding will also support costs associated with maintaining a website that will document the journey as well as host the model for users to use for free. Other auxiliary costs will include access to research publications and textbooks.
The budget includes money to be diverted to support us while we spend time composing a book proposal that will contain three sample chapters and two sample scientific illustrations, created by illustrator Gary Kezele.
Endorsed by
As the food industry continues to move away from traditional meat products, there will be an absolute need for meat-like flavours. Consumers will still crave these flavors but want the peace of mind regarding issues like animal welfare, pollution, and sustainability. Bryan is an expert in this area and has extensive experience and knowledge with savory flavors.
Project Timeline
The project will begin with consolidating the research papers and technical documents related to umami and its components. Data will then be extracted from these sources to construct a data pool to be shared to the public. The data will be organized, analyzed, and used for draft modeling in Excel.
This draft model will then be exported into an open-source software application using Python, which will be tested and be made freely accessible.
Oct 31, 2022
Consolidate Research Papers, Technical Documents, and Textbooks Regarding Umami
Dec 31, 2022
Extract and Pool Data Regarding Umami Concentration, Intensity, and Synergies
Feb 28, 2023
Design the Draft of Umami Intensity Model in Excel
Apr 30, 2023
Publish Findings in the Open Access Seeds of Science Journal (www.theseedsofscience.org)
Jun 15, 2023
Program Umami Intensity Model in Python and Design Website for Open Access
Meet the Team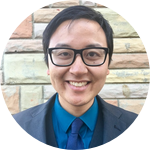 Bryan Quoc Le
Research Scholar
Affiliates
Ronin Institute for Independent Scholarship
View Profile
Bryan Quoc Le
Hello! I'm Dr. Bryan Quoc Le and I am a Ph.D.-level food scientist, food industry consultant, and author of 150 Food Science Questions Answered.
I earned my Ph.D. in Food Science from the University of Wisconsin, Madison, where I studied the properties of savory flavor ingredients from plant-based sources. I received my B.S. (Hons) and M.S. in Chemistry from the University of California, Irvine.
I've also had the opportunity to work with organizations, startups, and companies in the food industry including The Good Food Institute, Black Sheep Foods, Plant Perks, Renude, TurtleTree, and ZoomEssence.
My passion for understanding flavors is partially driven by my experience walking across the United States for 2,000 miles. During my travels, I was amazed by the generosity of strangers who would invite me into their homes for a meal, which gave me insight into the power of food to bring people and communities together.
These moments of reprieve were welcomed after eating only oatmeal, peanut butter, and tuna sandwiches for months on end, which helped me realize the importance of taste and flavor in daily life.
For more about me and my work, visit: http://www.bryanquocle.com

Eric Hao
Hi, my name is Eric Hao, and I am a former graduate research student turned industry professional, looking to combine my love of analysis with my love of food.
I received my B.S. in Civil & Environmental Engineering from the University of California, Berkeley and my M.S. in Transportation from the Massachusetts Institute of Technology (MIT), with a thesis on revenue optimization in the airline industry.

I have eight years of professional work experience for multiple Fortune 500 companies, six years of which I served in management. I have led dozens of technical business analysts, data engineers, and data scientists on advanced analytics teams.
My technical forte includes extensive experience with data retrieval, processing, analytical, and visualization tools -- Java, SQL, R/Alteryx, Excel/VBA, Tableau. Additionally, I contribute skills in project management, cross-functional collaboration, presentations, and people mentoring / management.
My two major passions in life are the pursuit of knowledge and food. I am enamored by complex problems and pride myself on explaining technically challenging concepts in simplified, yet elegant ways. Additionally, food to me is art - something created with building blocks and transformed by a creative mind into that which is shared and celebrated.
Additional Information
The model and findings from the project will be published in Seeds of Science, a journal and community where research work is evaluated by a simplified peer review process. The work will be made available in an open access manner. The model and online application will also be shared through social media and online scientific communities, including the r/FoodScience Reddit forum where Bryan is a moderator.
The models and software code designed from this project will be published online under a Creative Commons CC BY License or equivalent open-source license (i.e. MIT License). The code will be shared through the GitHub repository for easy access and documentation.
We also plan on publishing this work as a popular science book and educational guide to umami pending the acceptance of the manuscript by an appropriate publisher and submitting an application for an Alfred P. Sloan Foundation Book Grant. Part of the funding will be used to provide financial support in the design of a book proposal and draft scientific illustrations for the book to be shared with the general public.
Below are other examples of media in which we share knowledge regarding the science of umami:
150 Food Science Questions Answered
---
Project Backers
0

Backers

0%

Funded

$0

Total Donations

$0

Average Donation