South Africa update: travels, disease in the fynbos, a website and our first outreach activity!
Dear backers,
Hello from Africa!
It was almost a year ago when I met my advisers (Mike Wingfield and Jolanda Roux) at the IUFRO World Congress meeting in Salt Lake City—that is when this story started, when the dream became a possibility. And now that possibility is a reality!

I recently traveled to the Cape of South Africa to visit Francois Roets (my third adviser, hosting me at University of Stellenbosch). He introduced me to the Fynbos and we spent a day looking for plant disease. While in Stellenbosch, I also initiated the first public engagement activity for our project at an Arbor Week Expo.
Below is a view of some dying plants in the Fynbos reserve just off Stellenbosch University campus. You can see a Eucalyptus sp. stand and some of Stellenbosch in the background. Francois and I made a quick trip here on my first day in the area.

Below is the first site that Francois and I went to on our day out.
You may notice that there are not any trees; this is a big change from the proposed crowfunding project. I apologize for the change. However, we are still looking for plant destroyers that could threaten forests in other parts of the world. I am still yet to see a silver tree, which apparently occurs on the Peninsula near Table Mountain. Because of my admiration of forests, I was a bit disappointed at first, but the more I learn about the Fynbos, the more lucky I feel. The Fynbos is possibly the most diverse ecoregion in the world, with many species that are endemic and endangered.

Below are some photos of epic symptoms that I saw at the two sites above. Are they caused by a Phytophthora species? Stay tuned!
One of the reasons I traveled to Stellenbosch was to participate in the Arbor Week Expo, an event for some of the local schools.
Below is a picture of our set-up. I asked participants to help me put the sick looking plant material into media plates to see what grows out. I am still in the middle of looking through the plates and emailing the participants the photos of what grew.
Here is the poster I created for the event: And here is a happy citizen scientist (Tsholo)!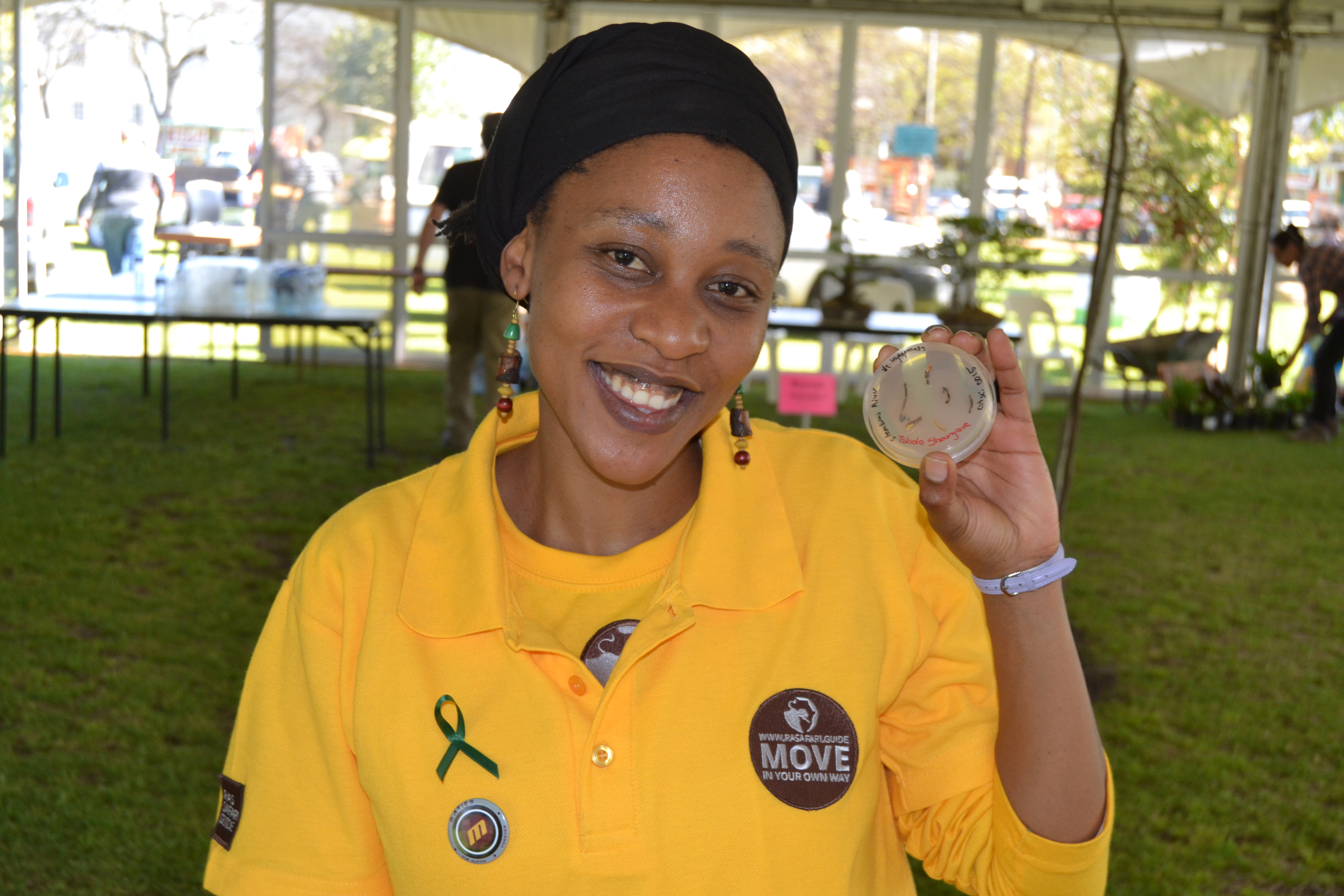 After two nights in Stellenbosch, I flew to Durban to attend a Institute for Commercial Forestry Research (ICFR) Symposium and the FAO World Forestry Congress. At the congress I participated in a panel about forest health and preventing invasive species introductions.
The Indian Ocean is warm!

Okay well that is an update about me. All of this, made possible by you! Thank you!
Also, please check out the preliminary website I have setup for the project. Feel free to leave feedback! Your input is appreciated!