Welcome to BRASS Base!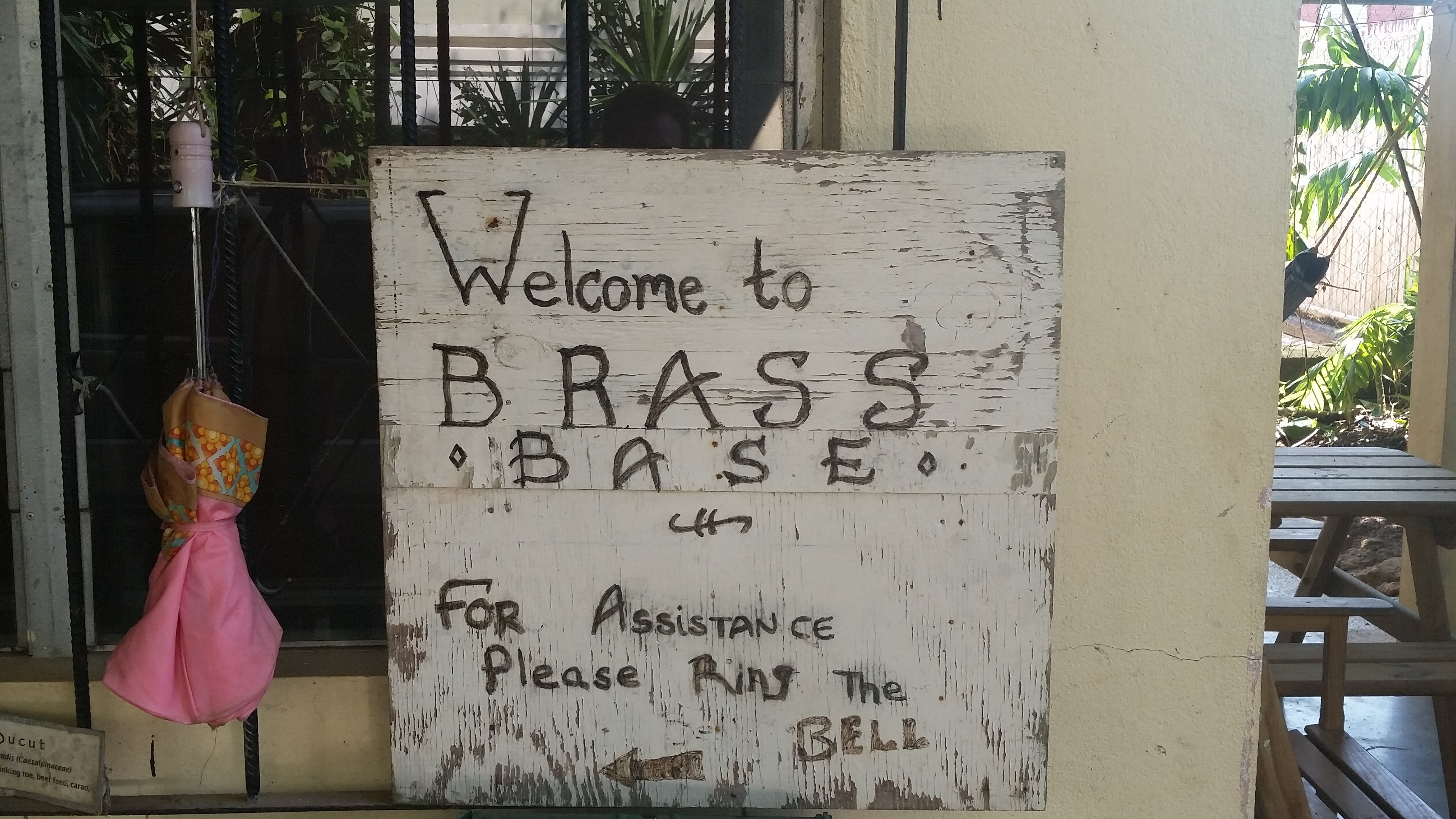 Greetings from BRASS Base in lovely Belize! Anabel has been here since April 8th, preparing the way for fieldwork, and Sherman arrived on the 15th with our new assistant James. Most shops and businesses were closed for the Easter holidays, and we have been busy since Tuesday running errands, buying supplies, doing maintenance, and generally getting ready for another exciting field season at El Pilar. Our Guatemalan co-director Paulino Morales will be arriving soon, and we hope to begin work by late next week. We thought we would give you a quick look at BRASS Base, our headquarters in Santa Elena, Belize, and introduce a few of our staff members before we really get going with fieldwork.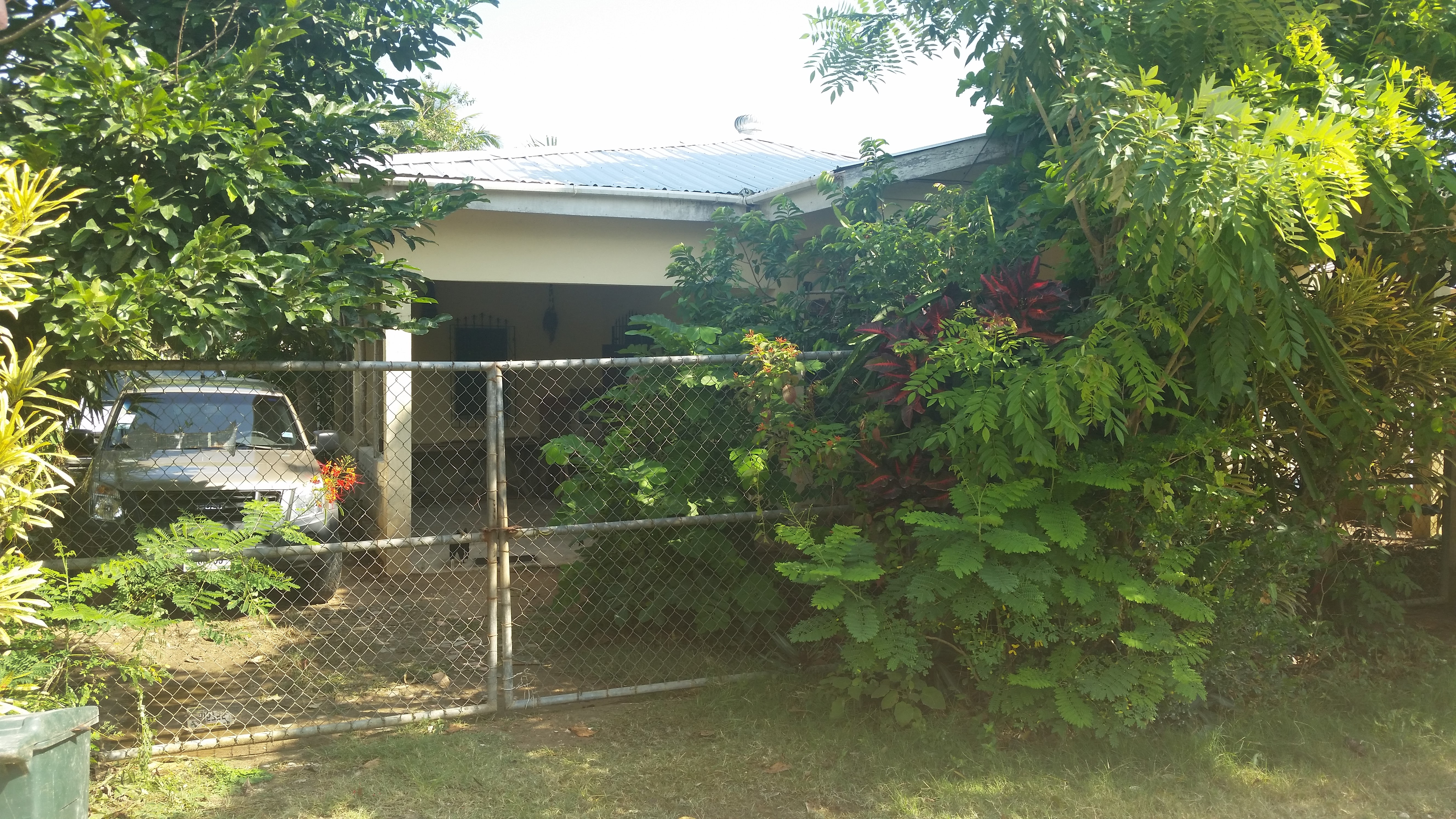 This is the front of BRASS Base, showing how little is visible from the street. Anabel has maintained a flourishing garden of trees and smaller plants, which makes BRASS Base one of the few shaded houses on our block. In addition to shade, the plants and trees provide some privacy as well as edible and medicinal products. It's like a small plot of forest in our own front - and back - yards.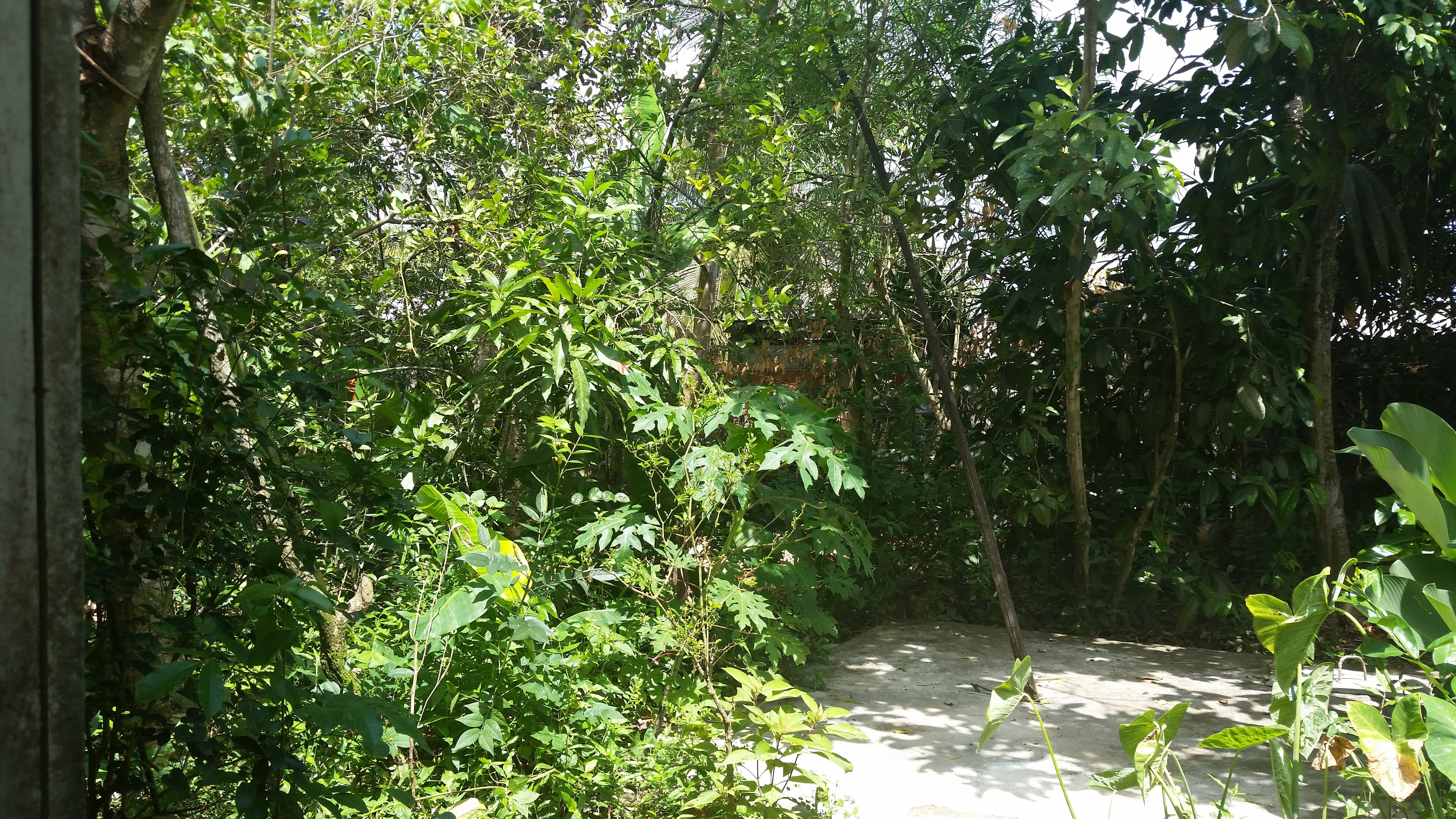 And here is a view out the back door. It's hard to see among all the greenery, but there is a lime tree in there, which we consider a very valuable project asset.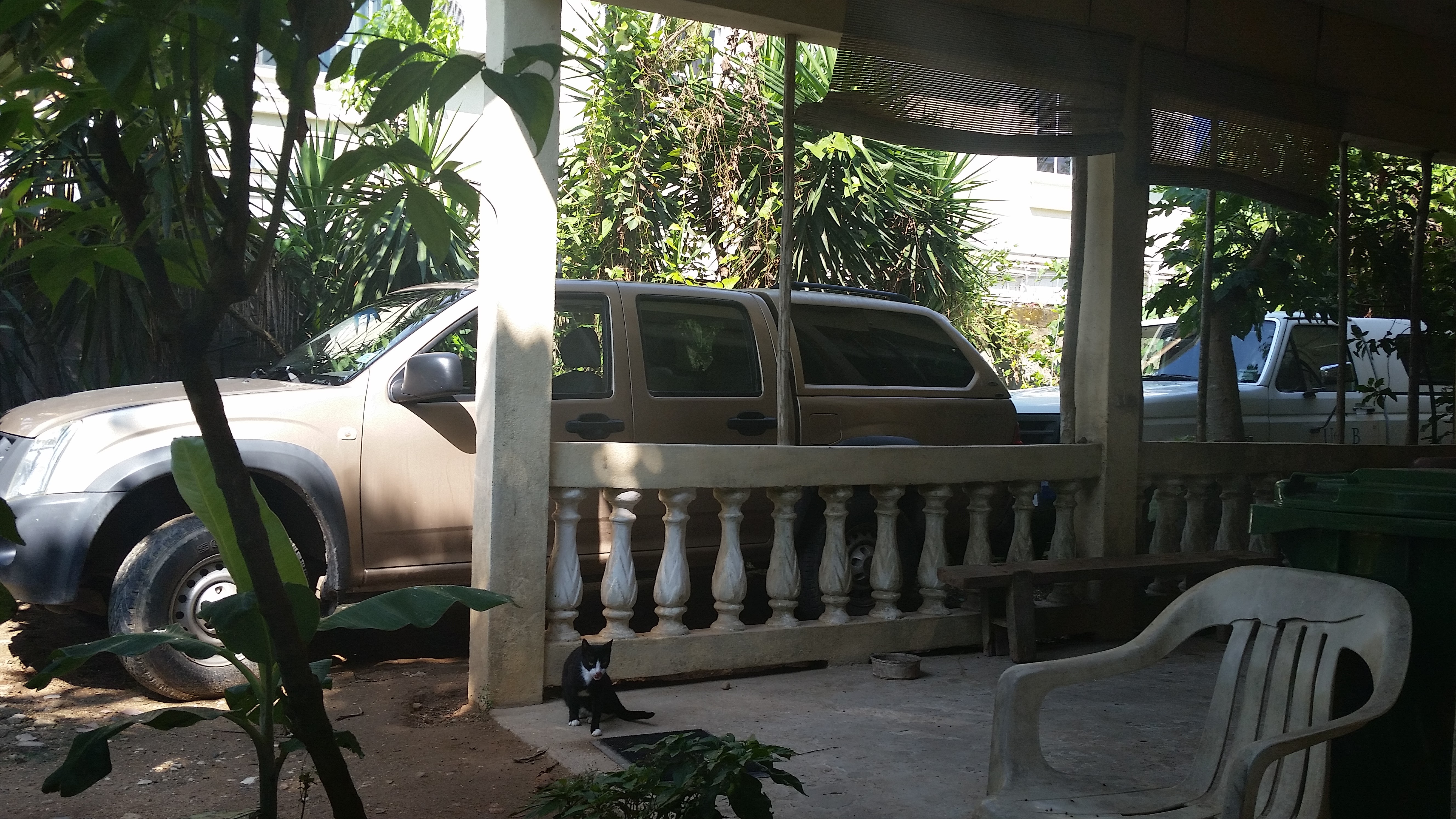 These are the workhorses that carry us to and from El Pilar on workdays. They are rugged, four-wheel-drive vehicles, and they need to be: the road to El Pilar is unpaved and very rough in places, and it's easy to get bogged down in low-lying, muddy areas after heavy rains. The road is only 7 miles long, but it can easily take 45 minutes or more to traverse that distance. We typically use the smaller Isuzu for driving around town and visiting other sites. Unfortunately, the kitty adamantly refuses to be used for transportation.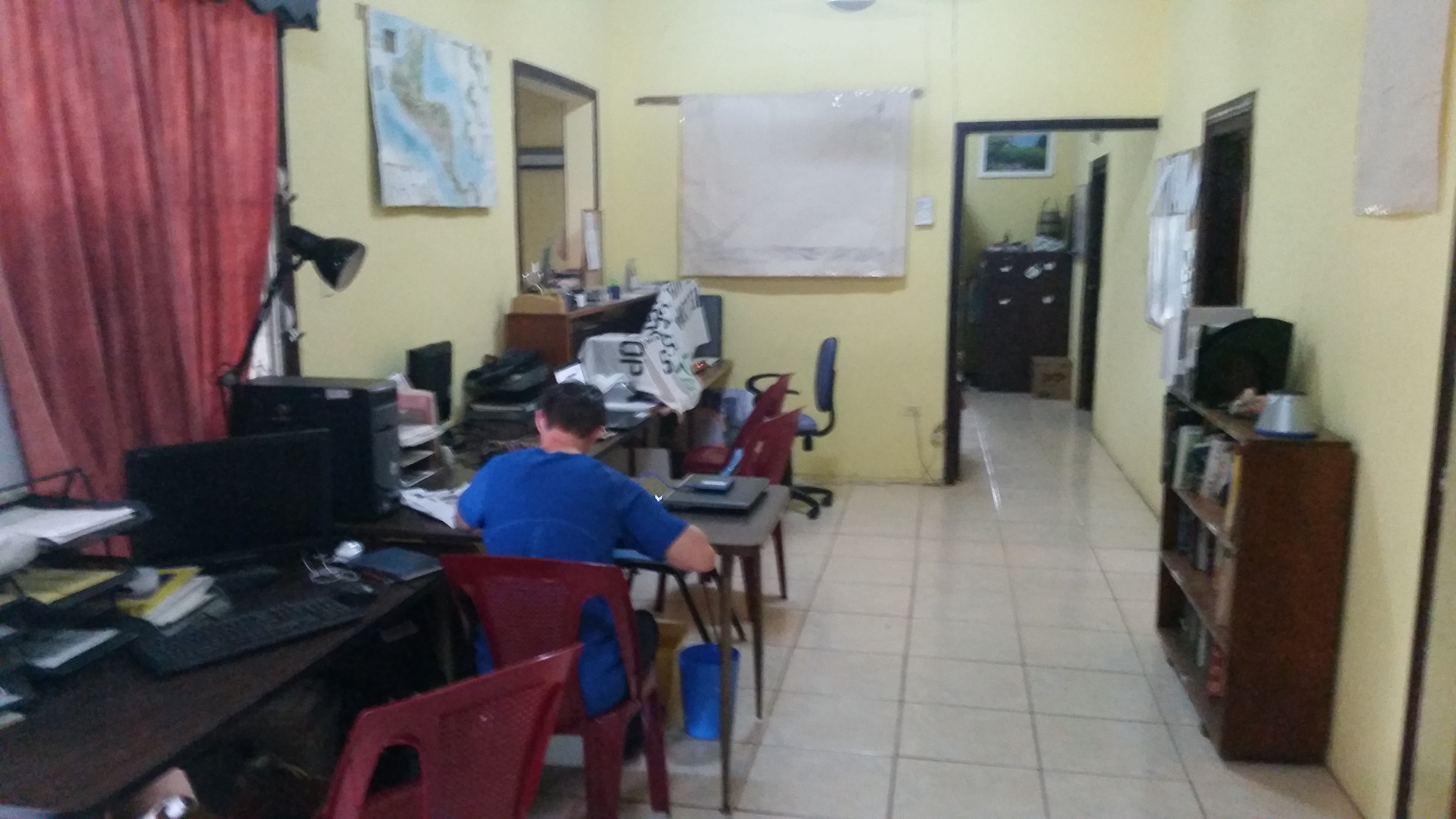 Here is a look inside our lab facilities, with our new assistant archaeologist, James Bacon, who recently graduated from the University of Reading, UK, and is now hard at work. We have multiple computer stations for downloading and processing spatial data from fieldwork, which we do every day upon our return from El Pilar. This gives us an up-to-date, big-picture view of daily results that facilitates planning and data synthesis. An efficient project is a successful project, and we like to keep the trains running on time.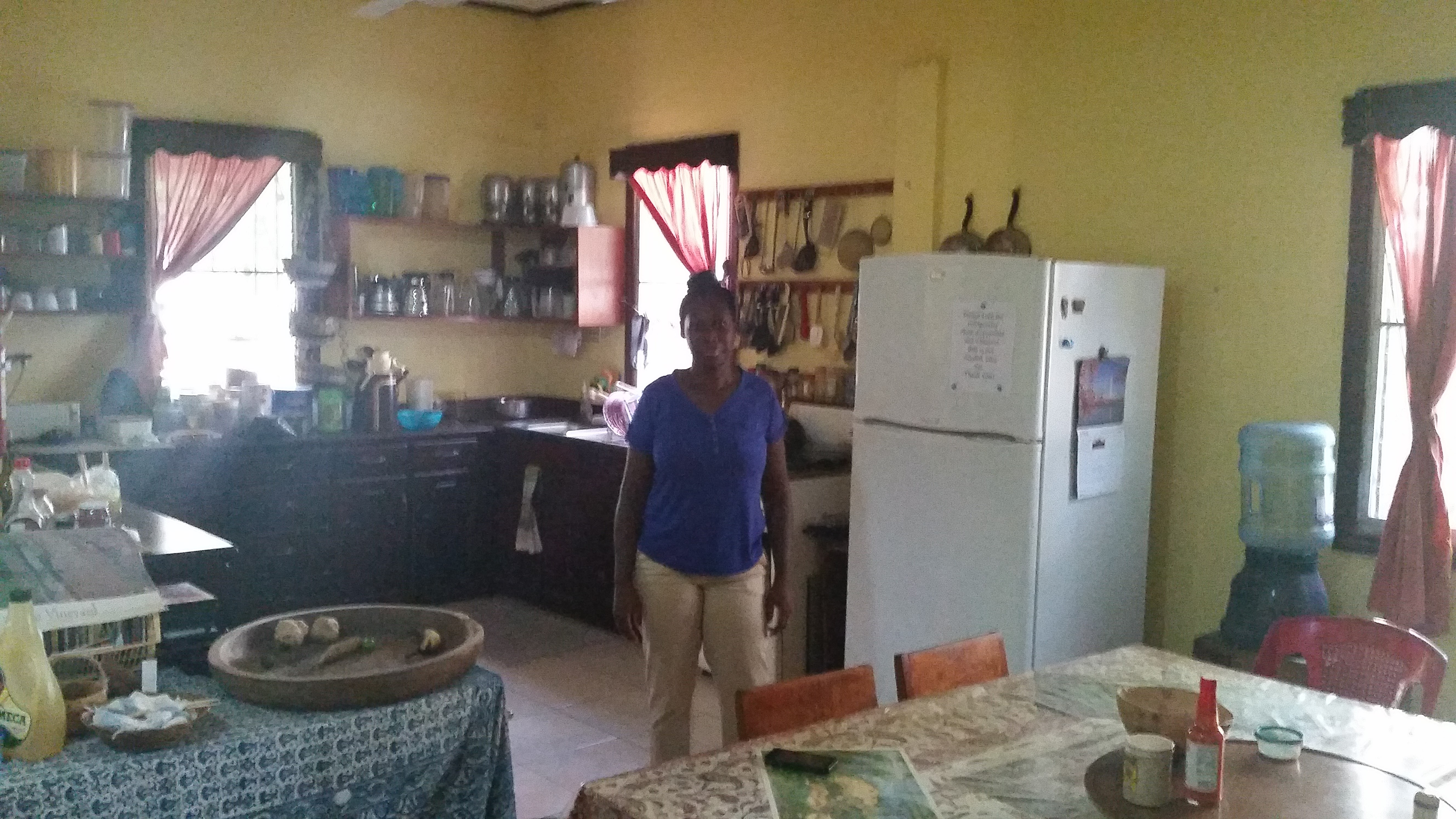 This is Sharon, our project cook and housekeeper, standing in between our kitchen and dining area. It's important that Sharon is an excellent cook, because just as an army travels on its stomach, so too do archaeological field teams. We also count on Sharon to do a number of tasks around the house, such as laundry and cleaning, while we're away in the field. We're very lucky to have her working with us!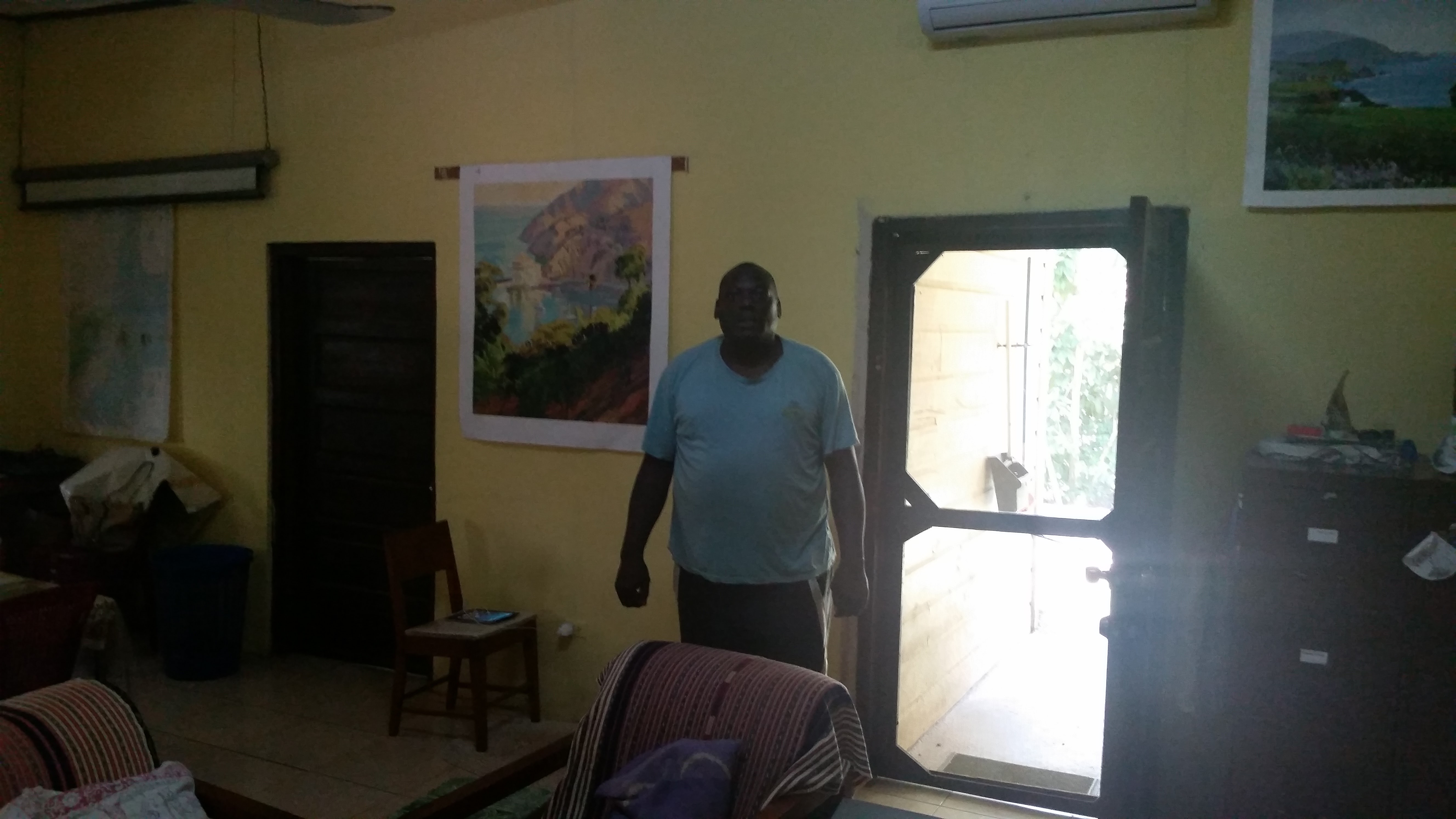 Last but certainly not least is Dean, our handyman and all-around fixer extraordinaire, standing in our living room near the back door. Dean has been a huge help with house maintenance and equipment organization, among many other tasks that help things run smoothly here at BRASS Base. We're happy to have him on our team!
That's about it for our quick tour of BRASS Base and our introductions to our new staff members. We have a few more updates planned before we actually begin our fieldwork, so please stay tuned! Sherman is also starting an El Pilar fieldwork blog that will run in tandem with these updates. We will post the link here as soon as that is up and running. The blog may include some information presented in our Lab Notes here, but it will also be a place for writings about archaeology, fieldwork, El Pilar, and the Belize Valley that are tangential to this project. We will try to keep our Lab Notes more succinct to let you know how the project is progressing, but we encourage all who are interested to check out blog for more information - once Sherman gets it off the ground, that is. More to come soon, and thank you all again for your support!