Cape Citizen Science, South Africa Update
Greetings! Wow, it has been more than a year since this project was funded, amazing. Your support of our project has been a tremendous help so far. A lot has happened in the past year, but there is a lot more to come!
I moved to Stellenbosch from Pretoria in the beginning of June. It is a small college town, fairly close to Cape Town (50km). 
It's basically the Corvallis of South Africa: surrounded by crumbly mountains—tree free, but overflowing with beautiful, super diverse plant communities—and only a bike ride away from several trails and nature reserves. 
Another similarity is the weather; it is winter in the Southern Hemisphere and has rained a lot lately, creating an eerie, wet and leafless town. But its great for Phytophthora! 
I am now an Affiliate Research Student in the Diversity and Symbiosis Group in the Department of Conservation Ecology and Entomology at Stellenbosch University. I moved here to be closer to the fynbos, our project area. 
The fynbos!
Personal Update
If you are interested in following my personal academic activities, I keep my FABI profile pretty well updated. During my time in SA, I have given eight seminars/conference presentations, attended two workshops, submitted nine popular magazine articles (two where I am cartoonified—Supernova), and one published commentary.
The Research
I have received permits to sample in four South African National Parks and all of the Nature Reserves in the Western Cape Province. Table Mountain National Park is our field-site!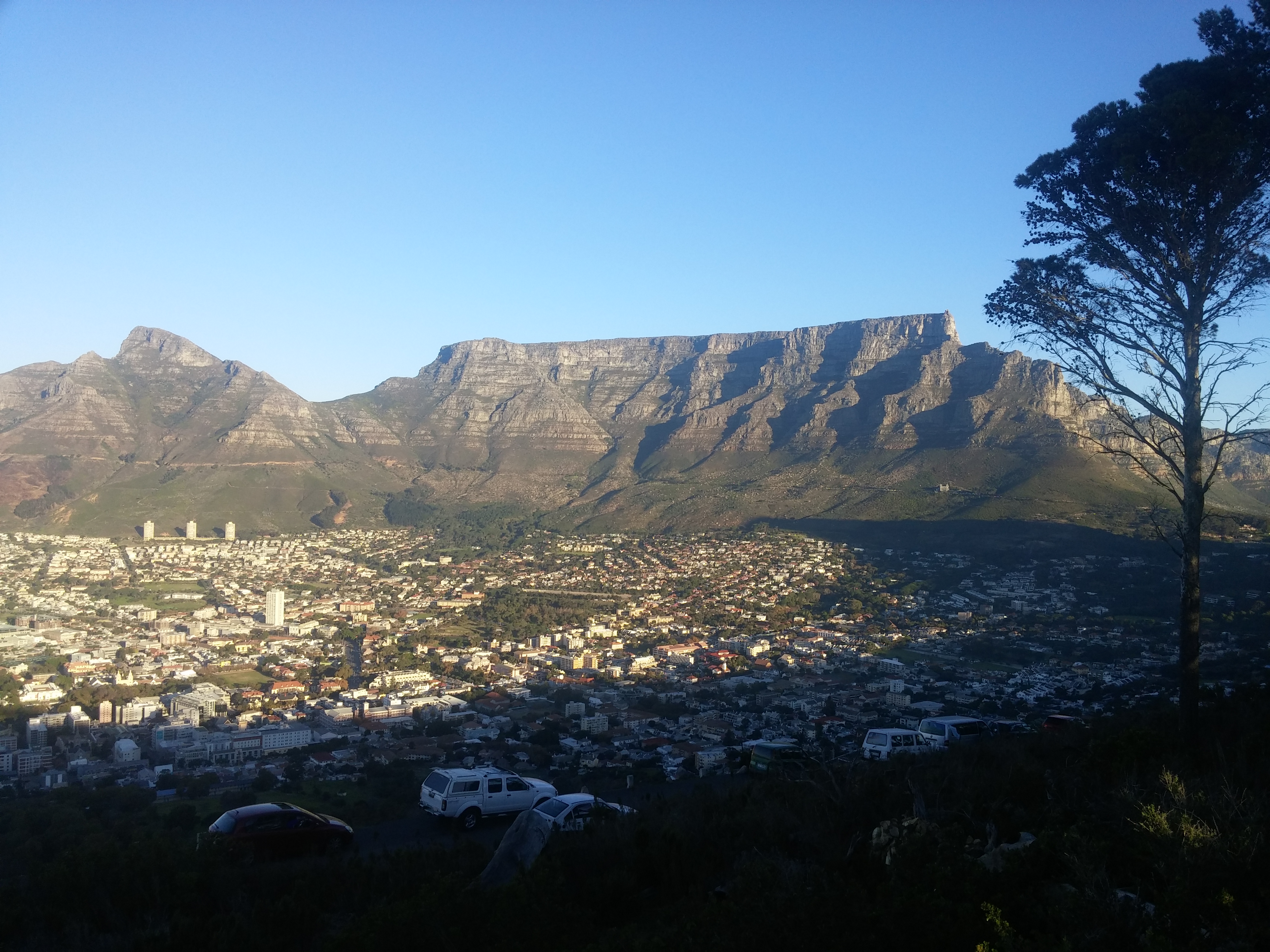 We have been busy, but are ramping up to start Phase 2 of the citizen science project, targeted sampling, starting in September.
 This ones for you Daniel—we're fishing!

Citizen Science
I have been getting a lot of good feedback about Cape Citizen Science. If you havn't seen the website for it yet, you can check it out here (http://citsci.co.za). There is a blog that I want to start updating more often, now that our engagement activities are ramping up (http://citsci.co.za/blog).
You can also keep updated by following us on the following social media links.
Here is a banner for the project; it is currently outside of my Stellenbosch supervisor's office. Now I can table at markets in style.
We get an email about dying plants at least once a week and many people have added reports of dying plants to our project on IspotNature. I am confident this sort of engagement will lead to the early detection of an invasive plant killing microorganism. For example, here is an epic report someone shared with us just yesterday:
https://www.instagram.com/p/BH...
Here are some pictures of citizens in action. 
I am also proud to announce that we have started collaborating with the South African Education and Environment Project. They are incredible. Stay tuned to see more!
Thank you to everyone who backed this project, your contributions led to the creation of Cape Citizen Science!