About This Project
Terra preta soil, made by humans 1-2000 years ago, contains charcoal - known as "biochar" - that helps retain soil nutrients. Little is known about biochar effects in the tropics, particularly to aid forest restoration. We propose to apply biochar to native tree plantations, and to assess soil properties, soil organisms, and tree growth in experiments and in forests with terra preta soil in Ecuador. Biochar has potential to directly aid forest restoration and take pressure off natural forests.
Ask the Scientists
Join The Discussion
What is the context of this research?
The Ecuadorian Amazon is threatened by deforestation. In this region, once the forest is gone the soil productivity decays dramatically, due to the poor nutrient availability. Paradoxically, in the Brazilian Amazon, very fertile dark "terra preta" soils were first discovered. These anthrosols have high carbon content; their discovery has motivated a great amount of research on charcoal, and coining of the term biochar. However, most current research is in temperate regions, even though the idea was first discovered in Amazonia. Also, very little is known about the insects most immediately impacted by biochar addition. We will implement long-term silvicultural plots, to measure soil physical, chemical, and biological responses to biochar, comparing them with terra preta characteristics.
What is the significance of this project?
With your support we will implement the first study of biochar in the Ecuadorian Amazon rain forest. The project will involve additions of biochar in native tree plantations used in forest restoration to analyze the role of biochar in enhancing soil fertility and tree growth. With the help of local students, we will also analyze changes of soil insect communities (ants, crickets, beetles) in the field in response to biochar additions, to better understand these heroes of biodiversity and soil bioturbation. In addition, soils and insect communities of biochar-addition plots will be compared with Ecuadorian terra preta associated with Amazonian millennial cultures.
What are the goals of the project?
The project aims to generate alternatives for deforestation in the Ecuadorian Amazon, by enhancing productivity of already logged areas for timber and the productivity of non-timber forest products, as well as recognizing invertebrate bioindicators for biochar in the tropics. With your support we will:
· Generate biochar from an early secondary forest source (Pollalesta discolor), that is generally used to make boxes, leaving small pieces as left over from this activity.
· Amend 10mX10m plots with biochar in native tree species plantations.
· Develop taxonomic skill in beginner entomologists, who are local students from Universidad Estatal Amazónica.
· Make laboratory experiments that will tests insect preferences to various physical and chemical soil conditions.
Budget
To realize this project, Universidad Estatal Amazónica (UEA) will provide insect identification facilities and native tree plantations located inside the Center for Research, Graduate studies and Amazon Conservation (CIPCA), part of UEA. The University of Toronto will cover the PLFA analysis. However, transportation in the field, kiln fabrication, wood waste purchase, laboratory tests, insect sorting, as well as travel expenses will still need the help of people who are interested in supporting the expansion of science.
The funds requested will serve to: start the field season in Ecuador on July 2017, start biochar production, and contribute to travel and food expenses for beginner entomologist from local communities. Extra funding will be needed for transportation to the local dark soil sites and field assistants. That is why we are also applying for other grants, which are not guaranteed and will be available in further stages of the research process.
Project Timeline
May 14, 2017
Project Launched
Jul 07, 2017
Training of local students in biochar production
Jul 21, 2017
Biochar addition to native silvicultural plantations 
Dec 20, 2017
Training of local students in insect taxonomy
Mar 30, 2018
Construction of mesocosms to test insect responses to different soil conditions
Meet the Team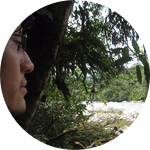 Pedro Ríos Guayasamín
Ph.D. Student / Lecturer
Affiliates
University of Toronto / Universidad Estatal Amazónica
View Profile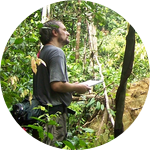 Sean Thomas
Professor
Affiliates
University of Toronto
View Profile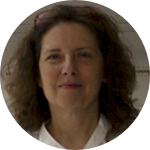 Sandy Smith
Professor
Affiliates
Faculty of Forestry, University of Toronto
View Profile
Pedro Ríos Guayasamín
Conscious of the need of a transformation in the Ecuadorian economic production matrix, which will change the current matrix of mainly primary natural resources exploitation towards a green economy productive matrix. I have been involved in rural development advising, improving agroecological systems from indigenous and rural communities. That lead me to explore cutting edge ways of managing the natural resources that Ecuador has to offer. In that quest, I have been working with native silvicultural plantations, soil properties, and invertebrate bioindicators. That is why my interests are focused on non-timber forest products that contribute to climate change mitigation, and also in bioindicators that assess the fitness of new ideas, as biochar, for the Amazon. I believe that in finding explanations for this issues we will generate viable alternatives not only for the tropical regions but for all the regions where those principles can be applied.

Sean Thomas
Driven by a curiosity about ecosystems and concern for our planet, I have been an active researcher on forest carbon processes and the comparative biology of trees for some 25 years. Recently my lab has taken a turn to the "dark side" of forest ecology – namely the study of charcoal in forest soils, either added as an amendment ("biochar") or input through natural fires. My research group is particularly interested in char properties, distribution, their impacts on soil organisms, processes, and forest productivity, and the use of chars in forest restoration. I've worked extensively in developing countries ranging from SE Asia to Africa and Latin America.
Sandy Smith
Bugs and trees are my passion, in other words, 'forest health'. As a 'bug doctor', I have spent most of my 30+ year career pursuing both, from early biological control research in Canada's remote boreal forests up to today, where most of my energy is directed at managing invasive species in urban forests. My lab explores aspects of forest insect ecology and processes of invasion, with keen interest in conservation and understanding how forest practices affect insect community ecology. I have trained over 60 graduate students in these interdisciplinary research areas, working across all sectors, including federal, provincial, and municipal governments, industry, and academia. Finding new species, identifying novel ecological interactions, and making intelligent recommendations for continued life on this planet are my main inspirations.
Additional Information
All contributors will be informed of the research achievements through web updates. If you contribute with 25 USD or more to this project, you will receive a postcard with pictures from the Ecuadorian amazon region and CIPCA research center memories. If you donate 50 USD or more, you will receive a postcard and a pen from local Ecuadorian handicrafts. If you fund this project with 100 USD or more, you will receive a postcard, a pen, and a hard-copy of the research results of the project.
If you contribute to this project with 500 USD more, you will gain one week at CIPCA's hotel, a chance to see the project by yourself and relax in a scientific tourism environment, plus a hard-copy of the research results (no travel expenses will be covered).

---
Project Backers
15

Backers

7%

Funded

$411

Total Donations

$27.40

Average Donation