About This Project
Diabetes in childhood is life changing, needing daily insulin injections to get strict blood sugar control & prevent heart disease & early death.
Specialized "brown fat" cells regulate blood sugars & may hold the key to future treatments. They burn sugar & fat, improving metabolic health & obesity, but no one has found a good way to trigger this in humans.
Our lab-grown human brown fat cells will behave like those in the body, speeding discovery of possible treatments & human trials for diabetes & obesity.
Ask the Scientists
Join The Discussion
What is the context of this research?
Brown fat's ability to produce heat on demand by burning sugar and fat means it has the potential to improve glucose control, lower blood lipids and increase energy expenditure thereby aiding weight management. It was largely ignored in humans until it was re-discovered in adults in 2009 by ourselves and others.
We know some drugs stimulate brown fat, but have unacceptable side effects such as a racing heart and increased body temperature. It is presently very difficult to accurately look for chemicals or other factors that might stimulate brown fat as current cell culture models use derived cell lines that do not reflect the origin of brown fat in humans. Our system will allow compounds to be tested efficiently and those with the most promise can then be tested clinically.

What is the significance of this project?
Obesity is a major health problem: its associated problems, such as metabolic syndrome & type2 diabetes, cause significant morbidity & mortality. Current surgical techniques are not without risk & other management frequently has poor long-term success.
Treatments focus on increasing energy expenditure (i.e. exercising) and/or decreasing energy intake (i.e. dieting). Brown fat offers a completely novel target for increasing energy expenditure as well as improving blood sugar control, but an acceptable treatment in humans is elusive.
Current cell culture models rely on cells which do not reflect normal brown fat cells in the body, reducing the ability of results to predict the most promising treatments. Our model will improve the relevance of the results and bring forward new treatments.
What are the goals of the project?
We will start the project early in 2016, once we have funding. Firstly we will take tissue samples from healthy volunteers. We will process these in the laboratory in order to isolate the stem cells that have the potential to turn into brown fat cells. These potential cells can then be grown into brown fat cells by exposing them to a series of specific conditions.
We will then need to show that the cells we have produced look and behave like brown fat. This will be achieved by looking at them under a microscope and by examining the pattern of both gene expression and proteins in the cell.
Once we have shown that model is functioning properly, the next steps will be to look at the effect of changing the environment in which the cells are growing, in order to stimulate their activity.
Budget
In order to create a model in the laboratory that closely resembles the way cells behave in the body, we need to first take tissue samples from healthy volunteers. The budget will cover the cost of taking the samples from two volunteers as well as paying them a standard inconvenience allowance for taking part.
Once the samples have been taken, the key (stem) cells need to be extracted, purified and prepared for being grown into functioning brown fat cells. Most of the cost of the project is in the equipment and chemicals needed to grow and maintain the cells and to test how they respond to different stimulation.
This funding will give us the opportunity to make a start on this novel project and get us the first results needed to show its promise to identify new treatments. With further funding we would then aim to take biopsies from a larger number of volunteers and purchase a specialist camera to measure how much heat the cells produce in real-time.
Endorsed by
This exciting project is attempting to drive forward our understanding of brown fat towards results that have a clinical relevance. The team have a clear goal and I am confident that they will be able to create the model of brown fat cells that they are aiming for.
Meet the Team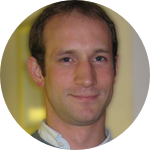 James Law
Clinical Assistant Professor in Child Health
Affiliates
University of Nottingham, Member of the Royal College of Paediatrics & Child Health (UK); British Society of Endocrinology & Diabetes member
View Profile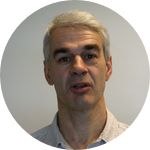 Michael Symonds
Professor of Developmental Physiology
Affiliates
The University of Nottingham
View Profile
Team Bio
The Early Life Research Unit based in the School of Medicine at the University of Nottingham is internationally renowned in the field of adiposity. Our job is trying to understand more about body fat, such as how & why it responds to different environments. We have extensive experience in cellular physiology and have a proven record in the field of brown adipose tissue (brown fat) research. The project will have access to state of the art cell culture facilities and equipment.
James Law
I am an academic paediatrician interested in diabetes and endocrinology. Working with children is incredibly rewarding, and certainly never dull! I started getting interested in diabetes and endocrinology very early on after finishing medical school - it's a great area to work in clinically as you get to know the children and their families very well and helping them to manage their condition well from the start can have massive life-long impacts for them.
Over recent years, its impossible to avoid the issues of obesity, and paediatrics is no exception to this. However, I've come to realise how little we really understand about it as a condition, about why some people put on weight easily and others seem "resistant"; we have also come to realise that body fat behaves as part of the body's endocrine system, releasing (and responding to) hormones, so I became interested in learning more about these interactions.
This interest has seen my research lead me into the area of brown fat and how it can affect the health of both well people and those with medical problems such as diabetes. With this in mind, I have helped to develop a novel technique for imaging brown fat which avoids the large radiation doses associated the current standard method (PET-CT).

My role sees me maintain a balance between clinical work with children, and academic work. This helps to ensure that the academic work is always directed towards improving clinically important problems.
Michael Symonds
I am an international expert in adipose tissue development and have pioneered the use of thermal imaging as a non-invasive technique for measuring brown adipose tissue function in children, adolescents and adults. We are now providing training and guidance in the use of this technique to many groups around the world. My group is also using this technique to complement other approaches for assessing brown fat function such as MRI as well as using it to directly examine the influence of environmental, dietary and pharmacological interventions. An important step in making progress is now to establish a credible cell culture system.
---
Project Backers
31

Backers

103%

Funded

$5,167

Total Donations

$166.71

Average Donation