About This Project
Water is a highly contested resource subject to vastly unequal distribution and localized shortages. To improve citizen advocacy, I work with underserved residents in Accra (Ghana) and Cape Town (South Africa) to understand how they articulate and assert water rights through legal cases and broader activist campaigns. This research creates traditional academic articles, tools for policy makers and improved strategies for community activists.
Ask the Scientists
Join The Discussion
What is the context of this research?
Millions of people lack consistent access to affordable water. Particularly affecting women and children, water insecurity has manifold negative impacts on individual and community factors such as health and income. A significant cause of this insecurity is political inequality which creates specific shortages.
Present research has focused on how citizens understand their rights, responsibilities and the ways resource shortages impact their daily lives. Projections suggest that 2/3rds of the global population will live in urban areas by 2050. Therefore, more research must focus on how disadvantaged urban citizens understand their water rights and how they use the court system as part of broader campaigns to secure their access to water.
What is the significance of this project?
Empowering citizens and working through the court system is one of the best ways to address water inequality. However, to create more successful strategies, citizen legal struggles must be understood in a broader social context including protests and awareness campaigns.
This project is situated in two sites. Cape Town has been a leader for the human right to water, but there are still significant inequalities around availability. Accra has significant water challenges, including quality concerns and heavy reliance on water vendors.
These sites reflect global trends in water governance - allowing broader conclusions about how citizens effectively advocate for water in different political contexts and how governance influences citizen understandings of rights.

What are the goals of the project?
Fieldwork in 2017 will engage citizens active in water advocacy. This will use two methods for data collection common to studies focused on questions of power, politics, and the environment.
First, this fieldwork will conduct archival research on cases and administrative hearings to map a history of how rights are advanced and their acceptance by courts. Second, structured and semi-structured interviews will be conducted with key players. These community activists, lawyers, judges, and water managers will detail the creation, implementation, and effectiveness of campaigns such as awareness raising and protests.
Budget
These budget items are the bare minimum needed to travel to and secure housing in the research areas. Failure to achieve this minimum funding level will significantly impact the ability of this research to be completed.
This project is also being funded by the Social Sciences and Humanities Research Council of Canada (SSHRC), the Peter Wall Institute for Advanced Studies at UBC, Go Global at UBC, and the Center for International Governance Innovation.
Endorsed by
After having worked with Dr. Harris and Scott Mackenzie for the past year on research related to water governance and accessibility in Cape Town, I can confidently say that this project is meaningful and interesting. I am excited to see the output from this timely research.
Having worked with Leila Harris, Scott and other scholars on issues of water access in underserved areas in Cape Town, I believe this is an important and exciting research project. I look forward to seeing the results!
Meet the Team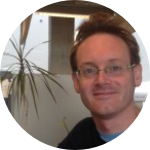 Scott McKenzie
PhD Student
Affiliates
University of British Columbia
View Profile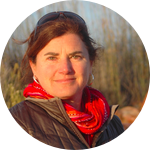 Leila Harris
Dr.
Affiliates
University of British Columbia; STIAS Fellow, Stellenbosch Institute for Advanced Studies
View Profile
Team Bio
EDGES is a research collaborative based at the University of British Columbia. The acronym EDGES identifies the major themes of our research: Environment & Development: Gender, Equity, and Sustainability. The use of the term EDGE is also meant to invoke several of its meanings—highlighting the goal of cutting edge research, signaling the focus of research on marginal and vulnerable populations.
Scott McKenzie
I am a PhD student in Resource Management and Environmental Studies working under the supervision of Dr. Leila Harris. Before UBC, I completed a Bachelors of Arts in Environmental Studies, Philosophy, and American Studies at the University of Kansas and a Juris Doctorate from the University of Iowa. My research and writing focuses how contending notions of scale and regulation affect water policy (within the water-energy-food nexus). My work considers the relationship between the natural environment, human development, and law. He has also worked as a development agent for the United States Peace Corps in Morocco, in the Cairo office of the Near East Foundation, as a private practice lawyer in New Orleans, and at the International Water Resources Association in Montpellier France.
At UBC I am a member of the EDGES research collaborative and the Program on Water Governance. My research is be involved with Experience of Shifting Water Governance: Comparative Study of Water Access, Narrative and Citizenship in Accra, Ghana and Cape Town, South Africa. This collaborative comparative research project is funded by the Social Sciences and Humanities Research Council of Canada and focuses on differing relationship between citizens in underserved areas in Ghana and South Africa, their provision of water, and how they access and interact with the state to mediate this relationship.
Leila Harris
Dr. Leila Harris is an Associate Professor at IRES Institute on Resources Environment and Sustainability and in the Institute for Gender, Race, Sexuality and Social Justice at the University of British Columbia. She also serves as Co-Director for UBC's Program on Water Governance. Dr. Harris's work examines social, cultural and political-economic and institutional dimensions of environmental and resource issues, especially in developing contexts. Her current research focuses on the intersection of environmental issues and inequality / social difference (especially gender and ethnicity), water governance shifts (e.g. marketization, participatory governance, and devolution), in addition to a range of water governance challenges important for the Canadian context (e.g. First Nations water governance in British Columbia, challenges facing small water systems, use of metagenomics for water quality testing, and transformations in support of more sustainable and equitable water governance). Current projects include a SSHRC funded project on everyday access and governance of water in underserved areas of Cape Town, South Africa and Accra, Ghana. The project emphasizes on issues of socio-political difference and inequality, narrative and meanings associated with differentiated water access and governance, as well as shifting state-society relations mediated through variable access in underserved areas. Dr. Harris is also principal investigator for the SSHRC funded International WaTERS Research and Training Network focused on water governance, equity and resilience in the global South.
---
Project Backers
0

Backers

0%

Funded

$0

Total Donations

$0

Average Donation