About This Project
In Peru, about 80% of the illegal trade of wildlife species commercialized in Lima come from the Peruvian Amazon, from regions where arthropod-borne viruses (arboviruses) such Dengue, Yellow fever, Chikungunya, and Zika co-circulate. Our aim is to determine whether illegally commercialized new-world primates are infected with arboviruses. To do so, monkeys confiscated by the National Forest and Wildlife Service in Lima will be screened for arbovirus infection using molecular techniques.
Ask the Scientists
Join The Discussion
What is the context of this research?
The illegal trade of wildlife species is one of the largest and most profitable illicit business in the world. In Peru, there is limited information but some estimations suggest that 80% of the wildlife animals commercialized in Lima come from the Peruvian Amazon regions, where some arthropod-borne viruses such as dengue, zika and yellow fever could be found circulating among the human population. Neotropical non-human primates represent the most illegally commercialized mammals in Lima and little is known about their condition as hosts transporting these viruses from the jungle to urban areas. Therefore, this project aims to study the presence of certain arboviruses (Flaviviridae family as Dengue, Yellow Fever and Zika virus) in seized monkeys confiscated by Peruvian authorities.
What is the significance of this project?
The illegal commercialization is not just a problem that could impact the preservation of the ecosystems but also represent a public health issue, providing a pathway for the transportation of pathogens. In some South-American countries, the presence of arboviruses in free-ranging non-human primates has been reported. Particularly in this project, a special concern arises since the presence of the vector Aedes aegypti in Lima could facilitate the spreading of these viruses in a city of about ten million of inhabitants, where some arboviral infections have been reported by the Ministry of Health.
What are the goals of the project?
Our goal is to determine whether confiscated non-human primates are currently infected or were exposed to arboviruses. Our findings will be reported to the Peruvian authorities and will also be presented in a international conference. This study is performed in collaboration with the National Forest and Wildlife Service (SERFOR).

Starting in July 2019, confiscated non-human primate species belonging to the genus Cebus, Sapajus, Saimiri, Callithrix, and Ateles will be enrolled. After clinical evaluation, a protocol of anesthesia will be carried out and blood samples will be taken. The Pan-flavi assay and Luminex technology, will be performed in the samples for the simultaneous detection of different arboviruses.
Budget
We have already obtained the permission of the Peruvian authorities and approval of our Ethics Committee to perform this project. Unfortunately, we couldn't obtain the money to collect the samples and do some tests yet. This grant is a great opportunity to obtain initial data regarding potential arboviral reservoirs in the Peruvian Amazon and start a new field of research in arbovirus detection in non-human primates in Peru. This preliminary data would allow us to apply for bigger grants. In the future, the information generated by this project will be very useful to elaborate recommendations to implement sanitary control measures in order to prevent the spread of arboviruses from the jungle into urban areas.
Endorsed by
I was Fernando's advisor for six months during his research internship in my laboratory of Virology at the College of Veterinary Medicine at Cornell University. I recognize that his skills and commitment to research of infectious diseases will help him fulfill all the objectives proposed in this project. This is a very significant project that embraces issues of both primate preservation and human health. Therefore, I strongly encourage you to make it possible for Fernando and his team to carry out this important study.
The Peruvian Amazon is a hot bed for arboviral disease emergence. Epidemic and surveillance reports now evidence cocirculation of Dengue, Chikungunya, Zika and Yellow fever viruses in large parts of South America, along several other arboviruses which are geographically still more confined. This study is interesting and relevant because it could help in revealing the role of wildlife in arbovirus circulation in the Amazon and could guide local authorities, health agencies and civilians about awareness and prevention.
Project Timeline
We have planned to collect the samples of non-human primates during the entire year of 2019 because it depends directly on rescue efforts performed by SERFOR officials and the Peruvian national police. Meanwhile, the analysis of samples is going to be made using protocols for RNA extraction and arbovirus qPCR detection already standardized. We expect to conclude the results of the animals evaluated by December 2019 and present the results in international conferences and journals by 2020.
Jun 03, 2019
Project Launched
Aug 02, 2019
PCR assay has been set up and validated
Aug 31, 2019
First samples have been screened
Oct 05, 2019
Positive samples have been confirmed by sequencing
Oct 24, 2019
Measure of antibodies against different arboviruses by Luminex technology in the Institute of Tropical Medicine, Antwerp 
Meet the Team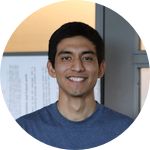 Fernando Javier Vilchez Delgado
Associate researcher
Affiliates
Institute of Tropical Medicine Alexander von Humboldt, Cayetano Heredia University
View Profile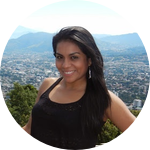 Francesca Falconi
PhD Student
Affiliates
Institute of Tropical Medicine Antwerp
View Profile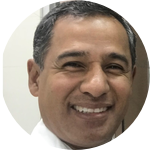 Michael Talledo Albújar
Doctor, Research Associated
Affiliates
Institute of Tropical Medicine Alexander von Humboldt, Cayetano Heredia University
View Profile
Team Bio
The Virology Unit of the Institute of Tropical Medicine "Alexander von Humboldt" under the guidance of Dr. Michael Talledo belong to Cayetano Heredia University and has diverse opportunities for scientific research. We are a united group involved in a continuous education program that includes seminars twice a week, laboratory meetings to discuss the progress of the projects and journal clubs to update our knowledge and encourage our critical thinking.
Fernando Javier Vilchez Delgado
I studied Veterinary Medicine and Animal Husbandry at Cayetano Heredia University in Peru (2019). I am passionate about studying infectious diseases of wildlife animals, especially those that could also impact the human population. My first experience in research was during my second year of undergraduate studies, being in charge of a field study about abortion events in Peruvian Fur Seals (Arctocephalus australis). The results of this project were presented and awarded in different national and international conferences. During 2017, I had the opportunity to spend an academic year in the School of Veterinary Medicine and Animal Science at São Paulo University in Brazil, where I became passionate about the study of infectious diseases. Also, I had the opportunity to been trained in Hector Aguilar-Carreno virology lab at Cornell University, College of Veterinary Medicine.
Currently, I am part of the Virology Unit of the Institute of Tropical Medicine "Alexander von Humboldt" (IMTAvH) of Cayetano Heredia University in Lima, Peru. My research interests are zoonotic diseases of wildlife animals, especially those transmitted by arthropod vectors.
Francesca Falconi
I am a PhD student at the Virology Unit at the Institute of Tropical Medicine in Antwerp, working on the understanding of the antibody responses against arboviruses with the aim to identify better seromarkers for diagnostics purposes. During my visits to the field in Yurimaguas and Iquitos in the Peruvian Amazon, I gained a greater commitment and passion for my project. I have seen the shortcomings regarding access to better treatments, diagnostic and control methods that people face in endemic areas. Hence, there is a necessity to translate the research to stringent conditions found in low socioeconomic environments, where most affected people live. Besides, since arborviral diseases represent an emerging worldwide health problem, there is a need to determine sources or activities which could contribute the the spread of this viruses from the jungle to urban areas. This is the main goal of this project.
Michael Talledo Albújar
I am an associated researcher of the Institute of Tropical Medicine Alexander von Humboldt, Universidad Peruna Cayetano Heredia. Since 2005 we have working wth tropical infectious diseases. We started with diagnosis of HTLV-1 infections and genetic susceptibility to develop HAM/TSP in HTLV-1 infected patients and since 2017 we have expanded our research to arbovirus diagnosis.

Additional Information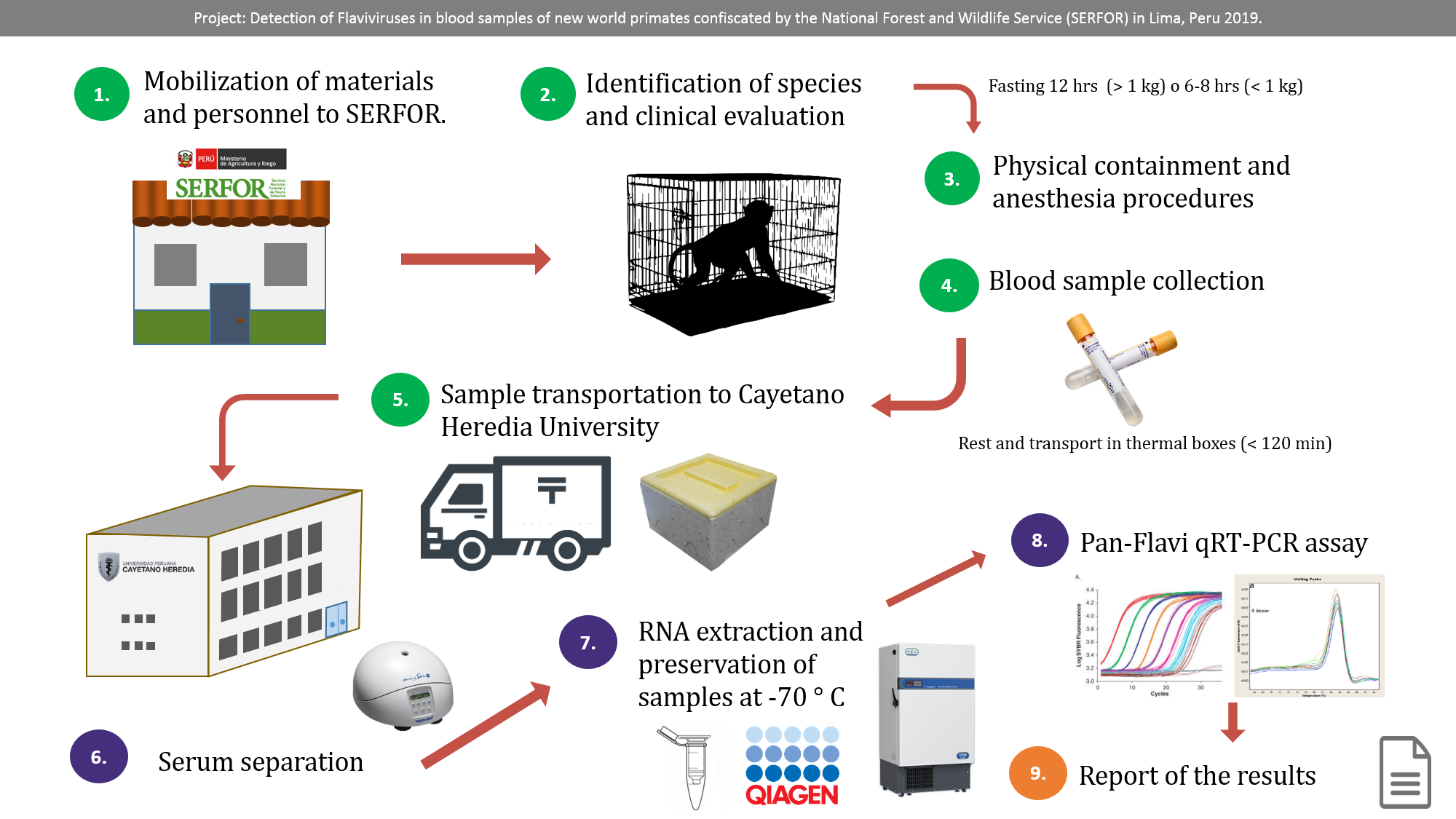 ---
Project Backers
10

Backers

6%

Funded

$236

Total Donations

$23.60

Average Donation