About This Project
Our project explores how different values affect attitudes about conservation and biodiversity in Peru by conducting consumer choice experiments with Peruvians from both urban and rural areas surrounding four cities. The results will be used to orient overall conservation policy and support the design of cost-effective conservation initiatives.
Ask the Scientists
Join The Discussion
What is the context of this research?
Currently, the world is facing a growing global population, challenges with climate change, and decreasing agrobiodiversity. 900 million individuals worldwide are malnourished (Kahane et al. 2013). The Food and Agricultural Organization estimates 90% of global food supply comes from 15 crops; mainly corn, wheat, and rice (Montenegro de Wit 2016). As climate change worsens, soil salinity increases about 10% each year which could impact crop growth and ecosystems (Ruiz et al. 2014). Amidst these concerns, agrobiodiversity has the potential to support a more sustainable future. Using tools from behavioral economics, we intend to find out what people know about agrobiodiversity and if they value it, with the goal of designing policies to improve people's lives.

What is the significance of this project?
Peru is known for vibrant and diverse varieties of traditional potatoes and quinoa. It, however, also faces increasing homogenization of these staple crops and collapsing agrobiodiversity.
Agrobiodiversity matters. It matters in protecting farmers and consumers from external shocks that could wipe out sources of food for the country and region; it matters in preserving Peruvian identity; and it matters in conserving the environment and combating climate change.
In order to understand the trend towards decreasing agrobiodiversity, we need data on individual behavior to understand the demand for conservation to inform policy. Through our research, we hope to find out if and whether and how much Peruvians value agrobiodiversity.
What are the goals of the project?
In June 2017, we will arrive in Peru to pilot survey instruments and begin the data collection process. We will assess the how individuals of Peru value conservation and agrobiodiversity. Specifically, we will randomly implement treatment and control surveys throughout rural and urban areas of Lima, Huancayo, Puno, and Cuzco. The treatment surveys will include "priming" information about food security and national identity to see how exposure to information affects individuals' willingness to pay. The control surveys will not include "priming" information. We will also collect additional demographic information and a choice set to evaluate how much individuals would spend to conserve and what attributes of conservation matter most.
Budget
We have secured some funding from the University of San Francisco to cover researcher flights and basic living expenses, along with some in-country travel costs.
Your contribution will help fund the data collection for our project. The two major costs associated with our data collection are enumerator wages and participation payouts for subjects.
While we both speak basic Spanish, using enumerators ensures that surveys are conducted in a smooth and appropriate manner where local dialects are accounted for, and any questions can be answered smoothly and efficiently.
Payment for participation is crucial both in order to fairly compensate subjects for their time. We also present the opportunity for participants to donate part of their payment to Bioversity International. This serves as an important robustness check for the willingness to pay experiment, in which we check for consistency between hypothetical and real world decision.
Endorsed by
Agrobiodiversity is key to ensure food security & reduce malnourishment of millions around the world. Yet, in the last decades we have seen biodiversity decline dramatically. Peru is home to the world's largest rainforest--the Amazon--and one of the top megadiverse countries in the world. Thus, understanding how much Peruvians are willing to pay for their agrobiodiversity is fundamental. Using behavioral economic techniques this study aims to generate rigorous evidence to inform policymakers how to effectively implement conservation policies.
This is a very worthwhile project being carried out as a collaboration between graduate students from the University of San Francisco and researchers from Bioversity International. Using both well-established and novel experimental methods, the research team seeks to provide Peruvian policymakers with sound estimates of domestic consumers' willingness to pay for the cultivation of ancient varieties of quinoa and potato, with the goal of preserving farm-level biodiversity.
This is really neat project who will estimate how much Peruvians are willing to pay to protect their agro-bio-diversity. The research team is very well prepared on how to carry this project on. The knowledge deriving from this research will inform policy makers on best policy to protect biodiversity.
Project Timeline
The research will be conducted over approximately 2 months this summer. Once we arrive in Peru, we anticipate each location will take 10-12 days for data collection, which allows time for piloting and time to acclimatize to the altitude as we move from city to city.
May 09, 2017
Project Launched
Jun 03, 2017
Travel to Lima, Peru to meet with Adam Drucker of Bioversity International and Willy Pradel of the International Potato Center.
Jun 07, 2017
Travel to Cusco, Peru, to recruit and train the first set of enumerators and conducting initial pilot testing.
Jun 14, 2017
Begin data collection in Cuzco, Peru (both urban and rural samples).
Jun 30, 2017
Take a much needed break for 4th of July weekend to see Machu Picchu (we'll send you a picture!)
Meet the Team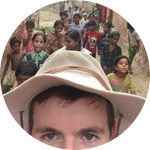 Craig John Charles Scott
Graduate Student
Affiliates
University of San Francisco
View Profile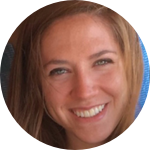 Sarah Elmes
Graduate Student: MS International and Development Economics
Affiliates
University of San Francisco
View Profile
Team Bio
Advising us on this project are:
Professor Elizabeth Katz, of the University of San Francisco's International and Development Economics Program
Adam Drucker, of Bioversity International
Willy Pradel, of International Potato Center
Craig John Charles Scott
I am a first year graduate student at the University of San Francisco's M.S. International and Development Economics Program.
I'm really excited to be working in Peru this summer, as practicing my Spanish was a top priority for research destinations!
I fell into the field of economic development purely by chance, after taking Principles of Microeconomics as a general elective in community college. I was hooked on the subject, but had no interest in banking or finance - I wanted to do meaningful work that made a difference. Development was a natural fit!

I've previously conducted qualitative research in India on the costs and benefits of private versus public primary education. I'm also currently working on a series of short analytical pieces which explore the feasibility of a universal basic income in the United States.

I earned my B.A. in Development Economics from the University of San Francisco, and an A.A. in Economics from Foothill College.
Sarah Elmes
I am a first year graduate student at the University of San Francisco. Focused on applied econometrics and microeconomics, my research interests include experimental and behavioral economics, international health, and food security. I am particularly drawn to this project because it connects food systems with understanding how people think and act.
Prior to enrolling in the International and Development Economics MS program, I conducted field work throughout Central America and the Caribbean related to social entrepreneurship and business development. With experience in social investment funds, nonprofit institutions, and start-ups, I am interested in finding evidence based approaches to maximize social impact.
I hold a dual degree in International Affairs and Human Services from Northeastern University.
---
Project Backers
4

Backers

12%

Funded

$234

Total Donations

$58.50

Average Donation