About This Project
As the SES Elodie Sandford Explorer I am working with the Ugandan Wildlife Authority and Wildlife Conservation Society to develop the most recent estimates of population density for African lions, leopards and spotted hyena in the Queen Elizabeth National Park (1978 km2), southwestern Uganda. I will also work with a team to assess the conflict of these species with livestock farmers in strategic locations on the park's edge and in villages located within the park.
Ask the Scientists
Join The Discussion
What is the context of this research?
Africa's large carnivores are in decline across much of the continent.
The Queen Elizabeth National Park in southwestern Uganda is an important refuge for African lions, leopards and spotted hyena (Omoya et al. 2014; Treves et al. 2009). Acoustic call up surveys implemented in 2008 estimated 140 African lions and 211 spotted hyena in the park (Omoya et al. 2014) and there are no estimates available for African leopards.
Our team will update information on the population density of African lions, leopards and spotted hyenas and examine key locations of human-carnivore conflict in and on the borders of the park. We will train two Ugandan university students and run two workshops for the Ugandan Wildlife Authority and WCS on counting large carnivores for surveys in 2019 onwards.
What is the significance of this project?
There is a general lack of data on the population status of African lions across the continent and the confidence (precision) of current estimates across the majority of locations in Africa are very wide. We will trial a new spatial method to better estimate lion numbers using whisker spots and capture recapture models.
Our team will also perform the first population estimates of African leopards in Uganda.
This information along with examining critical hotspots of human-carnivore conflict (mainly with livestock farmers) will feed into management plans developed by the Ugandan Wildlife Authority, Wildlife Conservation Society and numerous specialist groups including CITES, IUCN Red List, African Lion Working Group and the IUCN Cat Specialist Group.
What are the goals of the project?
Our project has five overarching goals:
1) Update African lion numbers in Queen Elizabeth National Park using the latest spatial capture recapture statistics and whisker spots of lions
2) Provide the first estimates of African leopard density in QENP and update hyena numbers using spatial capture recapture and flank identification
4) Develop a spatially explicit human-carnivore conflict risk map using occupancy modelling in QENP
3) Provide 100 camera traps to WCS and UWA staff for future population surveys
4) Train at least two students from Makerere and Ndejje Universities in Uganda in density estimation of large carnivores and run at least two workshops with UWA and WCS field staff in density estimation techniques for large carnivores
Budget
We have raised the majority of the funds needed for this project but this final US$ 5000 will help us secure the necessary equipment and field resources to complete our camera-trapping and train local Ugandan scientists. This small funding project will also allow you to help African lions and local scientists directly!
Endorsed by
This project is essential for us to understand what's happening with large carnivore numbers in Uganda. Estimating predator numbers is a tricky business, so this method should come up with a more accurate number so that we can determine what the true baseline is for some of these species, as well as work out trends in population numbers for others. It'll also be very useful to know where the conflict hotspots are so that we can focus interventions here. I know of no other big cat biologist who has more dedication & tenacity than Alex!
Project Timeline
Fieldwork: 1 September 2017 - 1 June 2018
Analysis camera-trapping data: February 2018
Analysis of mark re-sight photography data: March 2018
Analysis of DNA-based density estimates: July 2018
Write up of project results: August 2018
Jul 27, 2017
Project Launched
Sep 01, 2017
Travel to Queen Elizabeth National Park
Jun 01, 2018
Complete field data collection
Jul 01, 2018
Complete field data analysis
Aug 31, 2018
Complete field data results write up
Meet the Team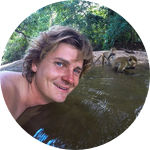 Alexander Braczkowski Jnr
Doctoral Researcher
Affiliates
University of Queensland, Wildlife Conservation Society
View Profile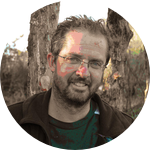 Andy Plumptre
Dr
Affiliates
Conservation Science Group, Cambridge University Senior Scientist Wildlife Conservation Society
View Profile
ARJUN GOPALSWAMY
Dr
Affiliates
Indian Statistical Institute and Department of Zoology, University of Oxford
View Profile
Team Bio
We are a diverse and multi skilled team comprised of African and international scientists. We are working collectively with the Ugandan Wildlife Authority and Wildlife Conservation Society to perform the first ever leopard density survey and update recent numbers of African lions and spotted hyenas. We are also assessing conflict hotspots of these species with local farmers in Queen Elizabeth National Park and on its borders.
Alexander Braczkowski Jnr
My name is Alex Braczkowski and I'm a big cat biologist and cameraman from Durban South Africa. I'm headed to Uganda to link up with the Wildlife Conservation Society and Ugandan Wildlife Authority to do the first ever leopard census in the country (Queen Elizabeth National Park) and update African lion and spotted hyena numbers there. I'm also working with the WCS and UWA to examine areas of human-carnivore conflict (mainly over livestock) in the park and on its boundary.
Andy Plumptre
I have been working in the Albertine Rift region, Africa's most biodiverse region for vertebrates, since 1988 and have been involved with conservation of eastern gorillas, chimpanzees, elephants and large cats. Work we have done to conserve Uganda's lion populations include monitoring the famous tree-climbing lions of Ishasha, undertaking the first call-up survey of lions and hyaenas in Uganda, supporting pastoralists with projects to supply water and improve rangeland so that conflicts with lions are reduced and monitoring livestock kills and what it will take to compensate local people for livestock losses. However poisoning of lions in retaliation for livestock loss is still a major cause of the death of adult lions and the key issue to tackle if their numbers are to rebuild. Supporting this project will help stop the decline in their numbers

ARJUN GOPALSWAMY
I am a mathematical ecologist working on the conservation and population assessments of large carnivore populations in both India and Africa. My study species include Tigers, African lions, leopards and cheetahs and I hold a PhD from the University of Oxford and will be supervising Alex on his PhD field research in Uganda. I will also be implementing several workshops with the Ugandan Wildlife Authority and Wildlife Conservation Society on the density estimation of African carnivores.
---
Project Backers
19

Backers

29%

Funded

$1,407

Total Donations

$74.05

Average Donation