About This Project
The stigma of substance use disorder (SUD) may be as harmful as the disorder itself. Strategic disclosure is one way to help people deal with SUD stigma. Honest, Open, Proud (HOP) is an evidence-based approach to promoting strategic disclosure. The purpose of this project is to conduct community based participatory research (CBPR) to adapt HOP for SUD. CBPR is a prominent approach to public health that engages people with SUD in all phases of program development and evaluation.
Ask the Scientists
Join The Discussion
What is the context of this research?
A National Academy of Science report (2016) concludes that the stigma of substance use disorders (SUD) may be as harmful as the disorder itself. People with SUDs are less likely to engage in treatment to avoid the stigma associated with it (Corrigan et al., 2017a,b). This may be especially worse as America struggles with its opioid crisis. Strategic disclosure is an essential element in dealing with the stigma of SUD (Corrigan & Rao, 2012). Honest, Open, Proud (HOP) is a three-step program developed by people with mental illness to address their stigma: (1) consider pros and cons of disclosing, (2) learn safe ways to disclose, and (3) craft one's personal disclosure story. The goal of the proposed study is to develop HOP for people with SUD.
What is the significance of this project?
HOP has been adapted for other conditions including people with Tourette's Syndrome and Alzheimer's Disorder. Each adaptation is conducted as community-based participatory research (CBPR). CBPR, a prominent approach to program development and evaluation in public health, is a partnership between scientists and people within the community of concern: e.g., people challenged by SUD. This group is typically people from low SES who have been challenged by homelessness and/or incarceration. Scientists and people with lived experience work together to complete the goals of a project; in this case, adapting HOP for people with SUD. The CBPR team does this through an iterative process, adapting the original HOP program based on focus group feedback from the SUD community.
What are the goals of the project?
Over a one year period, we will use resources from the funded proposal to recruit a CBPR team of people with SUD (people challenged by different substances [alcohol, opioids, crack] currently or in the past). The CBPR team also includes services researchers and administrative support. Through qualitative research, the CBPR team will develop an interview guide to conduct focus groups with people with lived experience. Findings from these groups will be used to adapt the three part structure of HOP. We use a CBPR process developed previously by our group (Sheehan, Ballentine et al. 2015).
Budget
Why are we submitting a request to Experiment.com to support this project? Dr. Corrigan's research on stigma and disclosure has been supported by NIH grants for more than 15 years. NIH, however, will not fund CBPR, nor the kind of development work needed to make sure HOP represents the interests and perspective of people with SUD. Successful results of this project will lead to an experimental test of HOP-SUD. ALL of the money for this project will go to people with lived experience of SUD. Typically, these will be people with low income. $3000 is requested to support six CBPR team members with lived experience for ten meetings. $1200 is requested to engage 30 people with lived experience in focus groups led by the CBPR team. Research staff from Corrigan's team will provide all administrative support without cost to this proposal. With 8% platform fees and 5% processing fees, we request $4746.
Endorsed by
Substance use disorders are among the most severely stigmatized conditions, putting a huge additional burden on persons with SUD. Pat Corrigan has done tremendous, pioneering research on the stigma of both mental illness and SUD. HOP, one of his latest projects, has been proven effective, and adopting it to SUD is highly promising - and urgently needed. Doing CBPR for this purpose is just the right way to connect our research to the community we serve, so I gladly and fully endorse Dr. Corrigan and his team for starting this great project.
This is an important and timely project. It is particularly important to involve people who have experienced a substance use problems at every stage of program development, including community based research. Dr. Corrigan and his team are eminently qualified to conduct this work and have a long and successful track record of involving people with lived experiences of mental and substance use problems. Well done!
This is a very timely and important project. The stigma associated with substance use and addiction is a primary reason that only about 1 out of 7 people experiencing a substance use disorder will get help. Corrigan and his team are doing wonderful work reducing the stigma associated with mental illness, There could be no better team to tackle the similar stigma associated with addiction. Especially in these days of the opioid crisis, this is a much needed initiative to save lives.
Project Timeline
Below is the one-year timeline of our project to adapt Honest, Open, Proud (HOP) to beat the stigma of Substance Use Disorder.
Oct 11, 2017
Project Launched
Jan 01, 2018
Recruit CBPR members
Jan 15, 2018
Convene first CBPR Meeting: Consensus on the problem of stigma for SUD, brief review of HOP to address stigma of SUD, plan for qualitative research (logistics of focus groups)
Mar 01, 2018
Conduct focus groups and collect transcripts
May 01, 2018
Complete coding of qualitative data from focus groups and obtain feedback from CBPR team
Meet the Team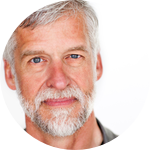 Patrick Corrigan
Distinguished Professor of Psychology
Affiliates
Illinois Institute of Technology
View Profile
Team Bio
Patrick Corrigan is lead author of the HOP program.
Sonya Ballentine is a project director at IIT, master trainer of HOP, and a person with lived experience who has led several CBPR teams

Christopher Ervin is director of peer navigator services at Heartland Health Outreach in Chicago and also a person with lived experience.
Sonya and Christopher will lead the CBPR team with Patrick providing technical partnership as the science lead.

Patrick Corrigan
Patrick Corrigan is a psychology professor at the Illinois Institute of Technology (IIT) and an expert in the stigma of behavioral health. He has written more than 100 peer reviewed articles on stigma as well as five books. He is editor of Stigma and Health, a journal of the American Psychological Association and lead author of the HOP program. He has conducted two studies on HOP to date.
Additional Information
References
Corrigan, P.W., & Rao, D. (2012). On the self-stigma of mental illness: Stages, disclosure, and strategies for change. Canadian Journal of Psychiatry, 57, 464-469.
Corrigan, P.W, Schomerus, G., Shuman, V., Kraus, D., Perlick, D., Harnish, A., Kulesza, M., Kane-Willis, K., Qin, S., & Smelson, D. (2017a). Developing a research agenda for understanding the stigma of addictions: Part I. Lessons from the mental health stigma literature. American Journal of Addictions, 26, 59-66.
Corrigan, P.W, Schomerus, G., Shuman, V., Kraus, D., Perlick, D., Harnish, A., Kulesza, M., Kane-Willis, K., Qin, S., & Smelson, D. (2017b). Developing a research agenda for erasing the stigma of addictions: Part II. Lessons from the mental health stigma literature. American Journal of Addictions, 26, 67-74.
Sheehan, L., Ballentine, S., Agnew, L., Ali, Y., Canser, M., Connor, J., Jones, R., Laster, E. Muhammad, K., Noble, S., Smith, R., Walley, G., & Corrigan, P.W. (2015). Inspiring change manual: A community-based participatory research manual for involving African Americans with serious mental illness in research. Chicago: IIT. Published with funds provided by the Patient Centered Outcomes Research Institute.
---
Project Backers
10

Backers

12%

Funded

$564

Total Donations

$56.40

Average Donation