Project Results
The success of 2017 could not have been more crucial. Thanks to nearly twenty people joining us in the field who signed up through our Experiment campaign - and thanks to the success of three previous Experiment campaigns - the Bighorn Basin Paleontological Institute took a bold step into the future, as an independent nonprofit organization. We proved that our model of citizen-science funded and crowd-sourced paleontology is not only possible, but popular and successful. We have partnered with world-leading research institutions, have recruited numerous top scientists and are moving forward on several research projects, have re-opened famous dinosaur quarries, and are already planning for an even bigger six-week field season in 2018. Join us! Join the adventure!
Join This Trip
Research trips are a way to join a research project and help with the scientific work.
About This Trip
This is an invitation to work alongside paleontologists for a week (or more!) this summer as we collect, excavate and document the fossilized remains of ecosystems that existed hundreds of millions of years ago. The Bighorn Basin is famously fossil-rich. In previous years volunteers helped excavate T. rex and Triceratops fossils from the Cretaceous and Diplodocus and Allosaurs from the late Jurassic Period rocks. Join our team and contribute to decades-long research projects!
Each summer, we go out to excavate new dinosaur fossils, and we invite volunteers and paleontology students to help us excavate and prepare fossils that we find. We're excited that we are further growing and opening up the program to the Experiment community. This is Bighorn Basin Paleontological Institute's third year running our summer expedition on Experiment.
Every expedition is different, and this will be our longest one yet. We'll be scouring the rugged badlands of the Bighorn Basin for 7 weeks, and in that time we're sure to find and excavate at least one large skeleton. That's in addition to the dozens of smaller fossils we'll recover every day as we revisit known sites and discover new ones.
These expeditions are just the latest in an almost 150 year tradition of paleontological exploration in the region, and you'll be contributing to new and continuing research projects. All specimens are prepared, cataloged and permanently housed at The Academy of Natural Sciences of Drexel University, where scientists and students will be able to study and reinterpret them for generations to come.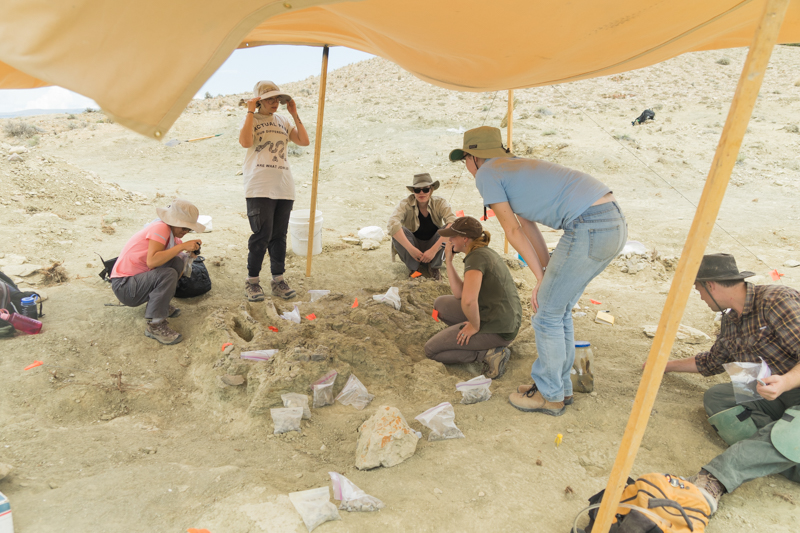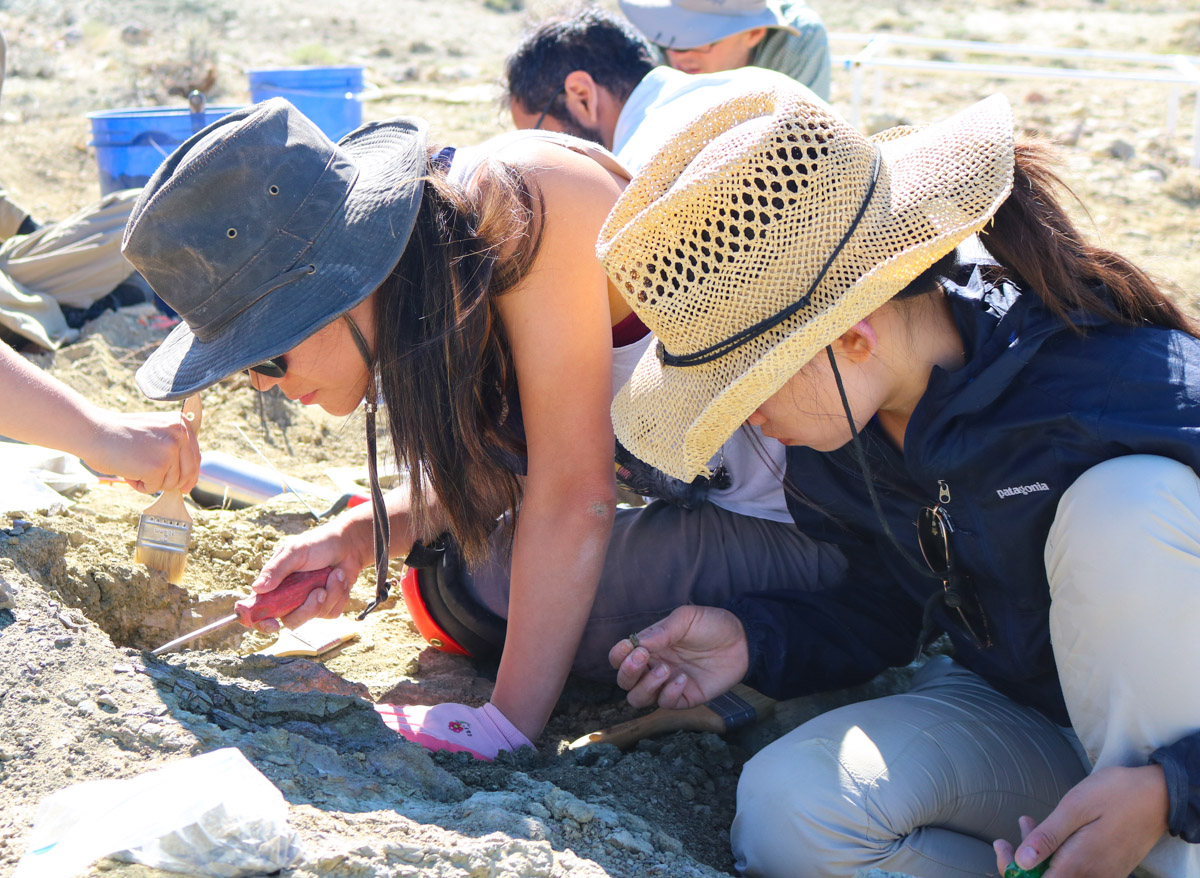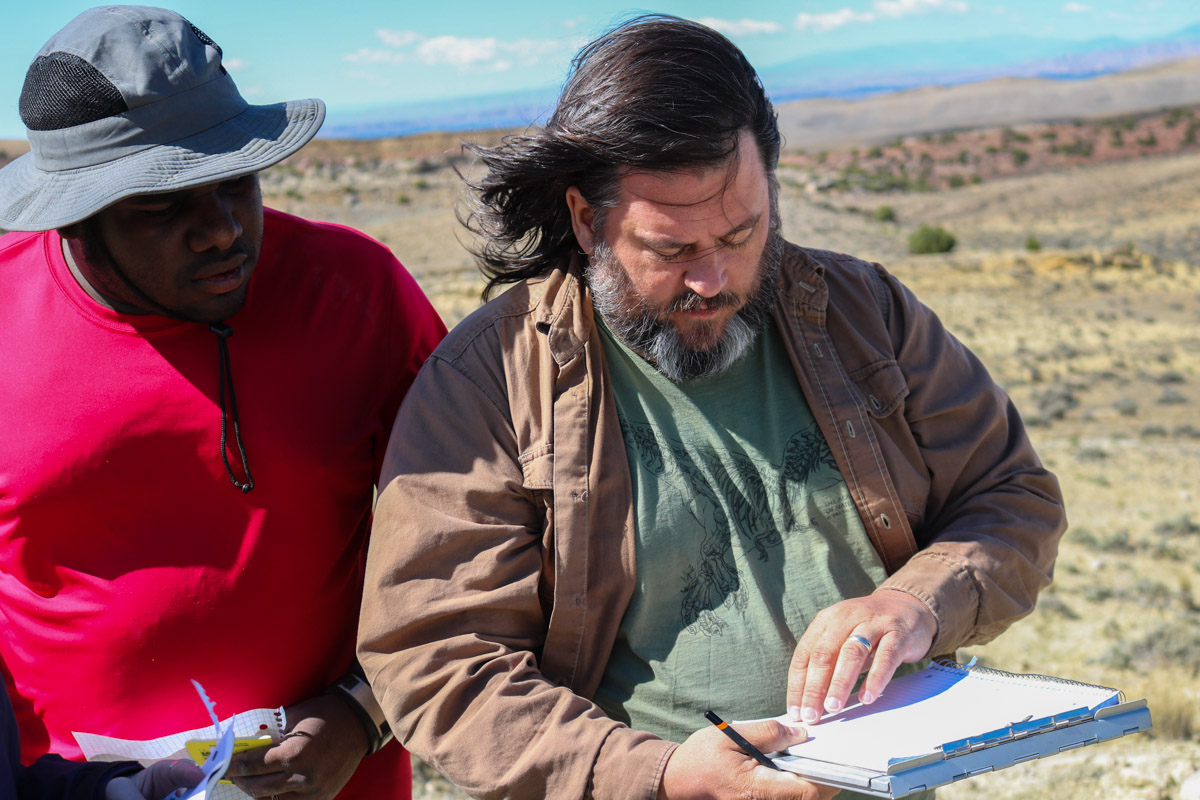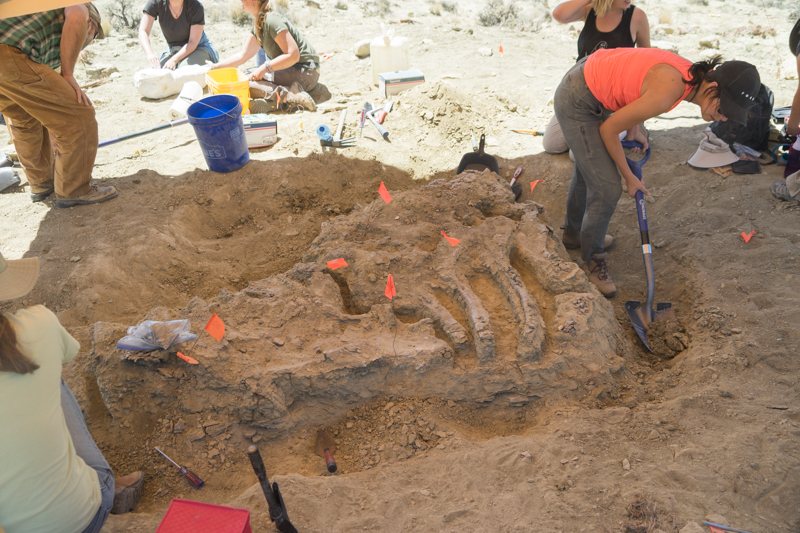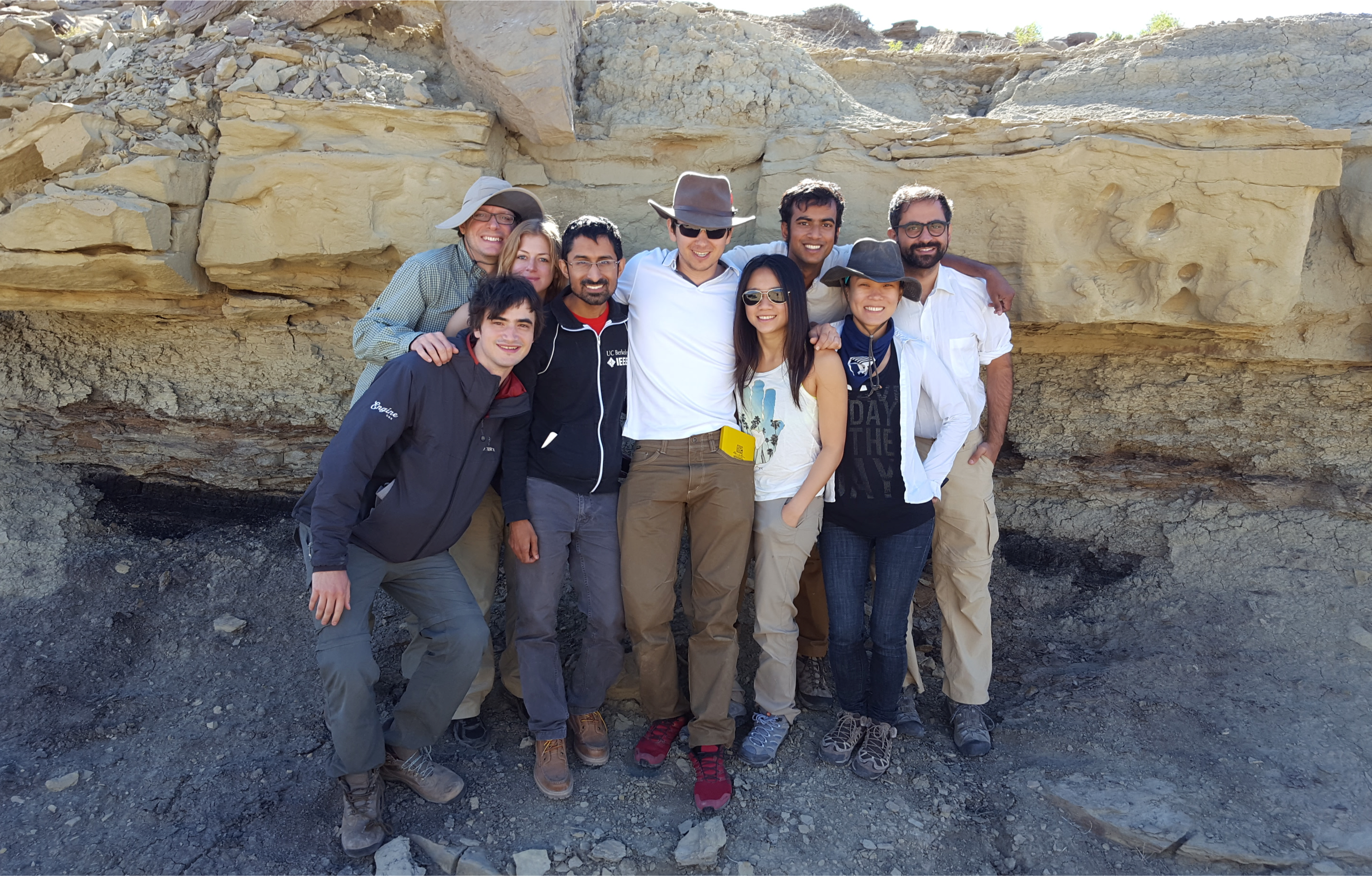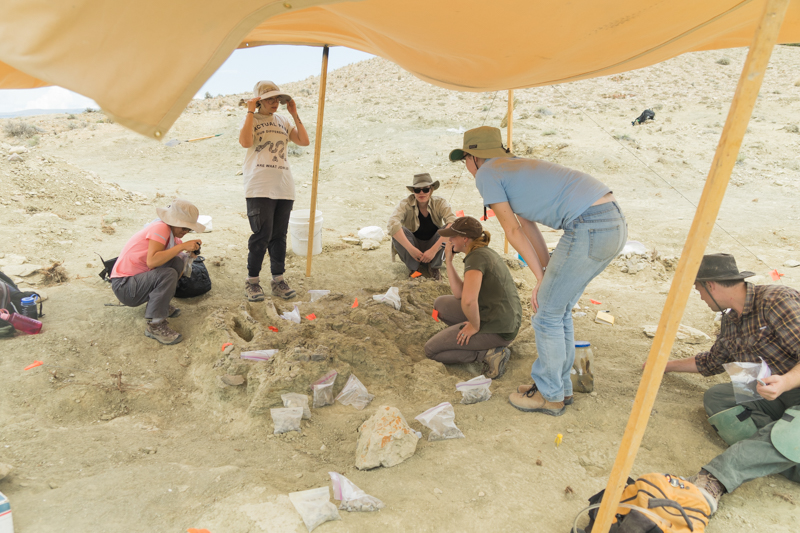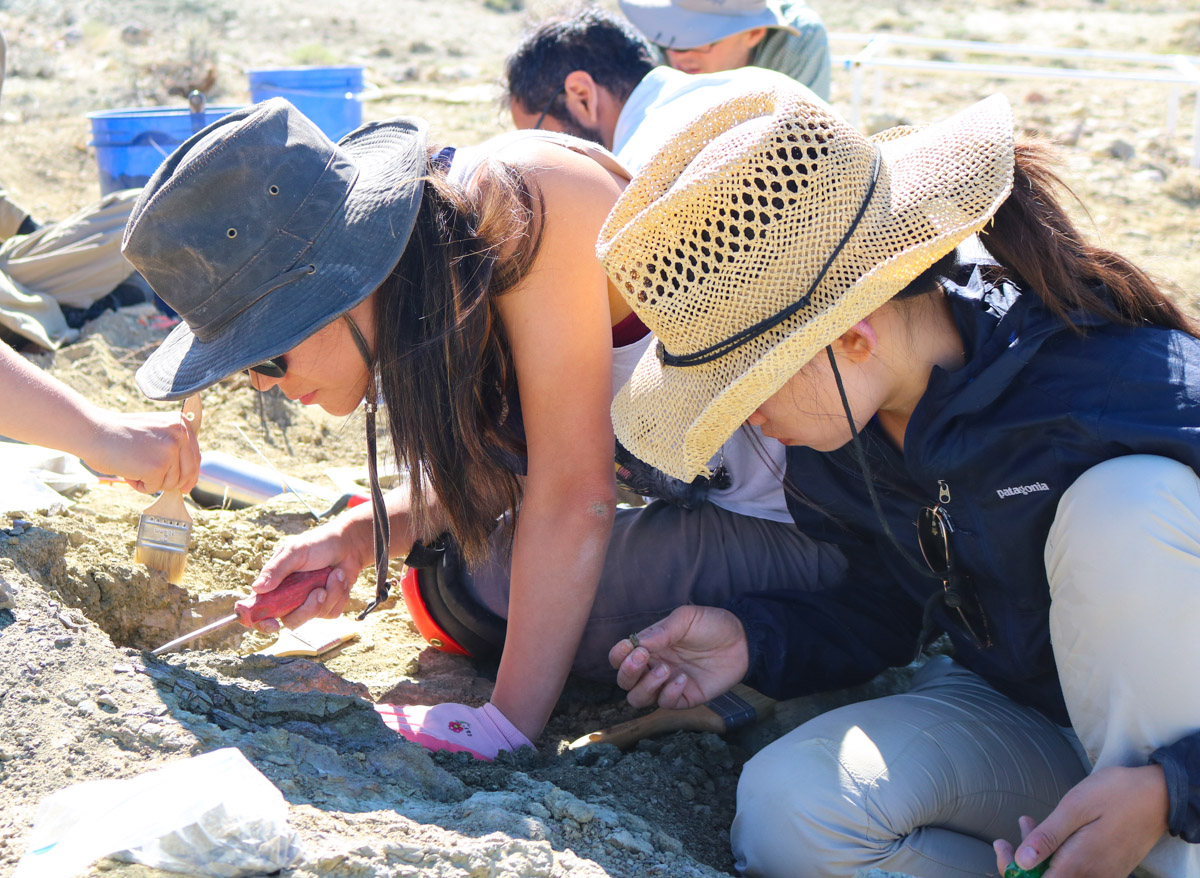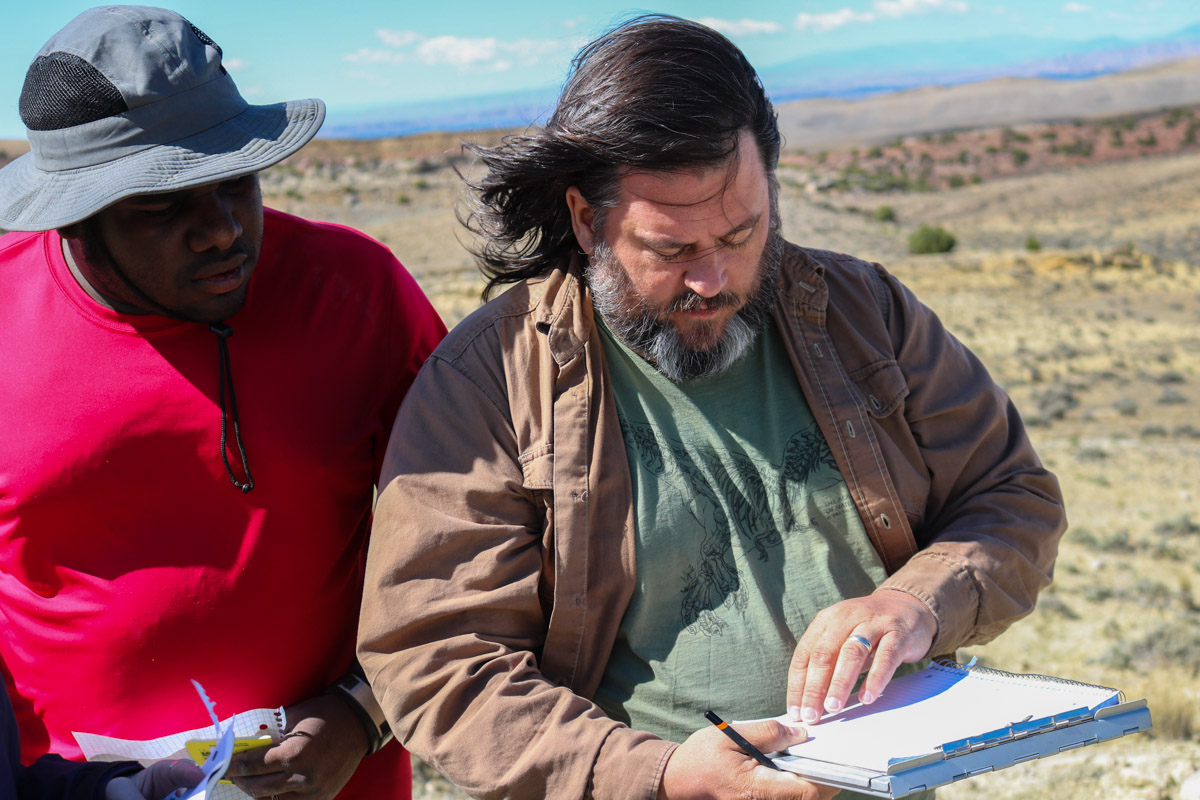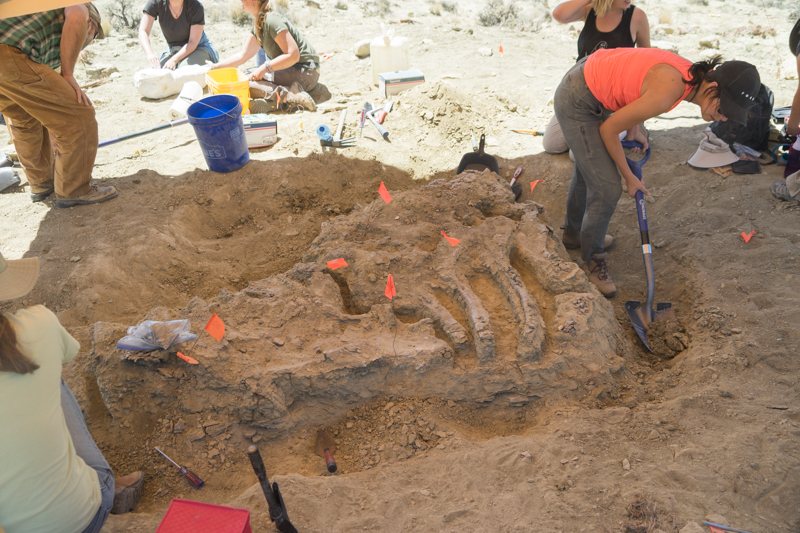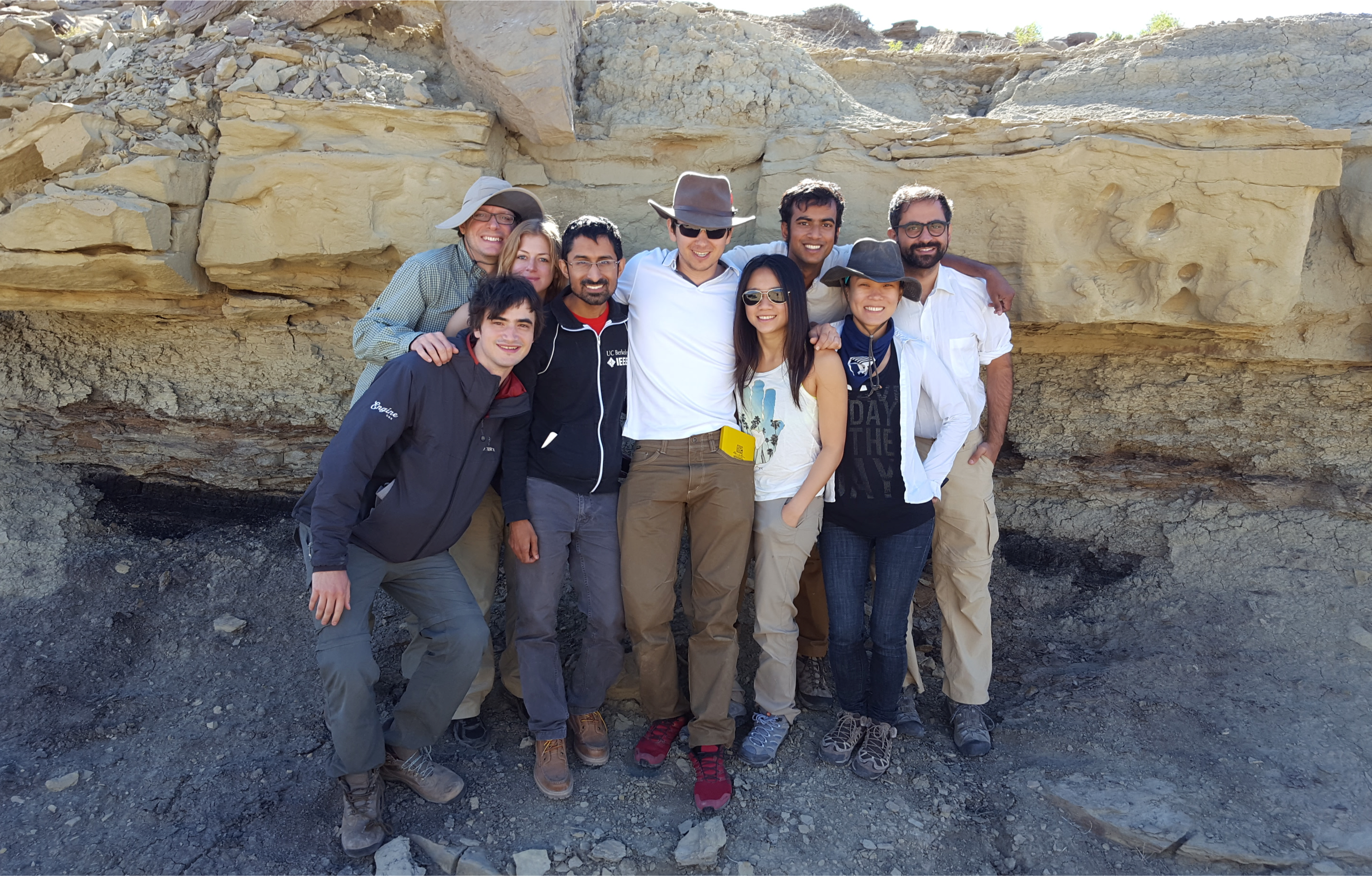 The Bighorn Basin Paleontological Institute is a new 501(c)(3) organization dedicated to paleontology and earth science research and education, led by Jason Schein. Jason is a Paleontologist and worked as Assistant Curator of Natural History at the New Jersey State Museum for the past decade.
When we aren't in the field or conducting research, we are engaging in outreach and education opportunities within our communities, striving to increase awareness and appreciation for our science, and for all science in general.
Where We'll Be
Millions of years ago, the Bighorn Basin was a vast floodplain near the edge of an inland sea. Where we work is located right in the shadow of the Bighorn and Beartooth mountain ranges. A hundred years ago, the area used to be a large coal mining hub. Today, it's mainly farmland but also one of the best areas for excavating new fossils.
What To Expect
The Bighorn Basin Paleontological Institute's public summer field expeditions provide people of almost any age, background, and interest level an opportunity to work alongside, and as, real field paleontologists. You will be part of, and contribute to, decades-long research projects to collect and study the ancient organisms and ecosystems that existed here so many millions of years ago. You will be professionally trained on site to find, identify, collect, excavate, document, and prepare real fossils.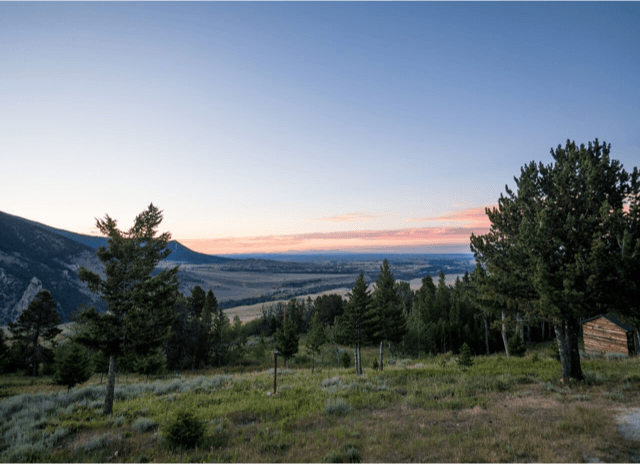 Day 1
YBRA Arrival
We will pick you up from the airport in Billings, MT, or you can arrange your own transportation into the Yellowstone-Bighorn Research Association campus.
---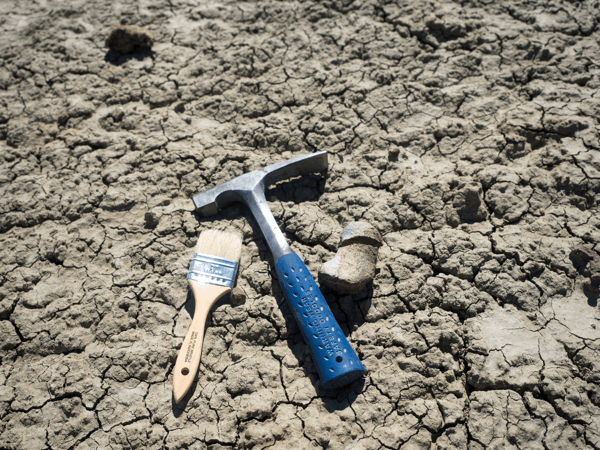 Day 2-6
Digging
Each morning we'll leave as a group to the excavation sites that we've worked at in previous years. Each site has ongoing projects and opportunities to prospect for new finds.
---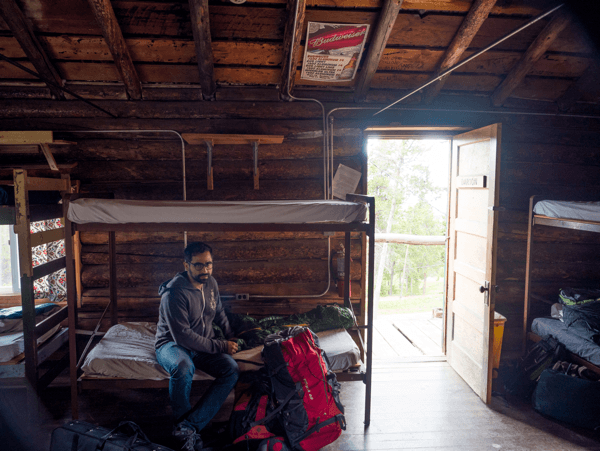 Day 7
Leaving
On the Saturday of your week, we'll drop you off at the airport.
---
Eligibility
To participate in this program, must be over the age of 11. Children 12-17 years old must be accompanied by an adult.
References
Since we've started this program, there have been many finds which have led to academic and scholarly publications. Our fossils are often made available to other scientists for study and collaboration. In addition, I have also been a co-author to many publications in the field of paleontology. Here are a few highlighted publications:
"A gigantic, exceptionally complete titanosaurian sauropod dinosaur from southern Patagonia, Argentina". Kenneth J Lacovara, Matthew C Lamanna, Lucio M Ibiricu, Jason C Poole, Elena R Schroeter, Paul V Ullmann, Kristyn K Voegele, Zachary M Boles, Aja M Carter, Emma K Fowler, Victoria M Egerton, Alison E Moyer, Christopher L Coughenour, Jason P Schein, Jerald D Harris, Rubén D Martínez, Fernando E Novas. Nature Publishing Group, 2014/9/4. Link
"First diagnosis of septic arthritis in a dinosaur". Jennifer Anné, Brandon P. Hedrick, Jason P. Schein. R. Soc. open sci. 2016 3 160222; DOI: 10.1098/rsos.160222. Published 3 August 2016. Link
Please visit our website for more information, and follow us on Facebook and Twitter.
Budget
If you decide to join us this summer, your adventure begins in Billings, Montana. Your fees to volunteer includes room and board, all meals, and transportation to and from field sites for 6 days and 5 nights. We provide all tools, equipment and instruction. Accommodations are at our home away from home, the Yellowstone-Bighorn Research Association.
Endorsed by
This experience will further launch you into a life of scientific exploration and natural curiosity! Be a part of real science! The Bighorn Basin is a great place to experience paleontology and the thrill of discovery. With sights like the Lance and Morrison formations producing dinosaur, turtle, crocodile, fish and other types of fossils there is always something to be totally into and excited about. Join the expedition and live the science!
This is a splendid project supported by a team of outstanding scientists, who also happen to know what they are doing in the field. The study of the evolution of life on Earth underpins so much in the 21st Century and also supplies the hindsight to our planets past, that helps to predict our future. In a world that often seeks to fund 'core science', we must remind ourselves that all science is core, not least that which explore's our past to inform our future.
These field expeditions are important for engaging non-researchers (like me) with the day-to-day science and processes of modern paleontology. I went on a 2016 field expedition and did a variety of field work tasks on a Triceratops and a Suuwassea (fine brush work, chiseling out surrounding stone, prospecting). The research team did a good job of distributing field work, lectures, and social time across the week to ensure a rich and well-rounded experience.
Jason is both an excellent teacher and fantastic human being to spend a week in the desert making discoveries with. I'm going to be joining their expedition for a second year in a row.
Project Timeline
The bulk of our project timeline will be spent out in Montana and Wyoming at the dig sites, where the researchers and campaign backers will be working. There will be some coordination with obtaining permits from the Bureau of Land Management, and we'll keep all the backers updated of this.
Apr 24, 2017
Project Launched
May 15, 2017
Receive our BLM collecting permits
Jun 25, 2017
Spend seven weeks at Field Expedition site excavating, preparing, and cataloging any fossil finds
Aug 12, 2017
Expedition field work ends
Aug 18, 2017
Transport the jacketed fossils back to the Academy of Natural Sciences of Drexel University, where they will be prepared by the museum staff.
Meet the Team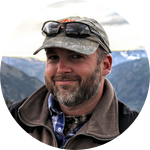 Jason P Schein
Founding Executive Director, Bighorn Basin Paleontological Institute
Affiliates
B.S., Geology, Auburn University M.S., Geology, Auburn University
View Profile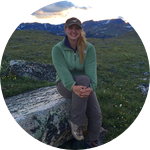 Brittany Malinowski
Assistant Crew Chief & Educator of BBPI
Affiliates
B.S., Biology, Arcadia University /Current M.S. Biological Sciences Student, The George Washington University
View Profile
Team Bio
Every member of our exceptional, experienced staff is dedicated to and personally invested in fulfilling the BBPI's mission:
. . . to collaboratively study, actively preserve, and dynamically interpret the paleontological treasures of the Bighorn Basin and the surrounding region, as well as to promote paleontology and the natural sciences to life-long learners, wherever they may be."

We have worked together as a team and as a family for 11 years around the world.
Jason P Schein
Very simply, I want to do nothing more than surround myself with nature and learn everything I can about it in the short time I have on this planet. I am a natural historian at heart.
I studied geology at Auburn University and paleontology at Drexel University. My publications range a variety of subjects from giant sea turtles to the end-Cretaceous mass extinction. I am most fascinated by the Late Cretaceous marine and terrestrial ecosystems in North America because it allows me to combine my loves of paleontology, nature, the outdoors, and the history and grandeur of the great American West.

I've participated or led expeditions in Argentina and across the United States. As the Founding Executive Director of the Bighorn Basin Paleontological Institute, I now lead annual summer expeditions in the Bighorn Basin in Montana and Wyoming. The BBPI is a nonprofit 501(c)(3) organization dedicated to paleontology and earth science research, education, and outreach.
Suburban Philadelphia, Pennsylvania is where I call home. I fill my "free" time by hunting, fishing, writing, and learning. I love sharing my love and knowledge of the natural world with my family and being a Dad.
Visit bbpaleo.org to learn more about our organization. You can also follow us on Facebook, Twitter, and Instagram.

Brittany Malinowski
Besides having a love for paleobiology, I consider myself to be an avid traveler, videographer/photographer, and writer. I live for summers spent between mountains and desert in search of fossils, and to experience the beauty of the American West.
I am a current graduate student studying biological sciences and evolution, ecology, and systematics at The George Washington University. I also have a passion for teaching and am concurrently pursuing a graduate degree in secondary biology education from Saint Joseph's University.
I have been part of this dig team for over half a decade and am now currently serving as Assistant Crew Chief. My field experiences have led me to Montana, Wyoming, New Jersey, and Southern Africa. I have also been fortunate to work and intern as a fossil preparator at both the Academy of Natural Sciences of Drexel University (ANSP) and the New Jersey State Museum, and served as an informal educator at ANSP. I currently serve as a fossil preparator in the public and behind-the-scenes fossil preparation labs at the Smithsonian National Museum of Natural History.
---
Project Backers
31

Backers

2,707%

Funded

$41,827

Total Donations

$1,230.63

Average Donation