About This Project
Coral reefs worldwide face rapid declines due to climate change and human pressure. We need robust solutions to evaluate coral reef health and support short- and long-term actions for their conservation. Our monitoring network brings together datasets, people, and stakeholders. The data obtained will provide us with tools to assess the health of different areas, their restoration needs, and understand coral reef resilience.
Ask the Scientists
Join The Discussion
What is the context of this research?
This initiative is the first citizen science-based coral reef monitoring network for the Eastern Pacific.

Coral reef monitoring is an incredibly valuable active management tool. Monitoring programs enable assessment of coral reef health, provide context as baselines shift, and inform short- and long-term actions. Learn more about monitoring programs through Global Coral Reef Monitoring Network.

Most monitored coral reefs are in Natural Protected Areas (NPAs) or World Heritage sites. Yet many critically important reefs exist outside those areas.
Long-term monitoring programs face significant challenges around sourcing monitors with the necessary knowledge and abilities. Screening and training solve this problem.
What is the significance of this project?
Coral reef monitoring goes beyond health assessment to provide the baseline data we need for successful conservation actions such as coral restoration. During the past nine years, we implemented restoration programs at close to continent and remote, insular NPA sites. The challenges we faced were not the implementation or success of the restoration technique, but in ensuring the long-term monitoring essential for site rehabilitation, the establishment of highly resilient reefs and future conservation. Furthermore, monitoring lets us know how highly resilient sites can be actively restored and provides us with real-time alerts on events such as coral bleaching and general coral reef status.
What are the goals of the project?
This project will build a long-term monitoring team to provide accurate, fine-scale data on coral reefs. Our purpose is to maintain a long-term monitoring program and bring together datasets, people, and stakeholders, by deconstructing the paradigm that only scientists are capable and responsible for active conservation actions. Obtaining a reliable, real-time dataset will allow us to establish actions in the short and long term, promote conservation actions to restore reefs, determine rehabilitation progress, and be aware of specific events (e.g. bleaching) that require us to take immediate action.

Budget
These funds are part of a larger project.
The online training and first recruitment efforts have been seeded by the U.S.-based conservation nonprofit, Adventure Scientists, allowing us to launch the project: Mexican Coral Reef Monitoring Network.
We are also working to obtain additional partial funding from the National Geographic Society. Dr. Rodríguez-Troncoso is a National Geographic Explorer.
The requested budget will help us to continue building the network so that we can have an impact at the regional level. Volunteer recruitment and training are critical aspects of the project as advanced dive skills and scientific data collection skills are necessary to ensure data quality and project success.
Endorsed by
As a coral scientist with 20 years of experience in the field, I wholeheartedly endorse this project, which seeks to better understand, and ultimately conserve, imperiled coral reef ecosystems in Mexico (one of the most biologically rich nations on the planet). The scientific pedigrees of the team members, as well as their past successes in marine biopreservation in the tropical Pacific, should give anyone with the means to do so the confidence to invest in this important project.
Project Timeline
Our goal is to train volunteer reef monitors for local coral communities. The data they collect will include the presence and abundance of key groups—echinoderms, fishes, coral—and reef structure. Sites farther away from development may be in good health currently, yet they are vulnerable to global-scale events such as ENSO. The project has launched; this funding would enable the next phases.
Jun 11, 2022
First in-person training
Jun 12, 2022
Project Launched
Aug 22, 2022
Recruitment of volunteers for second cohort and online training available to those volunteers
Aug 29, 2022
Establish the first coral reef monitoring database with citizen data
Oct 24, 2022
Second in-person training
Meet the Team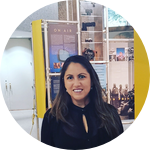 Alma Paola Rodríguez Troncoso
Dr.
Affiliates
Universidad de Guadalajara
View Profile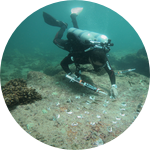 J.J. Adolfo Tortolero-Langarica
Dr.
Affiliates
Tecnológico Nacional de México / IT Bahía de Banderas
View Profile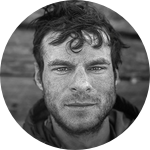 Gregg Treinish
Executive Director
Affiliates
Adventure Scientists
View Profile
Team Bio
Our team is unique in that it unites scientists specialized in the study, rehabilitation, and conservation of coral reefs with Adventure Scientists, a non-profit organization committed to helping their scientific partners get data from the outdoors that are crucial to addressing environmental challenges.
Alma Paola Rodríguez Troncoso
I am a marine biology researcher and professor at the University of Guadalajara and a member of the National Researchers System. My research work is focused on the monitoring program of the Coral Communities of the Central Mexican Pacific (CMP) in order to evaluate the effect of ENSO events and climate change on growth, reproduction and physiology of the coral communities at the CMP. During the last seven years, I have lead in collaboration with Dr. Amílcar Cupul the Coral Restoration Program, partially funded by the National Geographic Society and implemented in cooperation with governmental agencies, such as the Secretaría del Medio Ambiente y Recursos Naturales (SEMARNAT) and the Comisión Nacional de Áreas Naturales Protegidas (CONANP). To date we have restored both Natural Protected Areas and sites with a high level of urbanization. I have further engaged with National Geographic by participating in the National Geographic Explorers Festival in Washington D.C. and in Mexico City. I had collaborate also with the National Geographic Student Expedition in Belize and worked in the National Geographic Learning program. I really hope to become an inspiration for young students considering a career in the sciences.
J.J. Adolfo Tortolero-Langarica
I have PhD in the Sciences of Biosystematics, Ecology, and Natural Resources Management from the University of Guadalajara, obtained July 2016. I specialize in coral reef restoration, coral growth, coral calcification, and environmental records of coral reefs (sclerochronology). Currently, my projects are on how ocean warming affects the process of bio-mineralization for massive and branched corals, reconstruction of coral reefs, and how coral reefs response to natural and anthropogenic factors in a context of climate change.
My work includes projects and research activities related to the improvement of active restoration techniques and the rehabilitation of degraded coral reefs, through novel techniques that rely on natural remediation process in coral reef communities of the Pacific region and Mexican Caribbean.
My current postdoctoral projects include "Restoration of Coral and Rocky Reefs: the potential of massive and branched corals as a long-term restoration tool in Islas Marías Biosphere Reserve, Mexico," "Bioerosion variability of massive corals from the Central Mexican Pacific," "Calcification rates of reef-building corals Pocillopora spp. and Pavona clavus of Isla Cleofas, Reserva de Biosfera Islas Marías," and "Calcium Carbonate Production of Pocillopora corals species from the National Park Islas Marietas, Mexico". Also, I am working as a General Director the non-profit organization PROZONA AC (www.prozona.org.mx), where we develop and coordinate research projects as the #Adoptacoral restoration program at Punta de Mita, Bahía de Banderas. Mexico.


Gregg Treinish
Gregg founded Adventure Scientists in 2011 with a strong passion for both scientific discovery and exploration.
National Geographic named Gregg an Adventurer of the Year in 2008 when he and a friend completed a 7,800-mile trek along the spine of the Andes Mountain Range. He was included on the Christian Science Monitor's 30 under 30 list in 2012, and the following year became a National Geographic Emerging Explorer for his work with Adventure Scientists. In 2013, he was named a Backpacker Magazine "hero" in 2015, a Draper Richards Kaplan Entrepreneur and one of Men's Journal's "50 Most Adventurous Men." In 2017, he was named an Ashoka Fellow and in 2018 one of the Grist 50 "Fixers." Gregg was named a Young Global Leader by the World Economic Forum in 2020 and is a member of their Global Futures Council on Sustainable Tourism.
Gregg holds a biology degree from Montana State University and a sociology degree from CU-Boulder. He thru-hiked the Appalachian Trail in 2004.
Additional Information
Coral reefs are suffering a decline never seen before in recent decades. The loss of these ecosystems would not only mean we lose their scenic beauty but also the benefits they provide us at no cost. We truly believe that local, inclusive action will have a global impact. Our monitoring network is a multi-disciplinary effort and commitment to actively conserve coral reefs.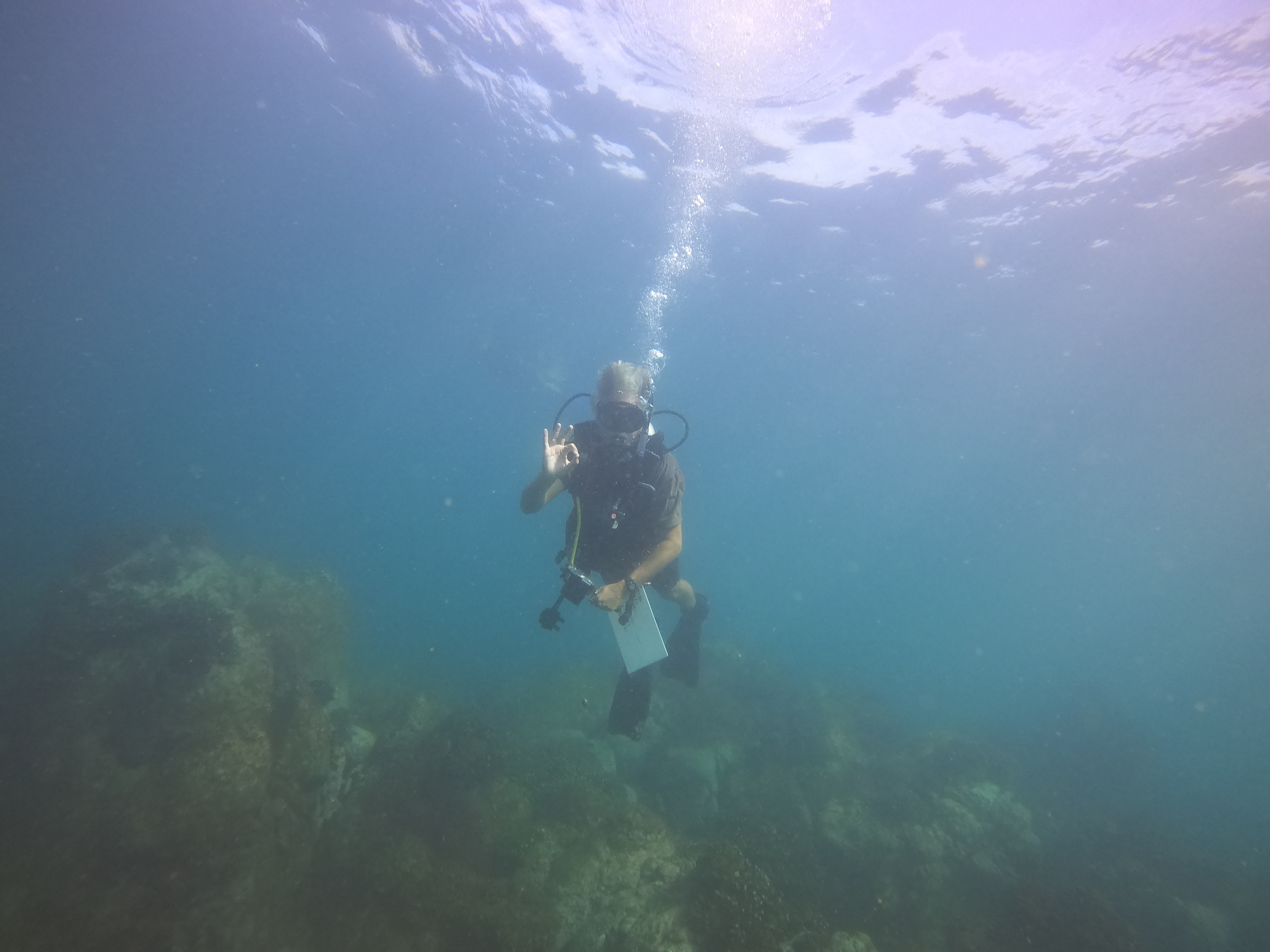 ---
Project Backers
3

Backers

35%

Funded

$3,020

Total Donations

$1,006.67

Average Donation