About This Project
We hypothesize that targeted delivery of Curcumin to antigen presenting cells in the immune system can suppress tumor growth for a variety of cancers. This study will examine tumor responses to Curcumin in a colon cancer mouse model when given alone or in combination with an FDA-approved immune Checkpoint Inhibitor. Positive results will lead to Fast-Track FDA applications for human and companion pet animal cancer trials.
Ask the Scientists
Join The Discussion
What is the context of this research?
Curcumin has been shown in numerous studies to have a variety of antiproliferative activities, but is limited clinically because of poor oral absorption and bio-availability. Our team had previously invented a nanocarrier, the CLR-TargoSphere, that delivers encapsulated drugs exclusively to antigen presenting cells of the immune system. We reformulated Curcumin into our nanocarrier, enabling us to bypass oral and systemic distribution and deliver contents directly to myeloid Dendritic Cells to promote induction of Programmed Death (PD-1 positive) anti-tumor Cytotoxic T-Lymphocytes and enable restoration of immunity.
What is the significance of this project?
A hallmark of all cancers is an ability to adopt various strategies to escape immune surveillance. Curcumin enables tumor regression by a variety of mechanisms which include restoration of CD4+/CD8+ T cell populations, reversal of Type 2 cytokine bias, reduction of the Treg population, suppression of T cell apoptosis, and induction of PD-1 positive Cytotoxic T-Lymphocytes.
Major drawbacks to clinical use is its poor solubility, inability to be absorbed orally, rapid metabolism, and reduced systemic bioavailability.
Delivery of Curcumin directly to Antigen Presenting Cells in this study allows an objective evaluation of its efficacy in a tumor bearing animal.
What are the goals of the project?
We have designed a preclinical research study in a colon cancer mouse model to begin October 2017 at the Charles River Labs in North Carolina. We will examine the response to treatment in 5 groups of 6 animals treated with combinations of high dose curcumin, low dose curcumin, with and without a standard dose of an FDA-approved Checkpoint Inhibitor. An additional group will be studied for PK/PD analyses. and biodistribution to systemic organs and the brain and spinal cord. One last group will be untreated and act as controls.
All treatment and analyses will be conducted at the Charles River Preclinical Research Organization in North Carolina, USA.
Budget
The revised total cost of $30,500 includes purchase of 90 CT26 murine colon carcinoma BALB/c mice, manufacture of drug, purchase of FDA-approved Checkpoint Inhibitor, animal treatments and care, and laboratory and statistical analyses at Charles River Labs in North Carolina. Positive results will lead to application for an FDA fast-track human trial in colon cancer with an FDA approved immunotherapeutic Checkpoint Inhibitor. Our initial goal of $4,500 has been met. We are now extending our goal by 8,000 to add to $18,000 pledged by a private donor.
There are no added administrative or overhead costs included in our budget.
Our goals: Reverse cancer's suppression of immunity and achieve improved outcomes with Curcumin when combined with Checkpoint Inhibitors in colon cancer, or other cancers affecting humans or companion pet animals in future studies.
Endorsed by
We have high hopes for this delivery system. Let's do something to help it come to fruition . This can lead to treatment of many diseases. Let's give our support. Please
Dr. Scolaro's proposal to evaluate combination therapies is essential to expand the treatment armamentarium for cancer patients. The specific targeting of curcumin to antigen presenting cells combined with the recently approved immune checkpoint inhibitors is a novel paradigm that holds great promise to enhance anti-tumor activity. The proposed preclinical evaluation in mice with implanted colorectal tumors may allow a fast-track development of the targeted curcumin and may thus offer future improved treatment alternatives to cancer patients.
More than our dear uncle, Michael Scolaro is a passionate researcher who believes in the power of science to make people's lives better. That study can not only deepen the understanding of curcumin as a potential cancer suppressant but it can also provide a crucial enlightenment on how to properly and effectively use curcumin to fight cell growth. A positive outcome of this research could help health/food organizations to better inform the public about the benefits of this curcuminoid currently used as a supplement.
I have long believed in and have seen how curcumin can have amazing healing effects on your body. Michael Scolaro has tirelessly spent his life in search of cures for Cancer, Aids & Alzheimer, and the compassionate care of his patients. This study is extremely important with the percentage of cancer diagnosis growing rapidly. I am excited to watch it unfold.
Project Timeline
Aug 23, 2017
Project Launched
Oct 15, 2017
Receive manufactured Nanocarrier-Encapsulated Curcumin from producer, Rodos Biotarget GmbH, in Hannover, Germany.
Nov 15, 2017
Charles River Labs: Begin data collection and analyses
Jan 15, 2018
Charles River: Begin analysis and laboratory examinations
Feb 28, 2018
Charles River: Begin analysis and statistical evaluations.
Meet the Team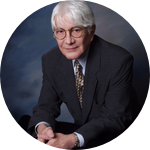 Michael Scolaro
Founder and CEO of Augustus BioTarget. Inc.
Affiliates
Rodos Biotarget GmbH Co-Founder and Medical Consultant
View Profile
Team Bio
Science Advisory Committee:
Sean M. Sullivan, Ph.D. Chairman; Nanocarrier Drug Development and Manufacturing; Co-Inventor of the C-Lectin Receptor Nanocarrier.
Robert Gieseler, Ph.D. Consulting Scientist, Targeted Drug Delivery and Immunomodulation; Co-Inventor of the C-Lectin Receptor Nanocarrier.
Alain Rolland, Ph.D. Consulting Scientist, Oncology Drug Development and Marketing
Michael Scolaro
Dr. Michael Scolaro, Founder, Chief Scientist Augustus BioTarget
Dr. Scolaro began research on targeted drug delivery with scientists Dr. Sean M. Sullivan, Ph.D., and Dr. Robert K. Gieseler, PhD. in 1989. Their first study was published in 1992 on inhibiting HIV-1 proliferation using liposome-encapsulated sense DNA: "Inhibition of HIV-1 Proliferation by Liposome Encapsulated Sense DNA to the 5' tat Splice Acceptor Site" (Antisense Research and Development, vol. 2) 1992. Targeted Treatment of Neurodegenerative and Oncologic Diseases with Curcumin

This work provided the groundwork for his focus on targeted delivery of therapeutics begun at the 501 c 3 nonprofit foundation Let There Be Hope, and subsequently developed at Rodos BioTarget GmbH in Hannover, Germany (www.biotargeting.eu)

Establishing a clinical practice while also a Director of AIDS Research at the Los Angeles Oncologic Institute at St. Vincent Hospital, he dedicated his research to developing targeted treatments for people with HIV/AIDS, cancers, and allied disorders. The earlier focus on antiviral drug treatments expanded into targeted drug delivery and the invention of the CLR-TargoSphere® drug delivery technology with collaborators, Dr. Sean Sullivan and Dr. Robert Gieseler, currently being developed for targeted treatments to the brain for neurodegenerative diseases.
Additional Information
Charles River has a staff of over 150 veterinarians and over 1000 animal care professionals dedicated to the care and well-being of animals at its facilities globally.

Our Humane Care Initiative includes establishing industry best practices and providing education and training to heighten awareness of the importance of humane care, fostering animal welfare worldwide.

We comply with standards of practice and accepted guidance for the care and use of laboratory animals. Moreover, we participate in voluntary oversight programs, such as AAALAC, to assess our compliance through in-depth evaluations of our facilities and practices.
---
Project Backers
38

Backers

156%

Funded

$7,035

Total Donations

$185.13

Average Donation