About This Project
Amyotrophic lateral sclerosis, or ALS (MND), is a group of rapidly progressive fatal neurological diseases. This is the first study to examine how music therapy can benefit the physical rehabilitation of persons living with ALS. Our hypothesis is that music therapy can help ALS patients with breathing, swallowing and speech. We have conducted the experiment treating 8 participants with music therapy. To complete the project we need to analyze the data and publish the results.
Ask the Scientists
Join The Discussion
What is the context of this research?
We started exploring the potential of using music in multidisciplinary ALS care in 2012 and discovered that music therapy was generally offered to this population for comfort and mostly at the end of life, when natural communication, respiration, swallowing and motor functions are lost or limited. Although physical and psycho-emotional needs of people with ALS that music therapy can attend to are many and varied, literature overview and empirical evidence suggest that researching the role of individualized, carefully monitored, inherently motivating music therapy program to support breathing, speech and swallowing of people with ALS constitute the highest priority as these functions directly affect survival.
What is the significance of this project?
This is the first study to address music therapy role in physical rehabilitation of persons with ALS. If our hypothesis is supported, music therapy can become a scientifically proven, affordable treatment to maintain breathing, speech and swallowing for persons with ALS, potentially prolonging their survival period.
The results of this research will inform a larger, multi-centered randomized controlled study to access the role of music therapy treatment in multidisciplinary ALS care, providing higher level of evidence and wider implementation.
This study will further advance research on the role of music therapy in neurorehabilitation of other clinical populations, such as multiple sclerosis, stroke, traumatic brain injury, Parkinson's disease.
What are the goals of the project?
We hypothesize that ALS-specific music therapy can be used to support respiration, cough, swallowing, and speech functions of ALS patients.
8 newly diagnosed patients were recruited at ALS Centre Moscow. All the participants were assigned to the experimental group, receiving 12 home-based music therapy sessions, and served as their own controls. Facilitating music structures were composed and individualized to support cueing, timing and intensity of breathing and vocalization exercises. Multiple measurements were taken at 4 time points to explore how changes in breathing, speech and swallowing may be best assessed in future research.
The funds will allow us to finalize the data analysis and to publish the results in a peer-reviewed journal before July 2020.
Budget
Unfortunately, funding for non-pharmacological ALS / MND research is virtually non-existent. Currently the field phase is fully completed, with vast amount of quantitative and qualitative data gathered. Your support will allow our international team to finalizing data analysis and to make the reliable results available to other researchers, health care professionals and general ALS / MND community.
$1600 travel expenses (economy airfare and accommodations) will allow the principal researcher to visit The Institute for Music Therapy Research in Cambridge, UK, twice to collaborate with the academic team.
$2700 lab expenses will partially cover the services of a statistician and expert analysis of raw data (videofluoroscopic swallowing study and speech samples).
If the funds are available by the end of 2018, the final results are expected to be publicized in the first half of 2020.
Endorsed by
Alisa is a dedicated exponent of music therapy and has devised, with the input of experts in research design, a credible project testing the possibility of such therapy in prolonging respiratory, swallowing and speech function in people with ALS. Given the sparsity of effective medical treatments for this at present, I fully endorse her dedicated work in improving our understanding of the effects of other interventions on physical function. Because traditional research funding doesn't cater for this, she needs all our help in achieving this!
Project Timeline
The research commenced in September 2017 and currently has passed to post-clinical (data analysis) stage. During the past year the study protocol, including innovative music therapy protocol, was created, ethics clearances were obtained, study participants were recruited, 6-week treatment and 16-week data collection conducted. If the funds are available by the end of 2018, the final results are expected to be publicized in the first half of 2020.
Jul 30, 2018
Data collection finalized 
Nov 29, 2018
Project Launched
Jan 31, 2019
Data analysis finalized 
Jan 01, 2020
Guidelines for clinical care publicized
Jul 01, 2020
Peer-reviewed publications of the research protocol and case studies 
Meet the Team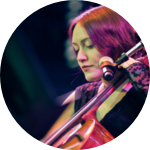 Alisa Apreleva
MT-BC, NMT
Affiliates
Cambridge Institute for Music Therapy Research, Anglia Ruskin University, ALS Foundation "Live Now", Palliative Care Initiative, Inc.
View Profile
Team Bio
This study is supervised by Alexander Street, PhD, neurologic music therapist, researcher at Anglia Ruskin University, UK; Jörg Fachner, Doctor of Medical Sciences, Professor of Music, Health and the Brain at Anglia Ruskin University, UK; Lev Brylev, MD, neurologist, Head of Neurology Department at Moscow city hospital #12, Russia. We are grateful to all the external advisors who provided multidisciplinary expertise to advance this research.
Alisa Apreleva
A board certified music therapist (USA), neurologic music therapist, language specialist, PhD researcher at The Cambridge Institute for Music Therapy Research, Anglia Ruskin University (UK).

As an international advisor for ALS Foundation "Live Now" (Moscow, RUSSIA), Alisa's clinical experience includes working with ALS patients and their families, developing treatment protocols and training volunteer musicians to provide support for the families served by Foundation.
Alisa is the founding director of the open educative initiative MuzTerapevt.Ru to advocate for evidence-based music therapy in former USSR countries (2013 – current), Public Relation committee member at World Federation of Music Therapy (2017- current), previously (2014 – 2017) a student clinical training supervisor (medical, psychiatric and special education) at Berklee College of Music (USA).
Additional Information
More information about the study, information leaflets and researcher's blog can be found at Eat. Speak. Breathe website.
Trial registration NCT03604822 – click on the link for the detailed description of the study.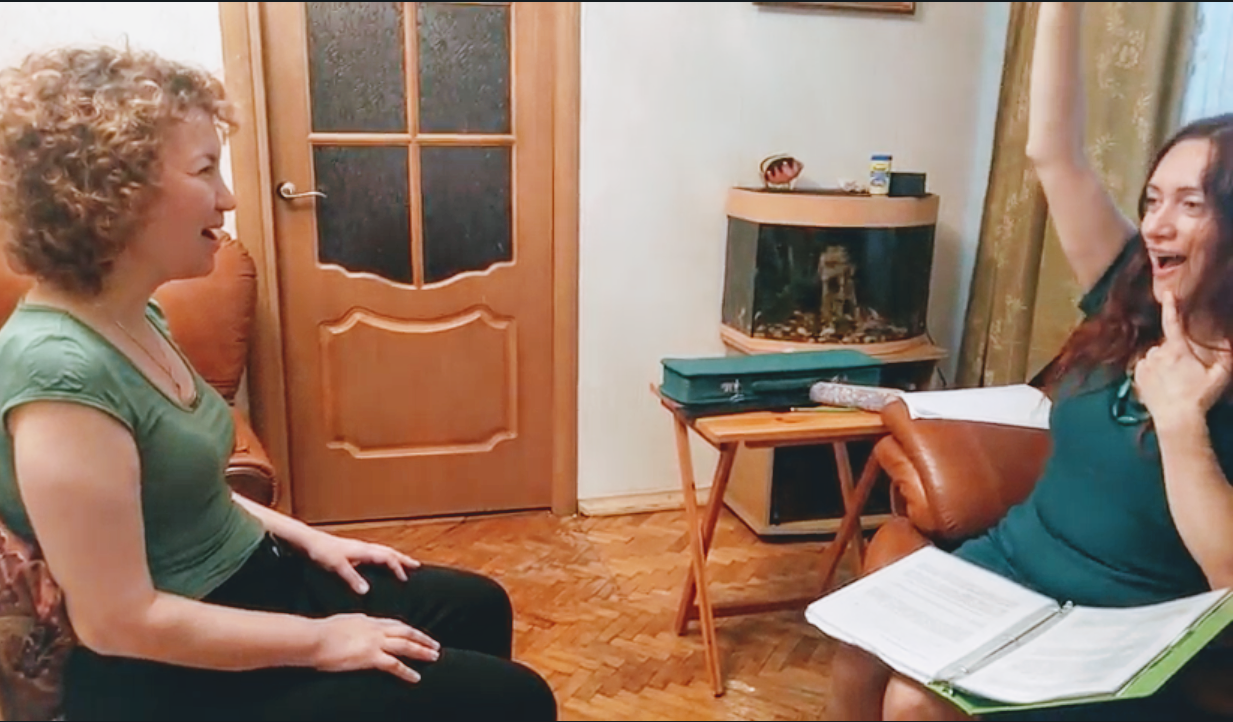 We do have some preliminary results and they are encouraging, suggesting that music therapy is pleasant and well tolerated by people with ALS. Self-reports from the patients suggest that music therapy treatment has been effective for speech, swallow and breathing rehabilitation:

"Unless I do my (music therapy) exercises, it is difficult for me to start speaking in the morning. I notice that after the exercises speech is easier for me, and my family understands me better" – Patient
"My swallowing improved, I can again take water with my lips and I have almost stopped gagging when I eat – something I constantly experienced in the past" – Patient
"Positive, pleasant, rewarding. I found motivation. Considering that it has become easier for me to speak and an opportunity emerged to express my thoughts, I now have desire and capacity to communicate with friends" – Research participant
Objective measurements show positive dynamics for respiration: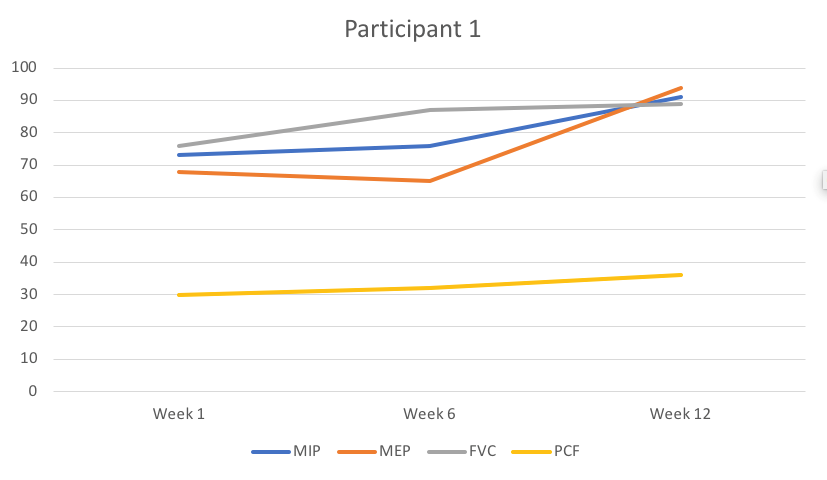 Initial data analysis also suggests that music therapy effect fades out in the absence of regular therapy sessions. We are now exploring the potential of developing personalized digital music therapeutics for people with ALS to ensure the lasting treatment effect. Future larger, multi-centered study is also needed for higher level of evidence.
We invite you to ask questions, comment and collaborate.

---
Project Backers
14

Backers

34%

Funded

$1,440

Total Donations

$102.86

Average Donation