About This Project
The Flagstaff Kestrel Project (FKP) seeks to understand effective strategies for integrating community participation into conservation.
After building a large, interconnected web of community partnerships to create a monitoring program for American kestrels (a quickly-declining species), FKP will use different methodologies to gain the most possible community involvement from diverse groups. We will review best practices, then survey participants and share our findings.
Ask the Scientists
Join The Discussion
What is the context of this research?
After working 4 seasons of field ornithology in habitats across the USA, I began to become curious about how to make birding appealing for diverse groups of people, how to encourage others to have eyes open to the natural world. Healthy habitats are critical for wildlife and for humans, so I wanted to know more about how to encourage others to become involved in this life-saving work of conservation.
FKP is a strategy for learning more about the critical intersection between the public and wildlife conservation. It is unique because it is not just a monitoring program for a threatened species, it is a place to grow and strengthen community. FKP will empower people, help kestrels, and deepen the ties between people and the natural world- while studying how to do so effectively.
What is the significance of this project?
Study of FKP's organizing strategies will contribute to our collective understanding of how to integrate community into conservation. In an era of changing climate and dwindling biodiversity, it is critical to know how to encourage people to value nature and work to protect it. Using FKP to determine best practices for involving community participants will be invaluable for other communities that wish to engage in conservation.
We will evaluate the different ways participants became involved in FKP to establish trends. We will consider FKP successful if it involves people from diverse backgrounds and of different ages, if there are monitoring teams of at least 2-4 people for each site, and if participants value nature more and/or are more likely to work in conservation after involvement.
What are the goals of the project?
The main goal of this project is to develop an understanding of best practices in organizing community to support conservation. We will do this by surveying participants before and after participation in FKP, interviewing participants after involvement, and tracking numbers of involvement through the duration of the work.
Other goals include creating a monitoring program for kestrels, interconnecting community, spreading ecological awareness, and providing opportunities in the outdoors to under-served populations. We will measure success using the methods described above.

FKP has a first-season goal of installing at least 25 nesting boxes, with 2-5 monitors per box, for a total goal of 50-125 volunteers, with hopes of reaching 200 more people through community events.
Budget
This budget affords FKP the supplies and support it needs to create a monitoring program for kestrels and evaluate its effectiveness in involving community participants. This is a long-term project (summer 2019-fall 2020 and beyond) that will need ongoing support.
For summer and fall 2019 we need funding to: build at least 25 kestrel nest boxes and install them on 10ft posts; cover gas costs for locating nest box sites and returning to install boxes; support creation and distribution of promotional materials; host community-building events; pay for field survey supplies (handheld GPS for navigation, clipboards, maps and compasses); support the project coordinator on a part-time basis.
In spring-fall 2020, we will monitor boxes, evaluate the effectiveness of different strategies for involvement, and publish findings.
FKP currently has $3000 in donations from several generous community supporters and is aggressively pursuing additional grant funding.
Endorsed by
Maya Rappaport is an exceedingly energetic field ornithologist and community organizer who is ideally situated to carry out this project. She has already linked her work with numerous community organizations who will assist her with volunteers, land access, and other aspects of the work. She just needs an assist with resources to make this project happen!
Maya has developed a study that will help both conservationists to learn about the status of American kestrels in Northern Arizona, and the birds by providing them with critically important nesting habitat. She has put in a great deal of effort to collaborate with important partners, and her work will help us figure out how to move forward in our combined efforts to conserve the American kestrel.
I am so impressed by the thought and care that has been put into this project. To do important scientific work is good. To care for and protect declining species is great. But to do all of this while engaging the community in the process so that they can be better educated on ecology, conservation, and the scientific process is the necessary future of scientific work. I fully endorse this project 100%
During my brief conversation with Maya regarding American Kestrel conservation, I could hear her excitement and passion to begin her project. The importance of having community involvement in supporting conservation initiatives cannot be understated. It will take a diverse group of community partners to combat the downward population decline of the American Kestrel in Arizona and this project will provide an excellent example for communities throughout the state, country, and internationally.
Project Timeline
Summer 2019: develop community partnerships, organize project logistics. Begin to enlist volunteers. Begin IRB process for ethical human study.
Fall 2019: work with participants to build and install nest boxes. Pre-project surveys distributed to participants. Undergo literature review of best practices for maximal community involvement.
Spring and summer 2020: First season of kestrel monitoring! Post-project surveys and interviews conducted. Writeup of best practices. Publication of findings.
Jun 08, 2019
Nestbox building workshop - community building event
Jun 11, 2019
Project Launched
Jul 31, 2019
Finalize nestbox sites
Sep 25, 2019
Finish building nestboxes
Sep 30, 2019
Pre-project surveys distributed to participants
Meet the Team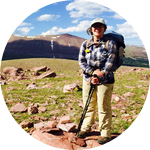 Maya Rappaport
FKP Coordinator
Affiliates
Northern Arizona University, MA Sustainable Communities 2020 College of the Atlantic, BA in Human Ecology 2016
View Profile
Team Bio
This project is widely supported by a range of community partners. Current partners include: Babbitt Ranches/the Landsward Foundation, NAU Sustainable Communities Program, Willow Bend Environmental Education Center, the Arboretum at Flagstaff, NAU School of Earth and Sustainability, NAU Documentary Studies Program, Jay's Bird Barn, The Diablo Trust, AZ Game and Fish, and SWCA Environmental Consultants.
Maya Rappaport
I am a classical musician, visual artist, and ecologist. Birds are my passion, and I am fascinated by ecological systems. I thrive while sharing my love of the outdoors with others. I am concerned and motivated by the intersection of ecological, environmental, and social justice, and strive to work towards a healthier, more just world.
Additional Information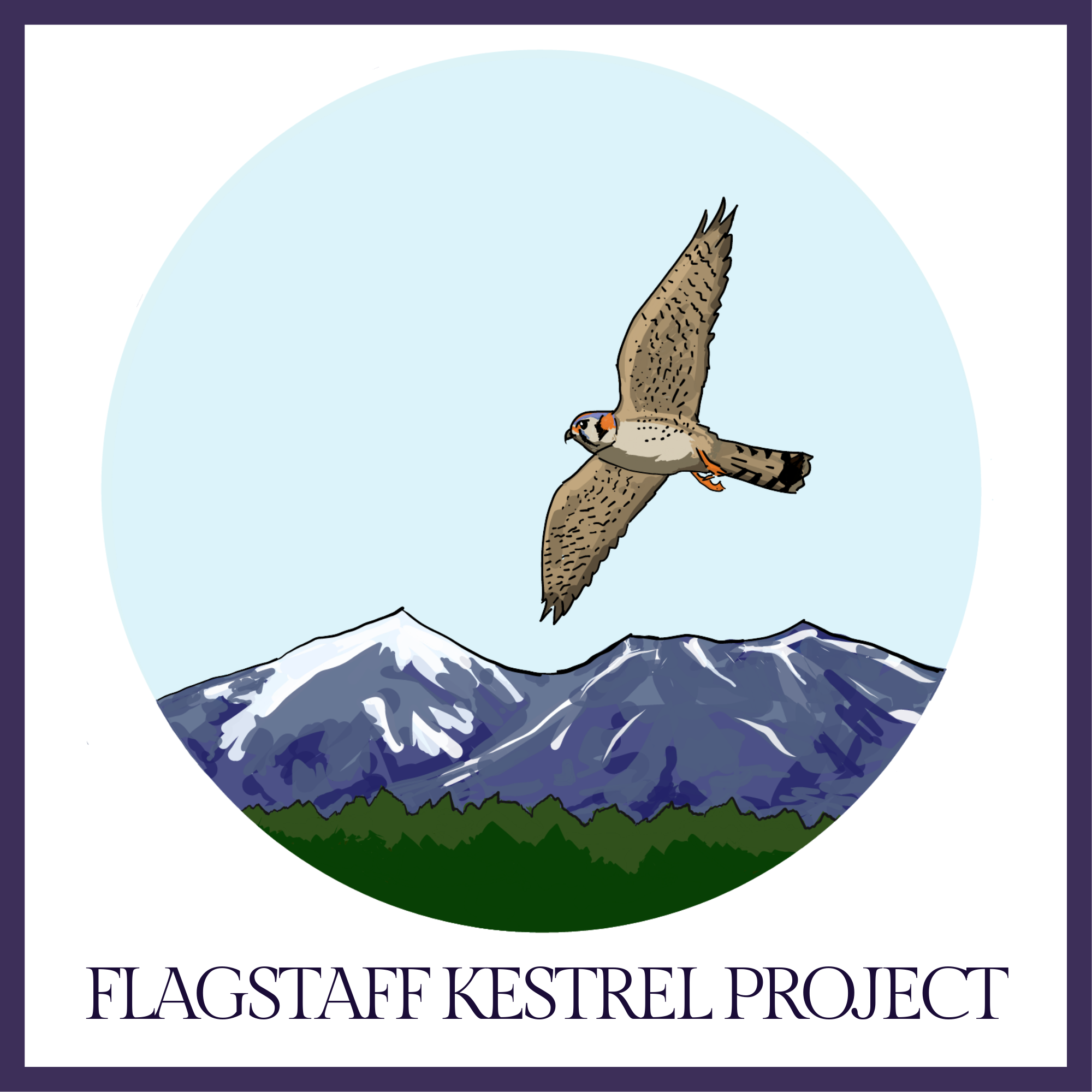 FKP will serve as a community hub for people interested in conservation. Community members, young people, and students will be able to bring their interests and passions to the project. STEM teachers in the local school system will connect their students to this project, and high school students will have opportunities to teach younger students about kestrels and the ecological systems in which they are embedded.
FKP will provide artistic opportunities to the local community. High school students at the Flagstaff Arts and Leadership Academy will create visual art based on this project. Undergraduates in the Northern Arizona University Documentary Studies Program will create Senior Capstone documentary projects based on this work. Maya Rappaport, the project coordinator, will create a series of illustrations, digital graphics, and infographics to communicate the purpose of the project, and she is developing a website to host and distribute this work. Examples of her natural history illustrations are below.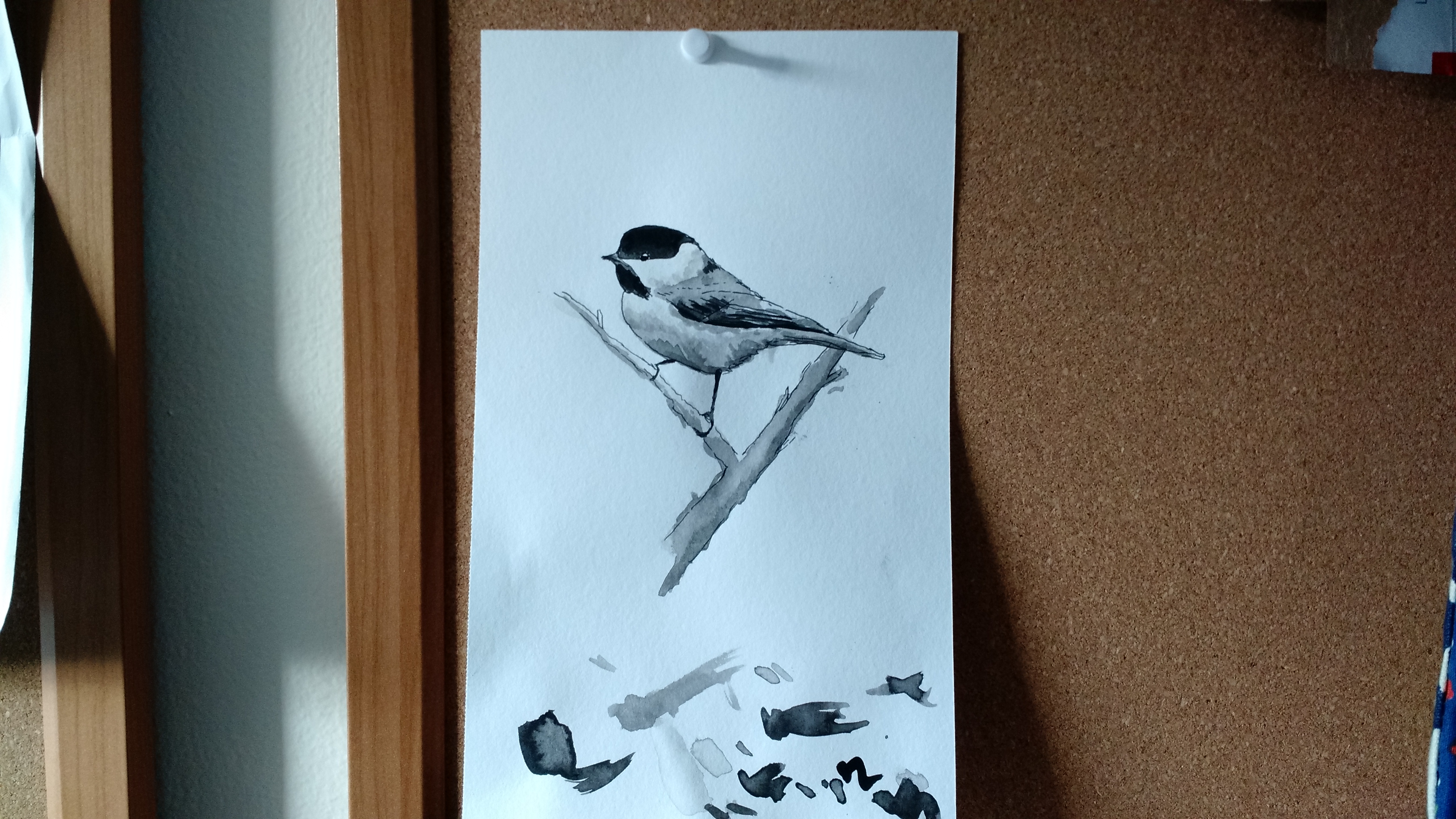 Black-capped chickadee, pen and ink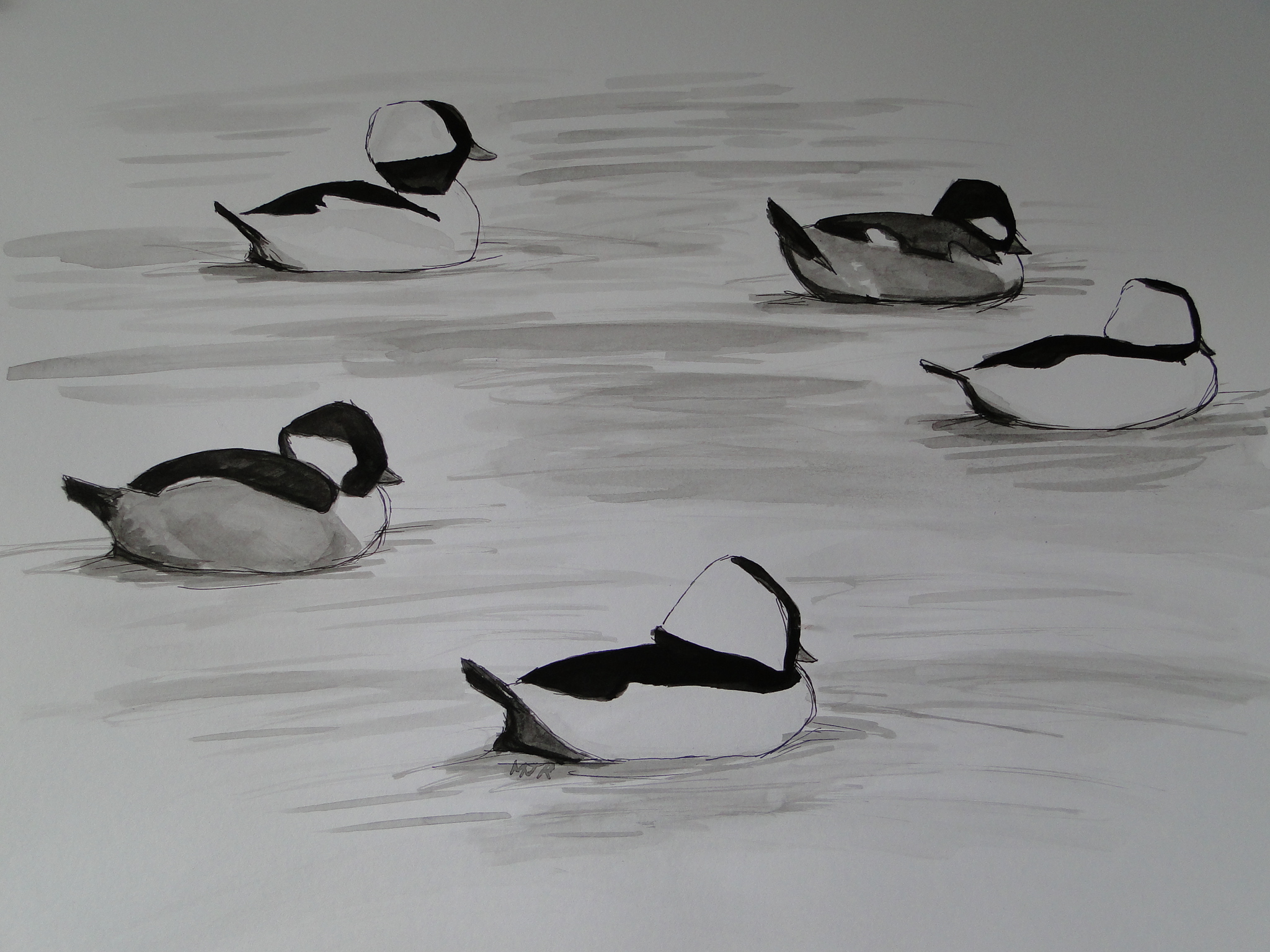 Bufflehead ducks, pen and ink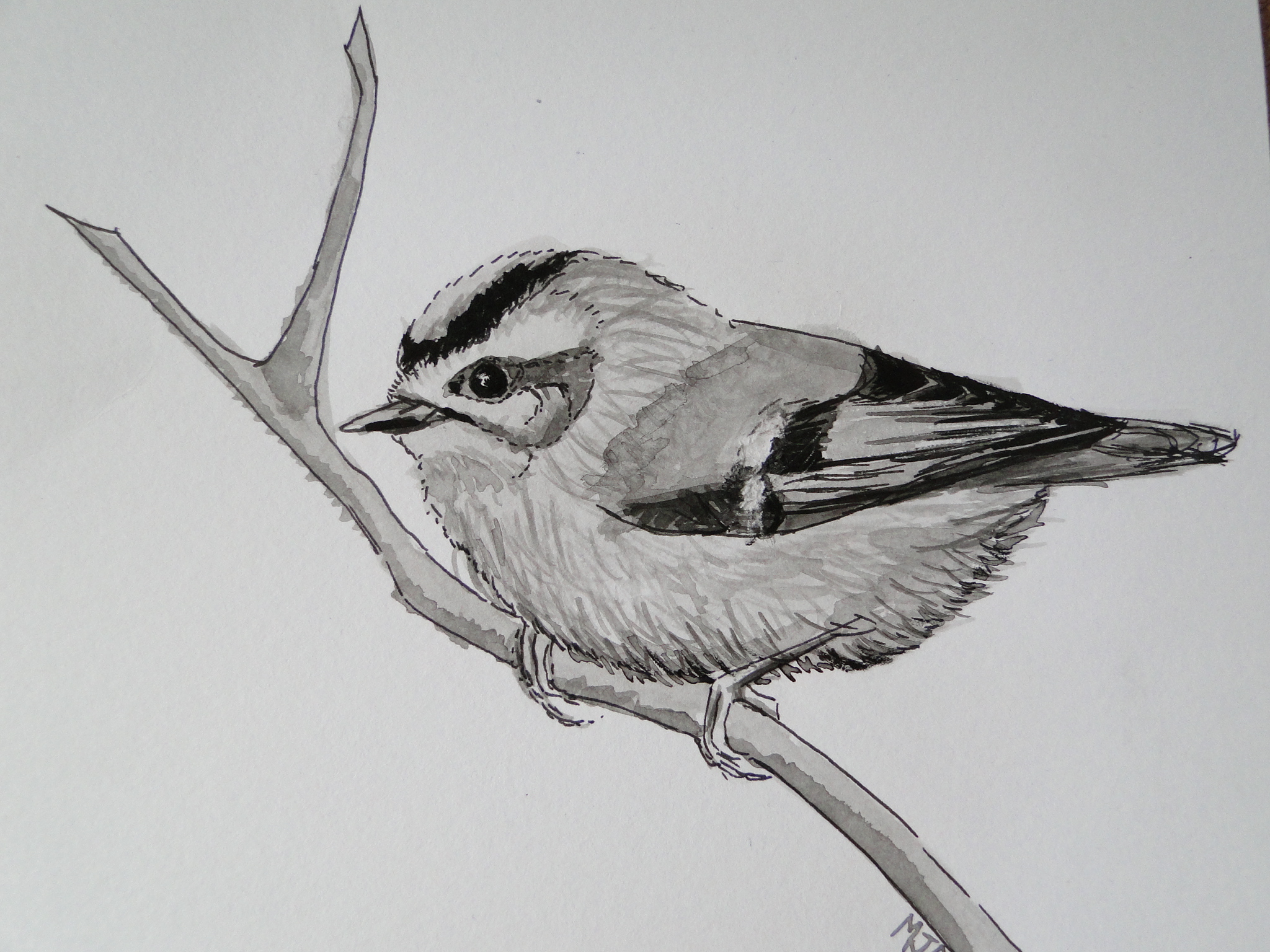 Golden-crowned kinglet, pen and ink
---
Project Backers
80

Backers

106%

Funded

$4,260

Total Donations

$53.25

Average Donation