About This Project
Hypothermia, low body temperature, is one of the most common complications of anesthesia and can result in serious side effects. Metabolism of amino acids, the building block of protein, occurs in all tissues in the body and heat is generated as a natural by-product. We will test the hypothesis that administration of amino acids to dogs undergoing anesthesia for a spay will have a significantly higher body temperature at the conclusion of surgery than dogs that do not receive amino acids.
Ask the Scientists
Join The Discussion
What is the context of this research?
The use of amino acids has been shown to be effective for body temperature management in humans. We have completed preliminary studies in dogs to show that an intravenous infusion of amino acids is safe. The next step is to perform a clinical trial to demonstrate the usefulness of amino acids for body temperature management in anesthetized dogs.
What is the significance of this project?
Most dogs in the United States will undergo anesthesia for a surgical procedure in their lifetime. Hypothermia occurs in nearly 100% of these dogs. Hypothermia can result in increased susceptibility to infection, longer hospital stays, longer recovery from anesthesia, poor wound healing, and damage to internal organs. Current options for management of body temperature in anesthetized dogs requires expensive equipment that may not be available in general veterinary practice and animal shelter and can be minimally effective. Amino acids may be an effective treatment of hypothermia, counteract the negative side effects and have a minimal cost per dog.

What are the goals of the project?
The goal of this project is to show that intravenous amino acids during anesthesia is an effective management tool for hypothermia, low body temperature, during anesthesia. The results will be presented at a scientific conference and published in a veterinary medical journal to disseminate the information to veterinarians world wide so that this information can be used to improve the care of dogs.
Budget
Funding for this clinic trial will be used to cover the cost of the anesthesia and surgery of twenty dogs enrolled in the study. Routine blood work will be performed to determine health in the dogs. An additional benefit of this study will be that it will be performed in the Veterinary Teaching Hospital with the help of veterinary students. This will enable us to stimulate and guide future veterinarians into careers that benefit humans and animals.

Meet the Team
Team Bio
In 1995 I started my journey in veterinary medicine. After graduation from veterinary school, I knew that I wanted to help humans and animals by creating new knowledge through research. After completion of residencies in internal medicine and anesthesia, I found myself on the faculty at the University of Illinois. Here I get to work on a tripartite mission of educating the next generation of veterinarians in the importance of anesthesia and pain management, serve the public by providing expert care to their four legged members of their families, and discover knew knowledge that can improve the care that animals receive world wide. It is a fulfilling career that brings me daily rewards.
This project will contribute to all three parts of the mission and I look forward to the day when I can share the results within the veterinary community and to the general public.

Additional Information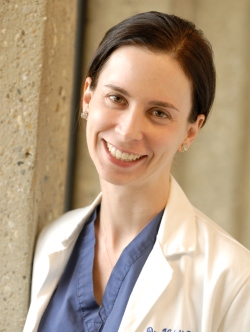 Dr. Heidi Phillips
Assistant Professor, Small Animal Surgery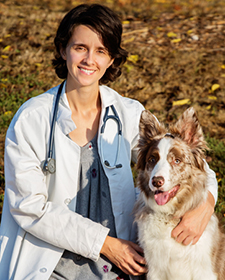 Dr. Laura Selmic
Assistant Professor, Small Animal Surgery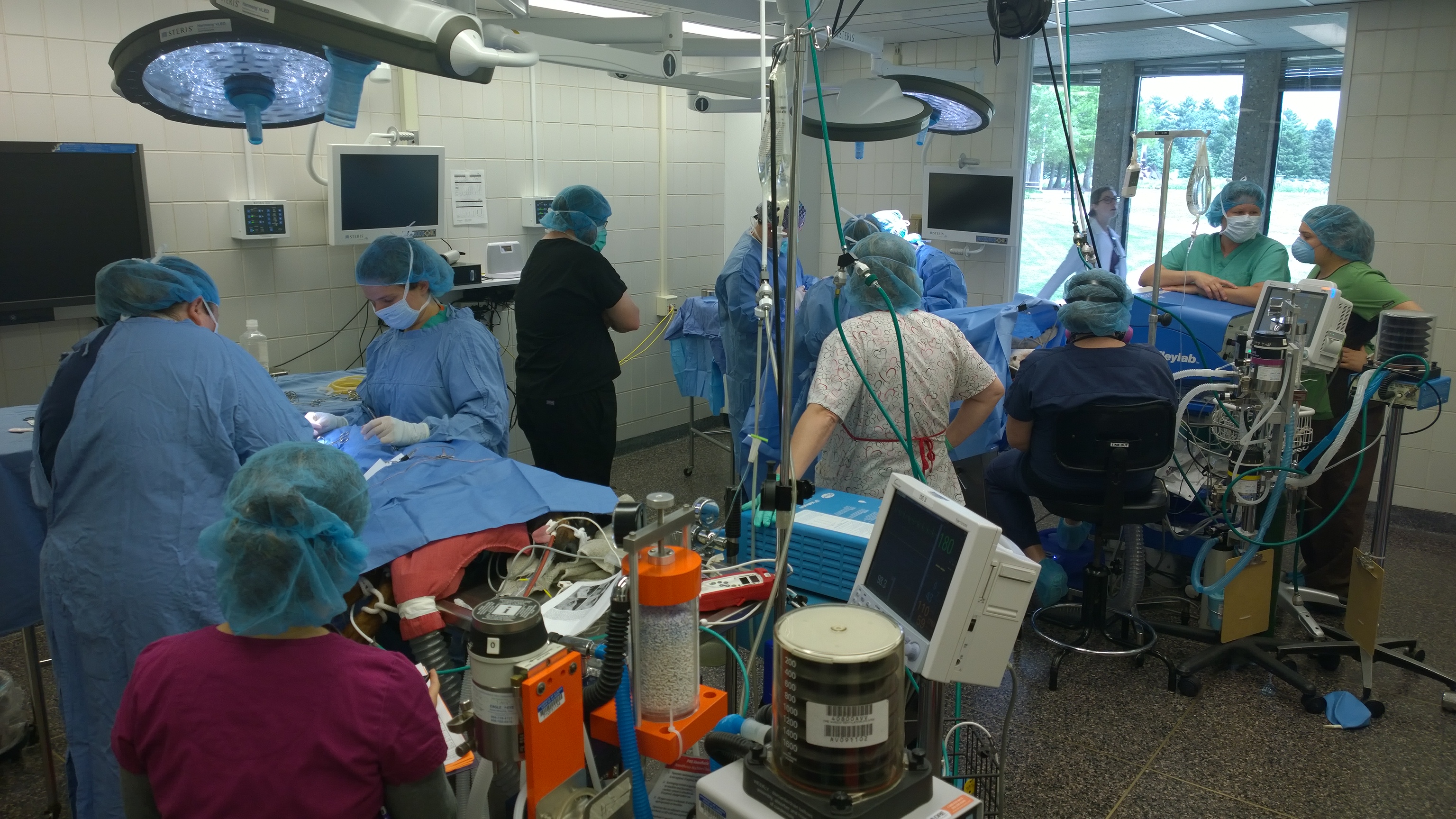 One of the operating rooms of the University of Illinois Veterinary Teaching Hospital
---
Project Backers
66

Backers

103%

Funded

$9,179

Total Donations

$119.00

Average Donation