Ask the Scientists
Join The Discussion
What is the context of this research?
AuNPs are used in many areas of technology, from high precision electronics to cancer therapies. They also require a significant amount of processing to be formed.Biosynthesis can replace these methods, due to being easier to run while also environmentally and ethically responsible. Biosynthesis utilizes organic systems to develop and alter material properties, allowing for an alternative to complex and harmful infrastructure used in common material fabrication. We can integrate with currently existing biological systems to accelerate development while mitigating side effects. This process is already possible for AuNPs, albeit poorly understood. Since our understanding is still incomplete, there is room for exploration and potential discovery.
What is the significance of this project?
Gold nanoparticles are an emerging technology which exhibit great promise in a range of medical diagnostic and treatment applications. However research and adoption are often limited by the high cost of nanoparticle production and the toxicity of capping agents required for chemical synthesis methods. This project aims to develop a library of organisms and protocols which can produce monodisperse nanoparticles in a range of shapes and sizes tailored to a variety of applications, while avoiding the precise reaction conditions, contamination, and subsequent characterization expenses associated with existing production methods.
What are the goals of the project?
We aim to develop a process that creates medical grade AuNP. We will use directed evolution to increase reaction rate and a resistance to the conditions of mine waste, our primary target. Next, the bioreactors are doped with gold, processed ,and the product amounts tallied. This allows us to finalize our design, developing a process with less toxicity and a reduction of work in.

Success is measured via quantification of AuNP, initially using visual cues, the SEM, and the XRD. The materials are tested in situ and in vitro on site, and also sent to various labs to confirm particles meet the standard for medical applications.

Budget
The first 5 budget items are our species that we plan to test. We have not only algae but also fungus and bacteria. We don't want focus so specifically we miss out on potential working models. The will be compared against each other to see how each one succeeds. They were chosen for the purported similarity of their products.

Gold(III) chloride trihydrate is our testing solution, the liquid that we will be extracting the gold from. Parts per million of gold can be found in mine tailings and other dump sites, and we are hoping this technology can be applied to remediation as well.

The SEM and XRD are crucial to getting the hard data that shows the form of the objects created, while a UV vis allows us to use the standard method of measuring gold nanoparticles in solution.
Everything left is materials like pumps, containers, tubing, and media. And of course an "oh crud we forgot about xyz" amount, as a buffer. Research and development deal in the unforeseen.
Endorsed by
This is excellent proposed work to be conducted by very smart people. Cultivation of microalgae and cyanobacteria are approaches to accumulation of charged toxic heavy metals (i.e Cd, As, Cr, Hg, Pb) via biosorption (adsorption), flocculation, absorption, sedimentation, precipitation, cation and anion exchange, microbiological activity, oxidation/reduction, and metabolic uptake and complexation at low concentrations. This clearly can be applied, improved upon, and extended to more valuable Au particles. I fully endorse this research.
Creating accessible gold nanoparticles is something that can greatly accelerate biomedical treatments and the techniques described in this experiment could lead to inexpensive manufacturing of a variety of nanoparticles. I wholeheartedly support these efforts and I'm excited to see where they lead!
Project Timeline
The quality of a nanoparticle is dependent on its shape, size, and surface regularity.
After allowing for material collection and setup, we will start the cultures immediately. We then preform a series of tests measuring things like toxicity and wavelength shifts, adjusting and repeating as necessary. Next we preform SEM testing, as well as XRD testing if resources allow. Finally, we will narrow down groups from our network, including universities like Stanford, for testing and verification

Oct 17, 2022
Project Launched
Dec 14, 2022
Funding complete
Dec 21, 2022
We take to the skies and stock our cauldron with potions and science and have prepared our lab
Dec 28, 2022
Cultures started and growing, potion mixed
Jan 05, 2023
First round of testing
Meet the Team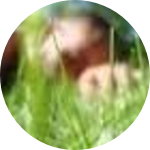 Gabriel Licina
Independent Researcher
Affiliates
BioMine, Scihouse, ExcellBio, Gomi no Sensei
View Profile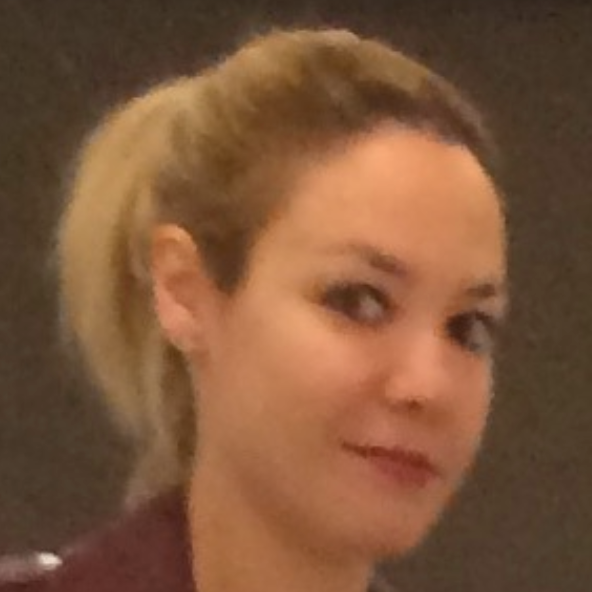 Stephanie Testa
Scientist
Affiliates
FireFrogs, Inc.
View Profile
Gabriel Licina
I am an independent researcher and consultant working on various projects within the fields of material sciences, microbiology, and mammalian cell biology.

I am passionate about levering biotechnologies to repair ecosystems and improve the lives of the people in them.
Current projects run the gamut from a HSV therapy that is in animal testing, to yeast that produce proteins that can be formed into new biomaterials.
Stephanie Testa
Startup shenanigans
Patrick Carroll
Chemical engineer and software developer. Experienced in precious metals chemistry and refining, as well as cosmetics formulation, electronic cigarette flavor development, and software development.
---
Project Backers
13

Backers

100%

Funded

$2,983

Total Donations

$229.46

Average Donation