About This Project
Coquina is a sedimentary "rock" also called shellstone. There are two large coquina structures that were built during or just after the British colony of Smyrnéa (1768-1777). Each of these sites is plagued by a lack of reliable data. Our research will use a hand held 3D scanner and pattern recognition/enhancement applications to identify the hallmarks of colonial tools/masonry to determine if various coquina materials are remnants of colonial buildings.
Ask the Scientists
Join The Discussion
What is the context of this research?
The Smyrnéa colony was founded 250 years ago this June. This colony was the largest attempt by the British in the "New World" and yet it is the least widely known. For 9 years (1768-1777) more than 1,000 Mediterranean colonists struggled to produce an agricultural export in East Florida. During that time they built over 100 structures including a large stone wharf, a church, windmill, indigo processing areas, houses, a mill, and warehouses. To date, about 5% of the colony has been identified and investigated by archaeologists. Smyrnéa Archaeological Research Institute was founded to focus on the colony and provide continuous archaeological research not just for the local populace, but the descendant population as well.
What is the significance of this project?
Colony administrators made sure to bring skilled craftsman (boatwrights, masons, carpenters) from Minorca to help build the colony, from the ground up. Coquina was used by masons for their building materials. Remains of large coquina blocks are strewn throughout the modern city as lawn ornaments. Our research proposes that by scanning the coquina recovered archaeologically we will gain a "signature" of colonial masonry tools and techniques that can then compared to the hundreds of coquina in town to determine if there were once part of a colonial structure or are modern. This may ultimately inform us about how structures are situated throughout the colony and encourage private landowners to partner with us for further archaeological investigations.
What are the goals of the project?
Scan the archaeologically recovered coquina blocks to identify "colonial" signature through pattern recognition and image enhancement software. Scan additional coquina samples in situ and analyze against the "colonial" standard as established with our control subject. Scan the coquina blocks that remain in situ at the Old Stone Wharf to create a lasting archive and to create a digital augmented reality model based on documentary descriptions, photogrammetry, and scans. Scan the structure known as Old Fort in order to recognize the WPA reconfiguration of the structure compared to the original construction. Create augmented reality digital model of original structure. Compare original structure's masonry signature to that obtained from known colonial sample.
Budget
As a small non-profit, providing internship support amplifies our goals of reaching and teaching our community about archaeology. There are a number of undergraduate and graduate students who are eager to learn this new skill set, but we lack the capital to sustain them through the project period. We have received a donation of a Structure Sensor by Occiptal for our work and now seek the funding for the additional equipment and human capital to complete this project.

$25 contributions will receive Smyrnéa Archaeological Research Institute (SARI) decal package
$50 contribution will receive above and a free one year membership to the Research Institute.
$100 contribution will receive above and will be eligible to attend free of charge, SARI's virtual Archaeology Academy.
$500 contribution will receive all of above and an invitation to join us in New Smyrna Beach, FL for a hands-on field school opportunity and personal tour of the archaeological sites where work was completed.
Endorsed by
This project will answer valuable questions about how the first colonists built this settlement in Florida. It will provide data to understand settlements across the southeastern coast of the United Staes.
New Smyrna has a fascinating history that would benefit greatly from further exploration. Pinpointing the locations of signifcant structures from the early colony, and where/what condition these might exist now, would help to begin tracking the expansion/contraction of the sttlement and perhaps lead to very important and as yet undiscovered areas. This project is a solid first step in that direction.
The Coquina project will contribute greatly to the new field of archaeological photogrammetry and 3D scanning. It will build on the limited knowledge of "New World" craftsman technologies, social organization, and economic systems. This project has the potential to draw in community outreach at the local level, including tribes, professionals, and the general public.
Project Timeline
May 2018 Software testing
June 2018 Field Project Begins (4-6 week Internship)
July 2018 Field Project Ends, begin 3D modeling and Analysis
August 2018 Preliminary Models and Results of Study
Mar 28, 2018
Project Launched
May 22, 2018
Test using 3D scanner in field situations
May 30, 2018
Produce 3D models of artifacts to learn software
Jun 18, 2018
Scan known colonial masonry examples and identify colonial masonry markers to test for in sample
Jun 25, 2018
Field Collection of data begins
Meet the Team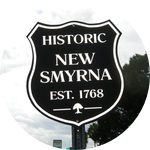 Rebecca Harris
Rebecca Harris, Registered Professional Archaeologist 43846759
Affiliates
Smyrnéa Archaeological Research Institute
View Profile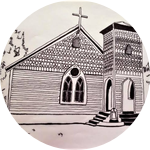 Kate Wright
Vice President
Affiliates
Smyrnéa Archaeological Research Institute
View Profile
Rebecca Harris
Rebecca Harris is a Registered Professional Archaeologist since 2001. Rebecca began her archaeology career as a participant in a Public Archaeology "summer camp" program while in junior high in the 1980s. Rebecca has a BA from the University of Florida in Anthropology & Classical Archaeology, her MA from Florida Atlantic University in Anthropology. PhD studies in Archaeology at University of Oklahoma and ABD/PhD at University of Arkansas in Environmental Dynamics. For much of her career her research and work focused on the prehistory of Florida and the Southeast. Rebecca has excavated and/or studied sites throughout the Florida Peninsula from the earliest prehistoric to the modern era and was incredibly lucky to spend two years excavating at Cahokia, the largest prehistoric site in North America. Rebecca taught college for 10 years, has worked as a museum educator and director, a Federal Archaeologist for the USFS, conducted fieldwork throughout the Southeastern US, Southern Plains and Pacific Northwest for various private contract firms. Rebecca was also hired as a Forensic Archaeologist for her expert opinion. Rebecca founded the non-profit, Smyrnéa Archaeological Research Institute in 2017 to focus her attention on the Smrynéa Colony and FINALLY get to live and work in her own home town. More than anything, Rebecca loves to share her love and enthusiasm about archaeology with the public and get them involved in discovering our collective past.
Kate Wright
I've been a professional archaeologist for 25 years in the southeast US, the SW US, and the Great Plains. I am fascinated by everything in the past. With my best friend and colleague, Rebecca Harris, we have started the Smyrnéa Archaeological Research Institute in New Smyrna Beach, Florida (www.nsb.archaeology.org). Our focus is the archaeology and history of New Smyrna Beach, and we have a strong public archaeology mission. We have long-term teaching module presentations at the middle school, informative public speaking engagements at civic clubs and libraries, archaeology summer camps for kids, and professional development workshops for primary and secondary educators.
In support of SARI's public archaeology mission, we have started the Westside Archaeology Project which focuses on the African American archaeology of the historic Westside neighborhood of New Smyrna Beach. Our controlled surface collections began at a parcel that had as many as 12 structures on it in 1916 according to the Sanborn fire insurance maps. There are no structures on the parcel now. The amount of cultural material on the surface led us to begin our research there. We have recently begun subsurface testing of this area, and we hope our research will add to the scant published data of late nineteenth and early twentieth century African American neighborhood culture and organization in small Florida coastal communities.
Our offices are located in a very special building. It was originally constructed in 1892 as the St. Paul ME Church. The style is vernacular gothic, and except for a converted porch to bathroom project in 1957, the building is original. We are beginning the HABS documentation on the structure this summer. Our long-term plans include adding the structure to the NRHP and restoring it to its original, charming state so it can become a place for gathering and learning in the Westside neighborhood once again.
---
Project Backers
24

Backers

105%

Funded

$2,247

Total Donations

$93.63

Average Donation