About This Project
In island states around the world, living culture is under threat. Climate change, globalization, increased migration, small and scattered populations, and underdevelopment exacerbate the disappearance of traditional ways of life. We are piloting an online platform in Palau in collaboration with the Delegation of Palau to UNESCO which will allow islanders to collect cultural artifacts into a secure digital database. If this pilot is successful, this platform can be utilized all over the world.
Ask the Scientists
Join The Discussion
What is the context of this research?
Small Island Developing States (SIDS) such as Palau are experiencing unprecedented threats to their cultural heritage at the hands of climate change, migration, globalization, underdevelopment, lack of communication, and other factors. Youth participation in cultural preservation, through the use of our digital platform, will help grant self-determination to these traditional societies and cement community solidarity even across distance and generations.
Our team was born while at Harvard University's Berkman Center for Internet & Society. Our goal is to develop an online platform where island culture can be digitally preserved in all its forms. We have the support of the Delegation of Palau to UNESCO to start this research project, which we will be conducting in Palau in March 2016.
What is the significance of this project?
Our team at the Island Ark Project is currently working with UNESCO to develop digital tools that will allow for the preservation and continuation of Palau's intangible cultural practices. We expect that this case study will allow us to later expand the digital preservation of at-risk island cultures throughout the Pacific region and to other SIDS.
This research is important for many reasons. In the face of cultural loss and the risk of migrations of island populations, a digital repository for traditional knowledge will serve to link communities and give them control over the curation of their culture. In addition, the platform will integrate younger generations into a dynamic relationship with their traditional practices, using the tools of the future to foster continuity with the past.
What are the goals of the project?
For this specific project we will research the needs and wants of locals in Palau via interviews with a diverse segment of the population in March 2016. Furthermore, we will have a beta version of our digital platform ready for testing in Palau in order to assess how easily locals can use and interact with Internet tools. Finally, we aim to gather as many different forms of artifacts while in Palau to test our platform's capacity to accurately preserve culture as a whole.
We want to create an innovative online platform where islanders can preserve as many cultural, linguistic, and historical artifacts as possible in a highly accessible way. This initial case study in Palau will help us understand the needs of islanders in response to climate change and other risks as we expand our project.
Budget
Our web developers, Blaine and Nick, need funding as they develop the prototype platform through February 2016. Costs at this stage relate the the development of website infrastructure such as the purchase of a domain name, the rental of server space, etc. In sum, we estimate that this process will cost $180.
Next, three of us (David, Dennis, and Ingmar) will travel to Palau to conduct on-site research in March 2016. This research will consist of interviews with at least 100 Palauans about their needs and wants in relation to our project, as well as an in-depth test of our beta website with local users. We estimate that this phase will cost $3200 after other existing funding sources are exhausted. This money will cover flights to Palau from Europe as well as local auxiliiary costs and transport in Palau.
Finally, we want offset the 22 tons of CO2-equivalent greenhouse gas emissions from our flights. We will purchase CO2 certificates from Atmosfair which cost roughly $520.
Endorsed by
The Island Ark Project is an innovative approach to combating the loss of valuable traditional knowledge within scattered island nations, acknowledging the importance of transmitting this knowledge to future generations... By supporting this project, we demonstrate our belief that small island developing states are big islands in a big ocean.
Meet the Team
Island Ark Project Team
Dennis, David and Nick met in 2015 during an internship at Harvard's Berkman Center for Internet & Society. Blaine and Ingmar joined the team shortly thereafter, bringing additional academic and vocational skills to the table.

Dennis Redeker is a graduate student of international politics at the University of Bremen, Germany with field research experience in the Middle East and the South Caucasus. His professional background combines climate change adaptation policies and digital monitoring tools.

David Eichert is currently an LL.M. candidate at the Riga Graduate School of Law. While at Harvard's Berkman Center for Internet & Society, he worked under Professor Jonathan Zittrain doing research on the Internet's potential to create new political identities.

Nick Rubin is a student activist who recently launched a project called Greenhouse (http://allaregreen.us/) that exposes the role that money plays in US Congress (150,000 users).

Blaine McGary is a student at Brigham Young University in the United States studying computer science. He is currently studying Software Design and Architecture and Computer Security. He has worked in various capacities using computer technology to resolve difficult industry problems throughout the United States.

Ingmar Sturm is a graduate student of International Relations at University of Bremen. Currently with TeamFirst, everything about education and migration gets him excited.

For more information, and to see our pictures, visit our website at islandarkproject.org/team !
Additional Information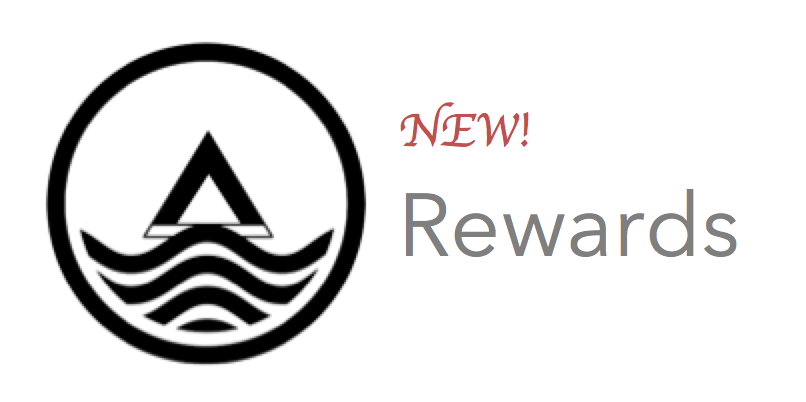 Now, and obviously also for everyone, who has already contributed to the campaign, we will provide you with cool rewards that aim to get you even more engaged with us the researchers (in preparation of the fieldwork, during and after). Please see below for the rewards based on specific amounts that are being given (if the funding goal is achieved). These do not replace our lab notes (follow soon) during the crowdsourcing phase and during our preparations that can be accessed by the public.
$5+

We mention you on www.islandarkproject.org

$15+

Status update email (once a month before March; once a week in March 2016 during the fieldwork)

$40+

Photo certificate printed and send via regular mail (after March 2016)

$100+

Skype with us from Palau – one hour of Q&A/status update between March 15 and March 30, 2016 (once we actually got something to report on)

$500+

After March 2016, we (one of us) visits you at home/office in any of the following countries and presents the platform, report, and photos (a couple of hours):

Countries: Germany, Netherlands, Belgium
Important: For each "reward" level you'll also receive the perks from the levels below.
Also, check out our website at islandarkproject.org! We'll contact you about the rewards once the project is fully funded! Thanks for funding innovative and important science!
---
Project Backers
26

Backers

100%

Funded

$3,900

Total Donations

$150.00

Average Donation