About This Project
Most groundwater below the seafloor is salty, but plumes of fresh groundwater extend from land as far as 100 km offshore. We will use electrical resistivity to map fresh groundwater and saltwater intrusion below the seafloor. Knowing what controls fresh groundwater plumes would enable better decisions about coastal water supply, choose sites to study seawater-groundwater exchange, and find out how fast coastal groundwater becomes saline during sea level rise.
Ask the Scientists
Join The Discussion
What is the context of this research?
The interface between fresh and salty groundwater below the seafloor marks the limits of potable water for coastal communities around the world. This interface also marks a major transition from land-based groundwater flow to offshore saline groundwater flow systems. Ocean chemical data suggest that groundwater can deliver more nutrients and carbon to the coastal ocean than rivers, but the seafloor is vast. Existing maps of fresh groundwater plumes were made using sparse data from far offshore; accurate groundwater maps near the coastline are virtually nonexistent. The modern interface between fresh and salty groundwater is also a map of how seawater has intruded into once-fresh aquifers as sea level rose over the last 7000 years.
What is the significance of this project?
We know that large volumes of fresh groundwater exist below the seafloor, but we lack data from nearshore areas to estimate the volume of freshwater reserves. Our project will be the first to map an offshore freshwater-saltwater interface in detail where seafloor wells provide direct measurements of the sediment layers, porosity and groundwater salinity. Knowledge of this 3-D transition zone will allow us to plan biogeochemical sampling missions and to greatly improve groundwater models of the region by adding prediction of saltwater intrusion due to groundwater withdrawal and sea level rise.
What are the goals of the project?
Our goal is to discover and define the limits of fresh groundwater in offshore sediments using continuous resistivity profiling. Electrical resistivity surveys are a proven, powerful method to find changes in salinity due to the very low resistance of saltwater to conducting an electrical charge. In this project we will map fresh groundwater offshore near Charleston, South Carolina, where we have access to a unique seafloor well field that has revealed brackish groundwater ~5 km offshore.
Budget
It costs $500 USD per day to mobilize the resistivity array and another $300 USD per day to charter the boat. We plan to engage a few selected students from the School of the Earth, Ocean and Environment at USC in the data collection and subsequent processing. Students will need travel support to participate in the fieldwork at $100 USD per day. The budget includes 5 days of fieldwork including 3 days of boat time and 2 days of resistivity profiling along the beachface without a boat. USC holds the specialized software needed to process this dataset, and students will work on the processing these datasets.
Endorsed by
This is such a great idea. It is astonishing to me that in the year 2016 we still have so little idea of where watersheds end and submarine groundwater flow processes begin. My colleagues Scott and Alicia bring exactly the right combination of expertise, and their access to offshore wells is unique for this kind of project.
I just recently finished writing a manuscript detailing how far plumes of fresh groundwater can extend offshore in the shallow subsurface. It would be very interesting to delineate these plumes in the real world and to gain a better understanding of their prevalence. I believe using electrical resistivity surveying is a great preliminary method to start finding these plumes in the Southeast.
Meet the Team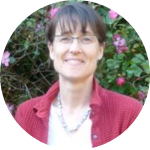 Alicia Wilson
Professor
Affiliates
University of South Carolina
View Profile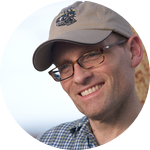 Scott White
Associate Professor
Affiliates
University of South Carolina
View Profile
Team Bio
Dr. Alicia Wilson and Dr. Scott White are professors of Geoscience at U. of South Carolina with expertise in groundwater flow and applied geophysics, respectively. Both love the coast and fascinated by the many ways that geology, ecology and society interact and impact this fragile space.
Alicia Wilson
I am a hydrogeologist who, after moving to South Carolina in 2001, was gradually enticed by colleagues into working on coastal groundwater flow. I started out working with ecologists in salt marshes, which are beautiful, fascinating, and muddy. My more recent work has focused on documenting groundwater flow at the seafloor with oceanographers and geophysicist Scott White. This is much less muddy but quite a challenge nonetheless.
Scott White
Scott White is an associate professor at the University of South Carolina with a specialization in geophysical imaging and mapping. More specifically, his recent projects have examined formation of ocean crust, geological controls on submarine groundwater in the coastal ocean and at deep-sea hydrothermal vents, and developing geo-classification methods for terrain analysis. He as published 30+ papers in a number of scientific journals, served as a consultant on national science committees, and supervises graduate and undergraduate research projects at USC.
---
Project Backers
0

Backers

0%

Funded

$0

Total Donations

$0

Average Donation