About This Project
Our sense of smell is tightly connected with our memory: everyone has experienced how odors can evoke the recall of strong emotions. As humans, we live in a world packed with social inputs, among which human body odors are one powerful social communication tool that is often masked by fragranced hygiene products. This study aims to investigate to what extent human body odors can affect human brain and memory.
Ask the Scientists
Join The Discussion
What is the context of this research?
Human body odors are a particular types of odor that can provide communication among conspecifics and are able to carry different types of social information regarding individuals' identities (e.g., age, health status) and personal predisposition (Parma et al., 2017). However, previous studies have investigated only the effects of common odors on working memory: odors have been shown to be able to increase memory performance when the same odor is presented during both encoding and recognition of stimuli (Wiemers et al., 2014). Moreover, a recent study has revealed an increased activation in the piriform cortex for successful encoding of stimuli when a congruent odor was presented during both encoding and recognition compared to incongruent presentation of odors (Reichert et al., 2017).
What is the significance of this project?
So far, human body odors have been examined only in relation of the neural mechanism involved in their perceiving (Lundström et al., 2009) or in relation of the emotions that they can evoke (Mutic et al., 2016) but we still do not know their effects on cognitive tasks, such as working memory task. In this perspective, we have designed a project to investigate whether human body odors perceived as context could enhance the recognition of faces. In the planned project, the encoding and recognition of faces will be conducted during magnetic resonance imaging (MRI) to explore the neuronal mechanism of human body odor-related effects on cognitive processing. Results of the planned study will elucidate the behavioral and neuronal effects of human body odors on working memory.
What are the goals of the project?
In a first step, 10 odors have been pre-evaluated by 20 participants regarding their intensity, pleasantness and familiarity quality in order to select one neutral odor. For the preparation of the human body odors, we will recruit 30 participants as body odor donors. These donors will be asked to follow behavioral, nutritional (i.e., no alcohol, smoking, spicy food) and hygiene instructions and to wear a t-shirts for 12 consecutive hours during the day. Moreover, 80 healthy young participants will take part in the experimental study. This study will consist of an encoding task of faces during the presentation of neutral odor or body odor and, after 40 minutes, a recognition task during the presentation of neutral odor or body odor. Both task will be performed inside the MRI scanner.
Budget
Every participants will be involved in the study for about 3 hours. In order to compensate participants for this time, we offer a small remuneration ($50). Donors will be compensate with gadgets.
Moreover, there will be costs regarding the purchase of odors, human body odor collection material (such as t-shirts, reagents, cleaning and sterilization substances) and materials for the presentation of odors (jars and tubes).
Endorsed by
So much information is transmitted via human body odors and to date we do not have a clear understanding of how our social behaviors are influenced by them. This project will shed light on this issue, pairing human faces - a chiefly studied social stimulus - to body odors, and assessing their effects on memory. I hope to see soon the findings stemming from this study, particularly because the proponents' backgrounds grants methodological accuracy and a thorough data interpretation. I hope you will join me in this!
Project Timeline
We hope to start the fMRI data collection in December, present results in April and start writing the manuscript in May. Please help us make these deadlines!
Sep 01, 2017
Project launched
Oct 01, 2017
Finish odor rating
Nov 09, 2017
Project Launched
Nov 30, 2017
Data Collection for behavioural pilot
Nov 30, 2017
Finish human body odor collection
Meet the Team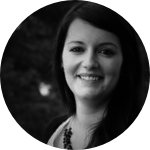 Cinzia Cecchetto
PhD
Affiliates
University of Graz, Institute of Psychology
View Profile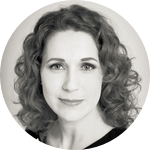 Veronika Schöpf
Univ.-Prof. DI Dr.
Affiliates
University of Graz, Institute of Psychology
View Profile
Cinzia Cecchetto
I received my Bachelor's degree in Biology and a Master's degree in Neuroscience from the University of Trieste, Italy. After the master degree I started working on my PhD thesis at the International School for Advanced Studies (SISSA) in Trieste. During my PhD I had the opportunity to spend six months at the Monell Chemical Senses Center of Philadelphia (USA) during which I found olfactory system utterly fascinating. I am currently working at the "Neuroimaging" lab of Prof. Dr. Veronika Schöpf in the Institute of Psychology at the University of Graz, which presents as one of main topics the investigation of olfactory pathways.
Veronika Schöpf
I am a Professor for Neuroimaging at the Institute of Psychology, University of Graz. With my background in mathematics and a PhD in humanbiology I entered the field of interdisciplinary neuroscience investigating human olfaction already as a PhD student. My work in the field has been focusing on investigations of neuroplasticity effects due to smell loss.
Read more about my projects and publications: https://orcid.org/0000-0003-19...
---
Project Backers
22

Backers

42%

Funded

$2,174

Total Donations

$98.82

Average Donation