About This Project
Japanese macaques at Jigokudani Monkey Park (JMP), Japan, display a unique behavior for thermoregulation in winter through hot spring bathing behavior (HSBB). No studies have yet looked into HSBB impacts on parasitism and the gut microbiome of the macaques. Here, we propose to investigate these potentially negative outcomes of HSBB to expand our knowledge of this interesting behavior. We predict changes in the gut eukaryome and lower ectoparasite load in bathing macaques.
Ask the Scientists
Join The Discussion
What is the context of this research?
Japanese macaques inhabiting the high-altitude site JMP, in Nagano, Japan, display a unique behavior among primates during winter: hot spring bathing. Such HSBB is thought to be beneficial for thermoregulation and stress reduction. However, there are cases where hot springs facilitated transmission of heat-resistant parasites in humans. At the same time, non-heat resistant parasites may be limited by HSBB. For example, several lice are known to thermo-orient and be susceptible to high temperatures.
However, studies linking HSBB with parasites have never been conducted in nonhuman primates. Neither have there been any studies linking HSBB with other symbiotic organisms, such as gut microbiome, which provides crucial support system against harmful intestinal infection.
What is the significance of this project?
Previous work on Japanese macaque HSBB explored basic aspects of the behavior to understand its function. Other ecological implications related to parasitism and gut microbial communities have not been addressed. Thus, ours will be the first study of its kind to tackle such questions and expand our knowledge of this intriguing behavior. It is also worth noting that HSBB has been linked to health risks in humans globally, so given the close proximity between macaques and humans at the site, our results should help inform park management about any potential risks related to the behavior to help mitigate any chance of bidirectional exchange of pathogens between monkeys and visitors. In addition, this study will help further our understanding of infectious disease ecology in Japanese macaques.
What are the goals of the project?
Our research aims to investigate the effects of HSBB on parasitism and gut microbiome in Japanese macaques.
This is a field study that will be conducted over two winters and one summer. Sixteen adult female macaques will be selected as subjects. Instantaneous sampling will be used to record behavior of focal individuals. Fecal samples will be collected from focal individuals and later examined for parasitic intestinal protozoa and gut microbe community structure.
Generalized linear mixed-modeling framework will be performed for modeling the effects of bathing on our response variables (intestinal diversity and abundance, gut microbe diversity, etc.) while controlling for variables such as the reproductive state, dominance rank and age of each macaque, among other things.
Budget
The budget is for laboratory materials and protozoan and gut microbiome molecular analysis kits. Field work accommodation and travel expenses are covered via other funding channels.
Endorsed by
This project is relevant in the field of primate behavior, and it will have an impact on our understanding of primate ecology and disease transmission. The team is expert on primate behavioral ecology and parasitology and is highly competent to conduct this study.
I am very excited about this project investigating the impacts of this unique behaviour (Hot Spring Bathing) on the parasitism and gut microbiom of Japanese Macaques. Abdullah is proposing a very novel research on a behaviour acquired recently by a population of macaques. His work is going to inform us on the costs and benefits of Hot Spring Bathing and if it is beneficial for macaques.
This is a unique project at the interplay between primate behavior, physiology and epidemiology, which can shed light on the associated costs and benefits of hot spring bathing in Japanese macaques. Abdullah is a highly motivated student with good knowledge in the field of primate behavioral ecology, and with previous experience on wildlife trafficking. In addition, he is advised by two excellent mentors. I have no doubt that if this project go through, we can all learn from their results.
This is a really interesting and exciting project about the links between hot-spring bathing and parasitism and gut microbiome in Japanese macaques living in challenging conditions. This project is carried out by a great very skilled team and will address the important question of the costs and benefits of behaviour.
Project Timeline
This project will last for more than one year. The field work will be conducted over two winters and one summer, starting in December 2019. Macaques mostly display HSBB in Winter and do not bathe in summer. After each field season, we will transfer the samples from JMP to the Kyoto University Primate Research Institute (KUPRI) in Inuyama, Aichi, for subsequent analyses. We hope to produce our first outputs of this study (e.g. manuscript(s) for publication and papers to present) in early 2021.
Dec 08, 2019
Project Launched
Dec 27, 2019
Begin 1st winter field work
Mar 01, 2020
End 1st winter field work and begin analyses for samples collected during 1st period
Jul 01, 2020
Begin summer field work
Sep 15, 2020
End summer field work and begin sample analyses
Meet the Team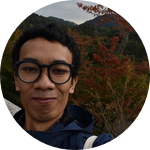 Abdullah Langgeng
Research Student
Affiliates
Kyoto University Primate Research Institute
View Profile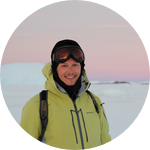 Andrew MacIntosh
Associate Professor
Affiliates
Kyoto University Primate Research Institute
View Profile
Team Bio
Our multidiscplinary team consists of a passionate research student interested in primatology (Abdullah Langgeng), two associate professors at KUPRI, including a behavioral ecologist and parasitologist (Dr. Andrew MacIntosh) and a primate ecologist (Dr. Goro Hanya), and a professor at KUPRI who specializes in cellular and molecular parasitology (Prof. Munehiro Okamoto). Bonded by a common interest in studying primates, our diverse backgrounds should propel this project to completion!
Abdullah Langgeng
I am currently a research student at Kyoto University Primate Research Institute, Inuyama, Aichi, Japan. I am about to be enrolled as a master student at the institute in April 2020.
Previously, I worked as a research assistant at the Little Fireface Project, West Java, Indonesia, to help further understand the behavior and ecology of critically endangered nocturnal Javan slow loris. Under the same NGO, I was also hired as a Wildlife Trade Officer to investigate the trade of wildlife (including tropical birds and mammals) in Java and Bali and in social media.

I am fascinated to study and work with non-human primates. I have broad interests in any fields of Primatology, from primate behavior, ecology, physiology, wildlife trade, to conservation.

Andrew MacIntosh
I am a behavioral ecologist working mainly on the intersection between animal behavior and parasitism. My work has taken me to field sites in Central America, West Africa, East and Southeast Asia and even Antarctica, where I have studied mainly primates but also seabirds (penguins) and a few other animal species over the years. I also teach a variety of courses related to behavioral biology and am a strong proponent of critical thinking, analytical reasoning and the communication of science. Toward the latter, I host a podcast called The PrimateCast, which is dedicated to the study and conservation of primates and other wildlife around the world.
Additional Information
Kyoto University Primate Research Institute (KUPRI) was established in 1967 and as the first Japanese national research center for the study of primates. The institute offers the facilities and opportunities for both domestic and international researchers to conduct collaborative research in primatology. KUPRI provides a driving force and a hub of primatological studies, forming netwoks among researchers internationally and multidisciplinary.
---
Project Backers
18

Backers

29%

Funded

$802

Total Donations

$44.56

Average Donation